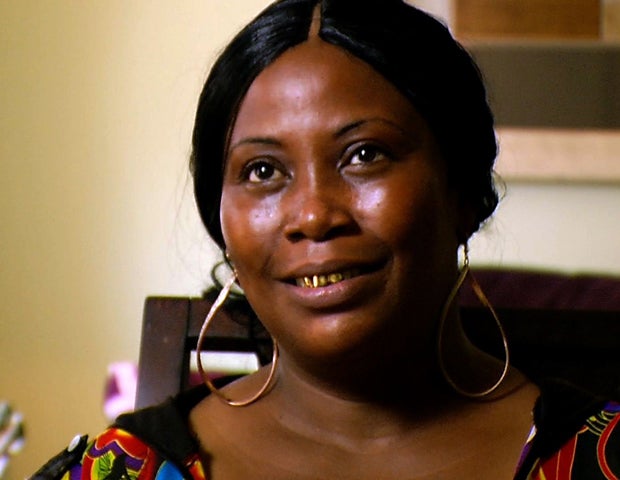 Hurricane Katrina survivors still face obstacles eight years later
(CBS News) NEW ORLEANS - This Thursday markseight years since Hurricane Katrina crashed into the Gulf Coast. More than 1,800 people died, many in and around New Orleans. Billions of dollars have been spent rebuilding, but the recovery has been bumpy - especially in the city's devastated Lower 9th Ward. Meanwhile, residents are still fighting to move forward.
Debris and devastation were all that was left of Cassandra Scott's house after 16 feet of flood water raged through the Lower 9th Ward during Hurricane Katrina.
"Everything was just gone," she said. "I didn't want to [start over] because I knew it was going to be a hard road. But I knew I was starting over."
Since 2005, the 36-year-old and her five children have slept in tents and trailers in three states.
"I gave up," she said. "I gave up all hope. I wasn't even coming out here to see the house."
Watch a "CBS This Morning" report on the eighth anniversary of Hurricane Katrina:
Before Katrina, about 14,000 people lived in the Lower 9th Ward. Today about 4,000 people do. It was the neighborhood hardest hit when the levee broke. The Army Corps of Engineers has spent more than $14 billion to build a maze of levees, flood walls and pump stations.
But many of the low-income residents of the city still cannot afford to rebuild.
Volunteer organizations have filled in the gaps. The St. Bernard Project has helped rebuild 500 homes.
Susie Perleman, an event planner from Pittsburgh, came to volunteer with the organization four years ago - and then decided to start her own charity, Event Pros Take Action.
Watch a wreath-laying ceremony marking Katrina's eighth anniversary:
"We work with designers and work with clients to make their dream home come to life," she said. "Paint colors, chinaware, flatware, tables, chairs, bed sets - everything that is going to make a house a home."
Cassandra Scott's home is the group's sixth major project.
When she was introduced to her new place, Scott said: "Oh I love it! Oh my God!
"'I couldn't believe this was mine," said Scott. "I'm really here."
It took eight years. But Cassandra Scott is home again.
Thanks for reading CBS NEWS.
Create your free account or log in
for more features.