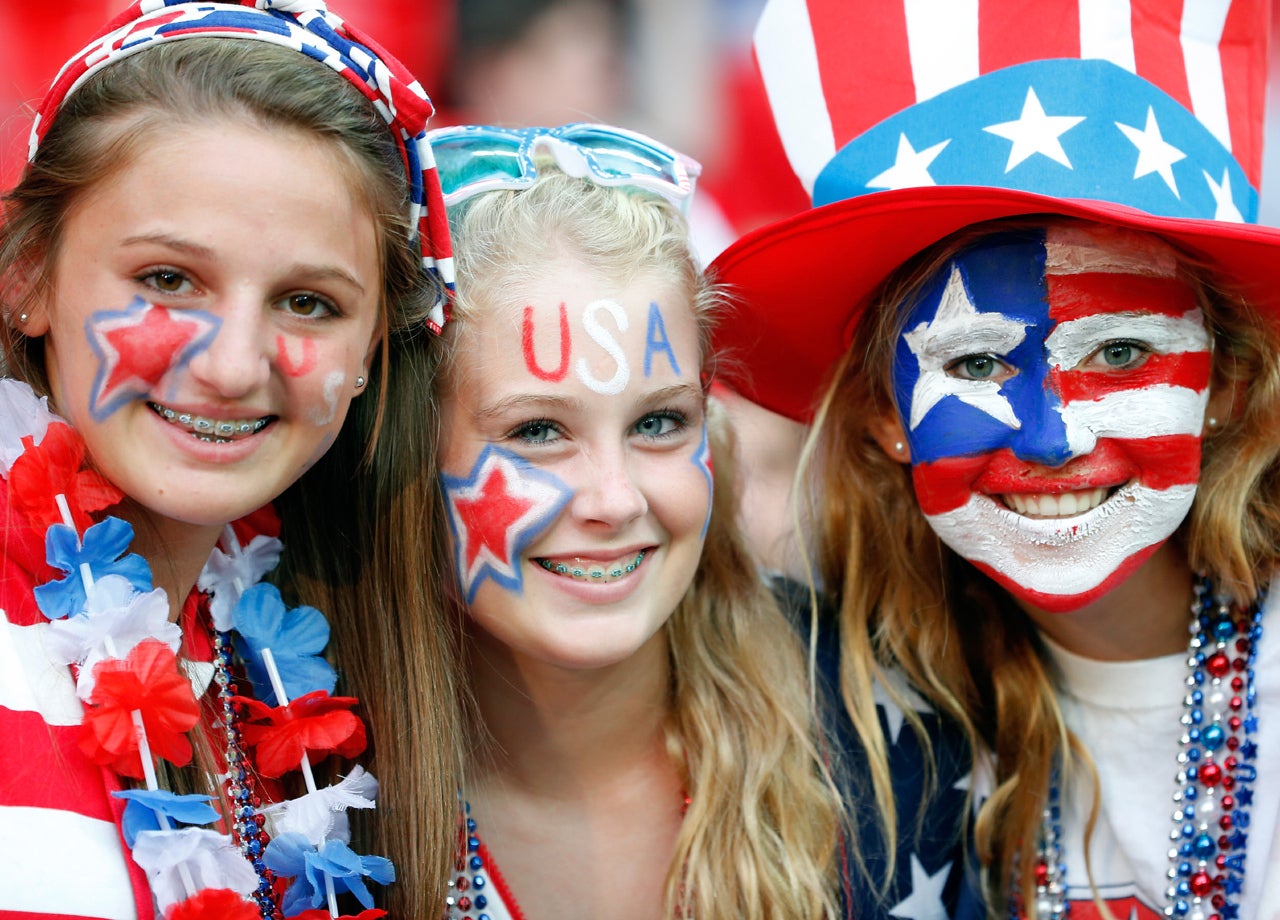 How to eat like a U.S. Olympian
(U.S. News) If you've ever wondered what Olympians eat to perform their best - and sport the most magnificent physiques in the world - we've got the kitchen confidential from sports nutritionists who work with them. Research shows that with the right diet and hydration, athletes can train harder and recover more quickly. Overachievers on the court, field, or track are no longer junk-food junkies. The attention to detail used to perfect their sport is now being applied to their performance diets, too.
Swimmers like Michael Phelps and Ryan Lochte, who need an estimated 4,000 or more calories a day to support their training, have stopped pounding pizzas, burgers, and fries to meet their energy requirements. After the 2008 Games, a disappointed Lochte swore off junk food and turned to wholesome foods like chicken, fish, lean beef, eggs, lots of fruit, oatmeal, and other whole grains.
When the difference between winning gold and going home empty-handed comes down to hundredths of a second, it's not surprising that most Olympic athletes work with a sports nutritionist to fine-tune their diet. Sports nutritionists are now less focused on engineered foods like protein powders, sports bars, and sports drinks and are instead recommending diets that are 95 percent based on nutrient-rich, real foods like fruits and vegetables, whole grains, lean proteins, and dairy products.
What's in the Olympic Kitchen?
The Olympic Games are the largest catering operation in the world. By the time they end, athletes, coaches, and team staff will have eaten:
330 tons of fruits and vegetables
232 tons of potatoes
100 tons of beef
More than 82 tons of seafood
31 tons of poultry
21 tons of cheese
19 tons of eggs
25,000 loaves of bread
If the rest of us ate the same types of foods (minus the quantity), maybe we'd start to lose some of the body fat that keeps us from seeing our own fab abs. Let's take a closer look at several medal-worthy foods:
Oatmeal. Oatmeal is a popular breakfast choice among athletes because it's 100 percent whole grain and is considered a high-quality carbohydrate source. Ryan Lochte, hurdler Lolo Jones, and many others go for oats because a single bowl is filling, carbohydrate-rich, and provides a good source of fiber and protein. A cup of oatmeal supplies 150 calories, 27 grams of carbs, 4 grams of fiber, 6 grams of protein, and no added sugar. The glycemic index of oats is also moderate, which helps keep blood sugar and energy levels more consistent.
Eggs. Most Team USA athletes going for the gold go with the gold-standard for protein: eggs. Not only are eggs simple to prepare and inexpensive, a medium egg has just over 6 grams of highly-digestible protein along with more than 15 other vitamins and minerals, including vitamin D, B vitamins, iron, and zinc. It's hard to find an athlete who doesn't eat eggs - and a lot of 'em.
Bananas. Most Olympians reach for a banana as a quick and easy snack to help fuel them before exercise or to aid in recovery post-exercise. In fact, Jamaican sprinter Yohan Blake reportedly eats 16 bananas a day! Could that be his secret?
A medium banana has 100 calories, provides 25 grams of carbs, and supplies 10 percent of the potassium needed in a day. Recent studies show that carbs from bananas are as effective as the carbs in sports gels, but the antioxidants in bananas may provide the added benefit of enhancing recovery.
Chicken. Since Olympians typically need 1 gram of protein per pound of lean body mass, protein-rich foods are generally part of most meals and snacks. Chicken is arguably the most convenient lean protein choice, and also probably the most popular among Olympians. Triathlete Gwen Jorgensen eats a diet based on whole foods that includes plenty of chicken; gymnast Jonathan Horton enjoys grilled chicken sandwiches for lunch. Skinless breast meat is the leanest chicken cut. A 3»-ounce chicken breast provides 31 grams of protein for just 165 calories.
Greek Yogurt. Decathlete Ashton Eaton eats Greek yogurt with muesli as part of his breakfast, as does gymnast John Orozco and many other medal contenders. Greek yogurt is strained to make it thicker and more concentrated than regular yogurt. As a result, it's richer in protein. A serving (6 or 8 ounces) has about 25 grams of protein - equivalent to four eggs or 4 ounces of lean beef.
Pasta. Carb-dense foods like bread, pasta, and rice remain staples in most athletes' diets. Since athletes need anywhere from 8 to 11 grams of carbohydrate per pound of body weight daily, carbohydrate-containing foods comprise the majority of their overall diet. Soccer star Heather Mitts has pasta the night before big matches, as does triathlete Hunter Kemper. A cup of pasta has about 200 calories and 42 grams of carbs. Some 84 percent of its calories are from complex carbohydrates and 15 percent are from protein; it also contains B-vitamins and iron. Whole-wheat varieties provide additional fiber and antioxidants.
Almond/Peanut Butter. Beach volleyball player Kerri Walsh is nuts for almond butter and swimmer Eric Shanteau has said, "Peanut butter is the lifeblood of athletes." When traveling internationally, many top U.S. athletes don't leave home without it. Nutritionally, nuts and nut butters are a good source of protein, fiber, vitamin E, B-vitamins necessary for the conversion of food into energy, and some antioxidants. Two tablespoons pack about 200 calories, so for athletes in heavy training with high-energy needs, a small amount delivers a lot of power.
Chocolate Milk. We've seen Team USA swimmers drinking chocolate milk to accelerate their recovery between swims. Gold medalist Missy Franklin has said she drinks chocolate milk after every swimming and dryland workout.
What makes chocolate milk so recovery-friendly? First, it's a liquid, and anything that helps re-hydrate you after exercise will aid recovery. The sports nutrition guidelines recommend 24 ounces of fluid for every pound lost with sweat. Second, an 8-ounce serving of 1 percent chocolate milk has about 200 calories, 11 grams of protein, 30 grams of carbohydrates, and about 5 more grams of potassium than a sports drink. Sports nutritionists recommend a combination of carbs and protein post-exercise to replenish carb stores in the muscles and liver and to help build and repair muscle tissue.
Thanks for reading CBS NEWS.
Create your free account or log in
for more features.