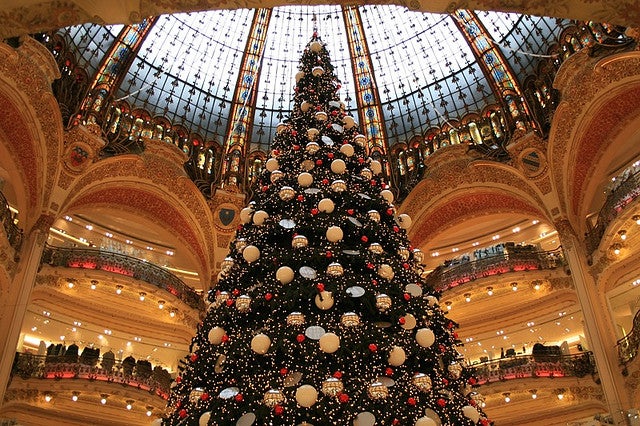 Holiday hiring predicted to be best in 5 years
(MoneyWatch) If you're looking for a job this holiday season, a new survey by employment search site Snagajob offers good news: Holiday hiring is expected to be the highest it's been for the past 5 years. Toys R Us announced this week it would hire 45,000 holiday workers, up 13 percent from last year, while Walmart and Kohls will hire a combined 100,000 or more temporary workers, according to the stores.
Snagajob polled more than 1,000 hiring managers responsible for holiday hiring at their companies. Here's what the survey found:

More hiring managers hiring: Among hiring managers with responsibility to hire year-end, seasonal workers for the holiday period, 63 percent will make hires this year, the highest percentage in the Snagajob five-year survey and up 12 percentage points from last year (51 percent).
Significantly more workers will be hired: Hiring managers, including those not planning to make any hires, expect to hire 6.1 seasonal workers, on average. Comparing similar data from previous years, this is a nearly 50 percent increase over last year's 4.1 workers and an almost 100 percent improvement from a low point in 2009 (3.1).
Strength in hiring backed by strong sales expectations: When comparing the hiring managers who expect their fourth-quarter sales to be better than last year with those who expect sales to be worse, the survey shows a net score of +20, indicating an expected sales increase. Last year, positive sales were expected, but only by a +7 margin.
Snagajob also found that hiring managers are planning to do their hiring earlier than usual, with many expected to finish their staffing by the end of October. What's more, half of those temporary jobs are expected to offer full-time hours, something that was difficult to find in more recent years.

Do temporary workers have any rights?
On the job: Here come the "supertemps"
9 worst holiday gifts from bosses
Not all the hiring news is sunny, a new survey of CEOs suggests companies are wary about bringing on new employees. If you're unemployed, should you try to get one of these temporary jobs or continue to hold out for "permanent" work? There are good reasons to take temp work (provided it won't cause problems with your unemployment benefits, if applicable):
Companies are more likely to hire people with jobs than those who are unemployed. Even a temp job counts as employment because it signals that you are a capable worker.
Temp jobs can lead to regular jobs. Retail jobs tend to have high turnover, so while you're working at a company a regular employee may quit and open up a position. And who better to step into that job than the seasonal worker who shows skill and works hard?

It gives you a recent reference. If you've done a good job at a temp gig, your manager can provide a reference as you continue to look for more permanent, regular work. This is especially valuable for people who are trying to break into the workforce. A reference from an actual manager goes a lot further than one from a teacher, professor or neighbor you babysat for.
Networking. It's easier to build your professional network while employed. Your coworkers may have insights into companies that are hiring or that you may not know about. And your customers will know people. Of course, you should focus on your job, but as you're helping someone haul a Christmas tree out to their car, feel free to ask, "What do you do for a living?"
All in all, the increase in holiday hiring is good news for employers and potential employees, as well as for the broader economy. More hiring means company expect more business.
Photo courtesy of Flickr user aveoree
Thanks for reading CBS NEWS.
Create your free account or log in
for more features.