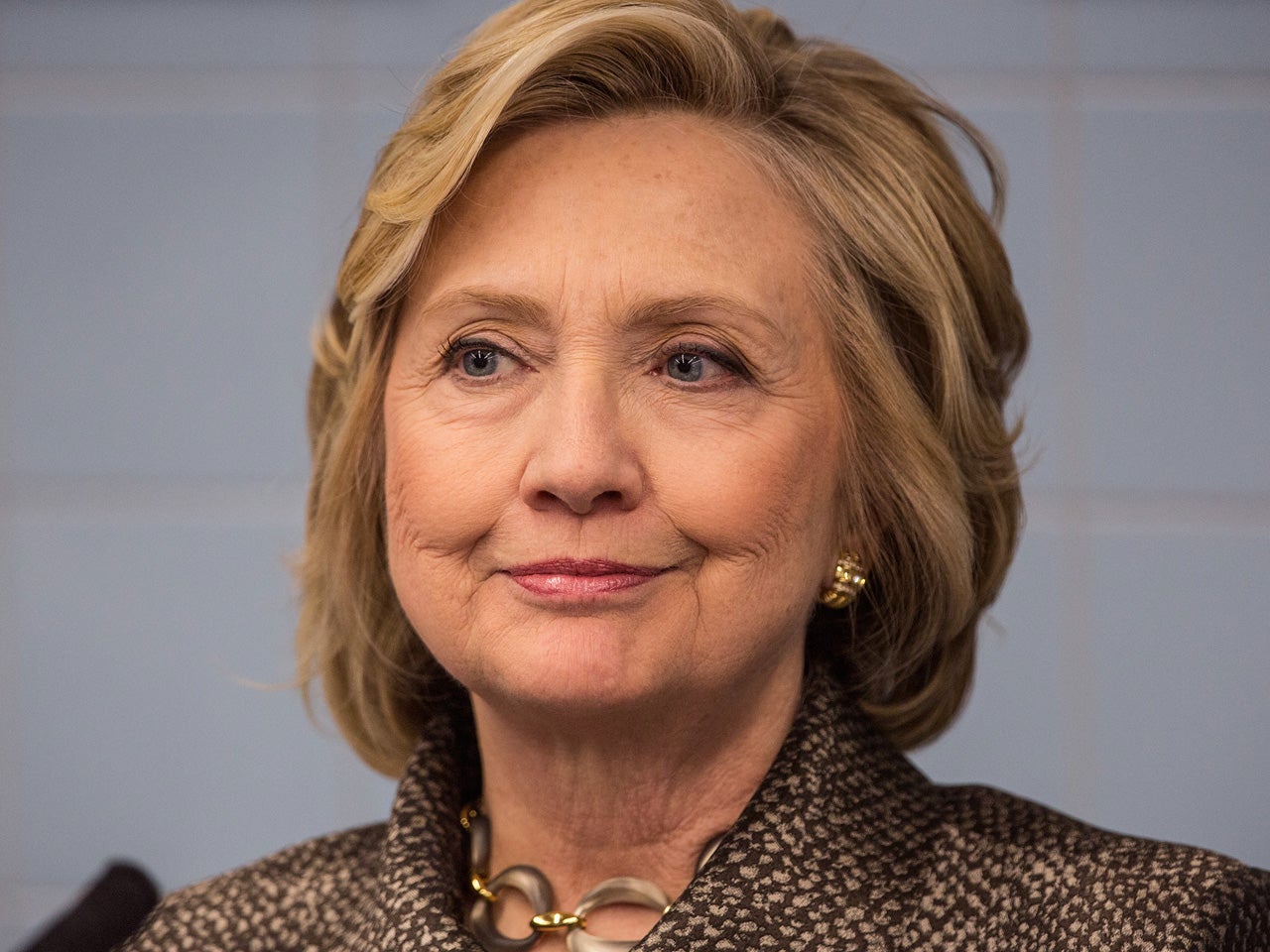 Hillary Clinton's van tour to Iowa
Newly declared presidential candidate Hillary Clinton is off and running toward Iowa -- or rather, driving to Iowa, in a van dubbed "Scooby."
She's accompanied by long-serving chief of staff, Huma Abedin and Nick Merrill, a spokesman for her campaign.
The Associated Press reported that Abedin's initial response to Clinton's suggestion of a road trip was, "Seriously?"
The roughly 16.5 hour drive (according to Google Maps) started Sunday afternoon. No media were informed in advance.
There was just this tweet from Clinton.
Because there is no media travelling with Clinton, news outlets have sent out pleas for photos from Twitter or Instagram recording her progress westward. (Since it's apparently not painted in the same colors at the Scooby van, Clinton's van is apparently hard to spot.)
She was seen at a gas station in Pennsylvania and last spotted at a Chipotle in Maumee, Ohio, in the kind of low-resolution security camera footage that is usually only publicized during a hunt for fugitives.
It is unlikely that the candidate is taking a turn at the wheel on this Iowa odyssey.
The Washington Post quoted Clinton last year saying, "The last time I actually drove a car myself was 1996." And, she added, "I remember it very well. Unfortunately, so does the Secret Service, which is why I haven't driven since then."
But don't expect to see a lengthy caravan of Secret Service SUVs trailing behind the Scoobymobile. According to Politico, there's just a three-car caravan.
The dodging of the media is intentional in this low-key listening tour that so far has echoes of her run for New York Senate. Clinton's campaign aides held a conference call Monday morning to discuss Clinton's next steps, telling reporters she'll be interacting in smaller, more intimate venues like coffee shops and small businesses for the next several weeks. The first public stop of her campaign is Kirkwood Jones County Campus in Monticello, Iowa, a remote campus in Jones County that offers automotive and technology training.
"It isn't about her, it isn't about us. It's about Iowans, everyday Iowans their hopes, their dreams," Clinton's campaign said Monday morning.
Her announcement follows that line of reasoning - it was a two-minute video in which Clinton appears only at the end. And her aides have repeatedly told the press not to expect to see her headlining a major rally for at least the next 6-8 weeks.
In the end Hillary Clinton may well be, as Terry McAuliffe recently remarked jokingly, the "inescapable," even inevitable, nominee. But for the time being, she's trying for "invisible."
Thanks for reading CBS NEWS.
Create your free account or log in
for more features.