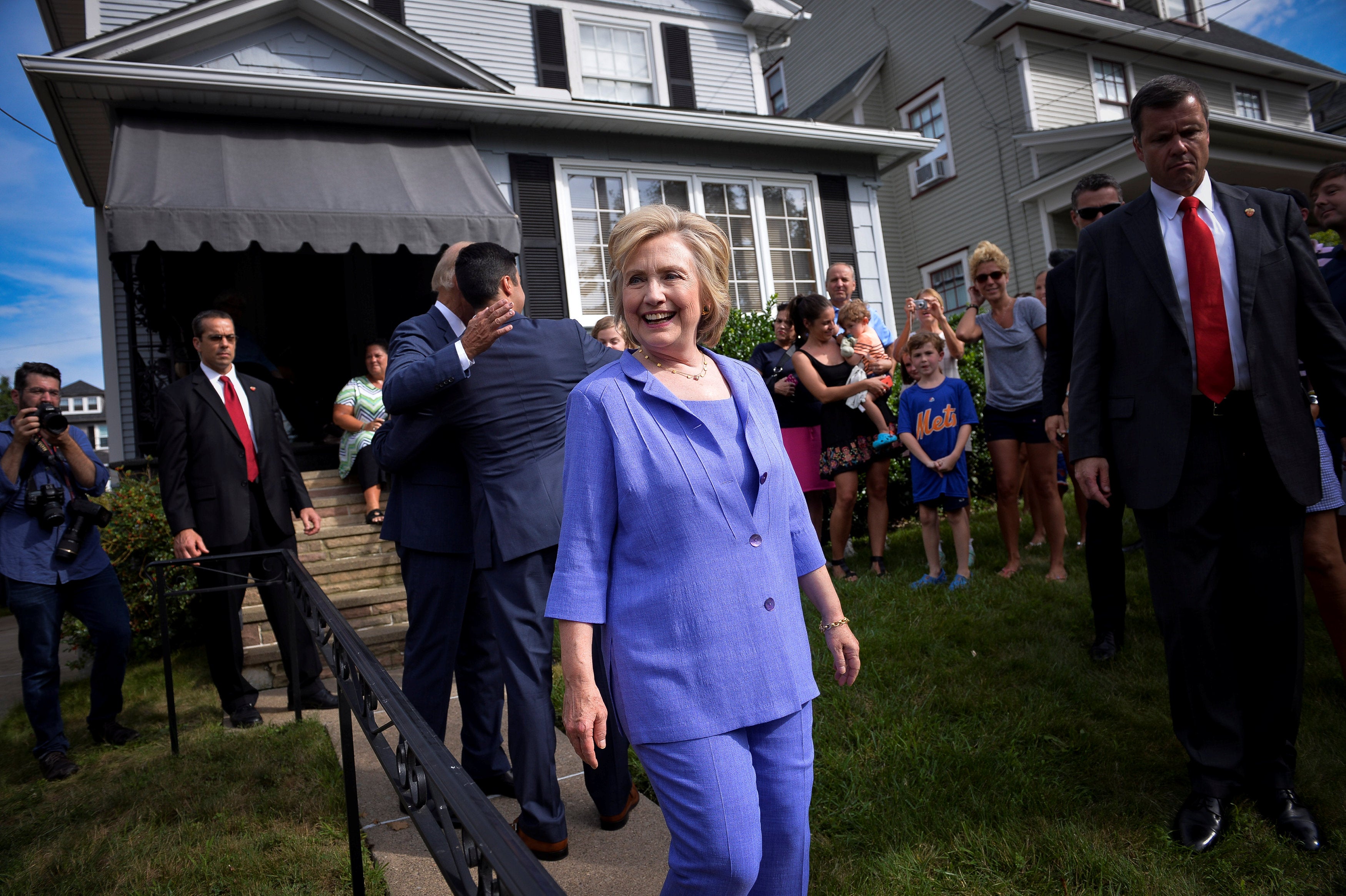 Hillary Clinton super PAC suspends spending in three key states
The leading super PAC backing Hillary Clinton is suspending TV advertising in Colorado, Pennsylvania and Virginia in a move that suggests they're confident the Democratic presidential nominee will win those three key states.
Guy Cecil, the chief strategist for Priorities USA, confirmed the decision in an interview with Bloomberg TV's "With All Due Respect" on Monday.
"Right now, we are going to look at other opportunities for us to expand the map and potentially reach out to some new voters as well through voter registration and on-the-ground efforts in some of our key states," Cecil said.
Priorities USA had scheduled airtime in Colorado and Pennsylvania, but the super PAC has decided to go off the air until at least Sept. 20, Bloomberg reported. The group had already suspended ads in Virginia, but those will also be pushed to late September, the report said.
Clinton has been performing well in Pennsylvania, which President Obama won in both 2008 and 2012. A Quinnipiac University survey released last week found that she leads Donald Trump there by 10 percentage points -- 52 percent to 42 percent.
An NBC/Wall Street Journal/Marist poll from last week also found that Clinton is leading Trump by 14 percentage points in Colorado, 46 percent to 32 percent. In Virginia, the poll found that Clinton leads Trump there by 13 percentage points, 46 percent to 33 percent.
Thanks for reading CBS NEWS.
Create your free account or log in
for more features.