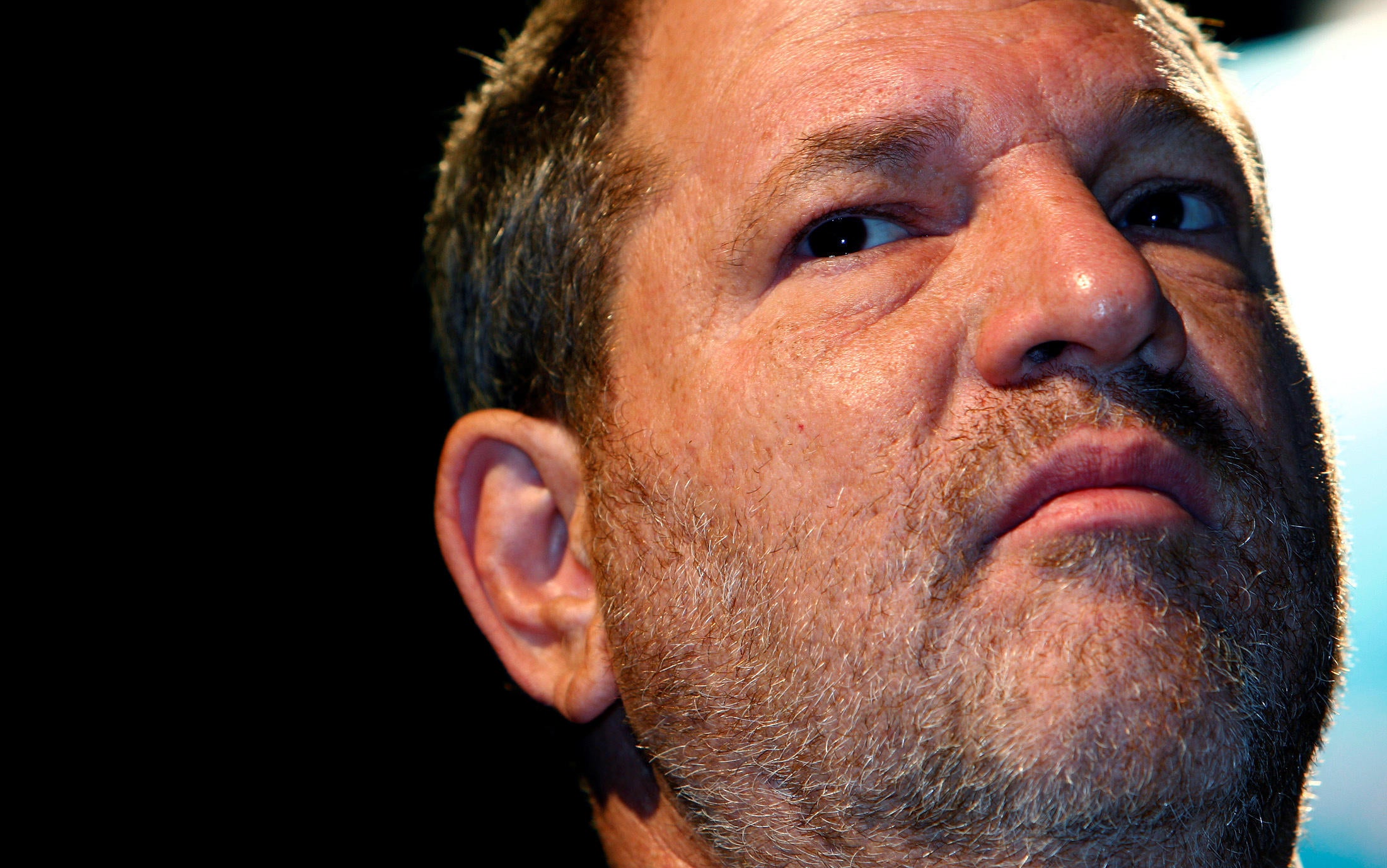 Harvey Weinstein sued by actress alleging rape, other acts
LOS ANGELES -- An unnamed actress has sued Harvey Weinstein alleging he committed sexual battery against her in Beverly Hills hotel rooms in 2015 and 2016 after she agreed to meet the producer to discuss a television role.
The actress is identified only as Jane Doe in the sexual battery lawsuit filed Tuesday in Los Angeles Superior Court. It alleges that Weinstein held the woman against her will while Weinstein engaged in sexual acts.
The suit says the woman first met Weinstein in 2011 at a party and he offered to assist her with her acting career. For several years, Weinstein invited the woman to awards show parties.
Weinstein met her at the Montage Hotel in Beverly Hills in late 2015 to discuss a part in the television series "Marco Polo," which Weinstein and his company were producing. The producer asked her if he could masturbate in front of her, and when she refused, he held her by the wrist and forced her to watch him, the lawsuit said.
The next incident happened several months later at the same hotel, according to the lawsuit. After Weinstein gave her the impression she'd been chosen for the part, the suit contends, she agreed to meet him again. This time, Weinstein threw her on a bed, started performing oral sex on her, then "used his massive weight and strength to force himself on her" and put his penis inside her vagina before starting to masturbate on her, the lawsuit states.
The woman was able to break free and flee the room, the suit says.
Weinstein later contacted her and "acted as if nothing had happened," the suit says. The actress "swore at him and hung up the phone," the suit adds.
She never got that part – even though she'd been told she'd be "a perfect addition for the show" -- or any roles in Weinstein projects, the suit alleges.
"Any allegations of non-consensual sex are unequivocally denied by Mr. Weinstein," the producer's representative Holly Baird wrote in a statement. "Mr. Weinstein obviously can't speak to anonymous allegations, but with respect to any women who have made allegations on the record, Mr. Weinstein believes that all of these relationships were consensual."
The lawsuit seeks unspecified damages. It also names The Weinstein Co., which fired its co-founder after decades of allegations of sexual harassment were detailed in an expose by The New York Times last month.
The Weinstein Co. did not immediately respond to a message seeking comment.
The lawsuit alleges the company knew of Weinstein's sexual harassment and abuse behavior, and showed "deliberate indifference" to prevent his actions.
The lawsuit was filed by attorney Gloria Allred.
Beverly Hills police have said they are investigating allegations against Weinstein, but have released few details. Authorities in Los Angeles, New York and London are also investigating Weinstein for possible criminal prosecution.
The harassment and abuse allegations against Weinstein have created led to numerous women coming forward with allegations of harassment and abuse against powerful men, including actor Kevin Spacey, numerous entertainment industry executives and politicians in the United States and abroad.
Thanks for reading CBS NEWS.
Create your free account or log in
for more features.