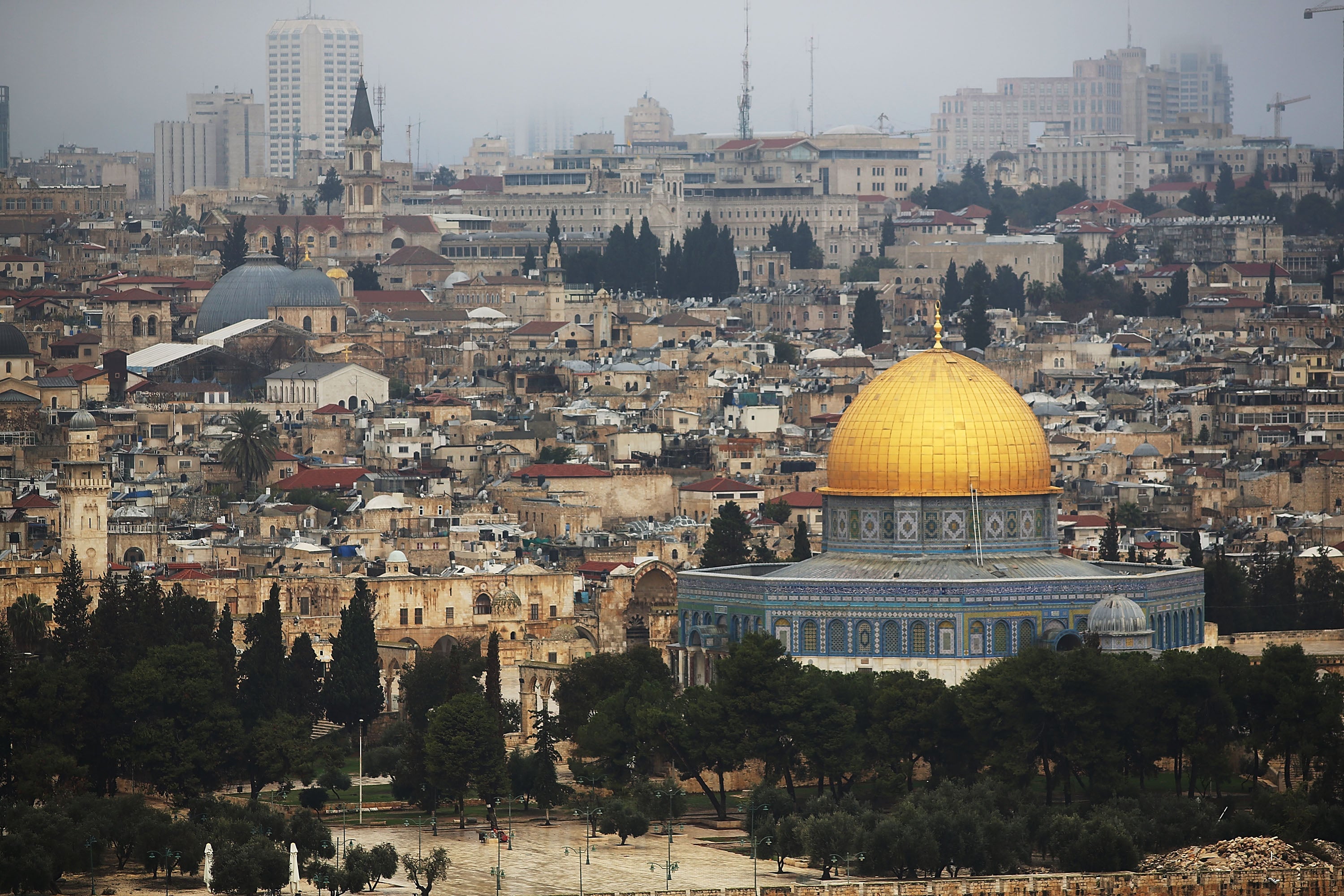 GOP senators unveil measure on U.S. embassy move to Jerusalem
A trio of Republican senators has introduced legislation regarding President-elect Donald Trump's desired relocation for the U.S. embassy in Israel.
Lawmakers don't need to pass legislation to authorize a move because Congress already did that in 1995. It passed a bill that would allow the U.S. to move the embassy from Tel Aviv to Jerusalem, but it contained one caveat -- the president could delay the move for national security reasons. Ever since, Presidents Bill Clinton, George W. Bush and Obama have signed waivers to postpone the move.
The U.S. has opted out of the move because it could be perceived as a recognition of Jerusalem as Israel's capital, which it hasn't formally done because officials want the city's final status to be determined by peace negotiations.
Some experts warn that the move would have diplomatic and political repercussions and it could lead to violence.
The measure, the Jerusalem Embassy and Recognition Act, introduced by Sens. Dean Heller, R-Nevada, Ted Cruz, R-Texas, and Marco Rubio, R-Florida, would withhold "certain State Department funds until that relocation is complete."
The bill says that the State Department wouldn't be able to spend no more than half of what Congress will approve for embassy security, construction and maintenance for fiscal 2017 until the secretary of state determines and reports to Congress that the U.S. embassy has relocated to Jerusalem and has officially opened.
In a statement, Cruz said Jerusalem is the "eternal and undivided capital of Israel."
"Unfortunately, the Obama administration's vendetta against the Jewish state has been so vicious that to even utter this simple truth - let alone the reality that Jerusalem is the appropriate venue for the American embassy in Israel - is shocking in some circles," he said. "But it is finally time to cut through the double-speak and broken promises and do what Congress said we should do in 1995: formally move our embassy to the capital of our great ally Israel."
Rubio added, "It's time for Congress and the President-Elect to eliminate the loophole that has allowed presidents in both parties to ignore U.S. law and delay our embassy's rightful relocation to Jerusalem for over two decades."
Mr. Trump vowed during his campaign to move the embassy to Jerusalem and it appears he's serious about fulflling that promise. His nominee for U.S. ambassador to Israel, David Friedman, made clear in a statement last month that he looks forward to doing the job from "the U.S. embassy in Israel's eternal capital, Jerusalem."
Thanks for reading CBS NEWS.
Create your free account or log in
for more features.