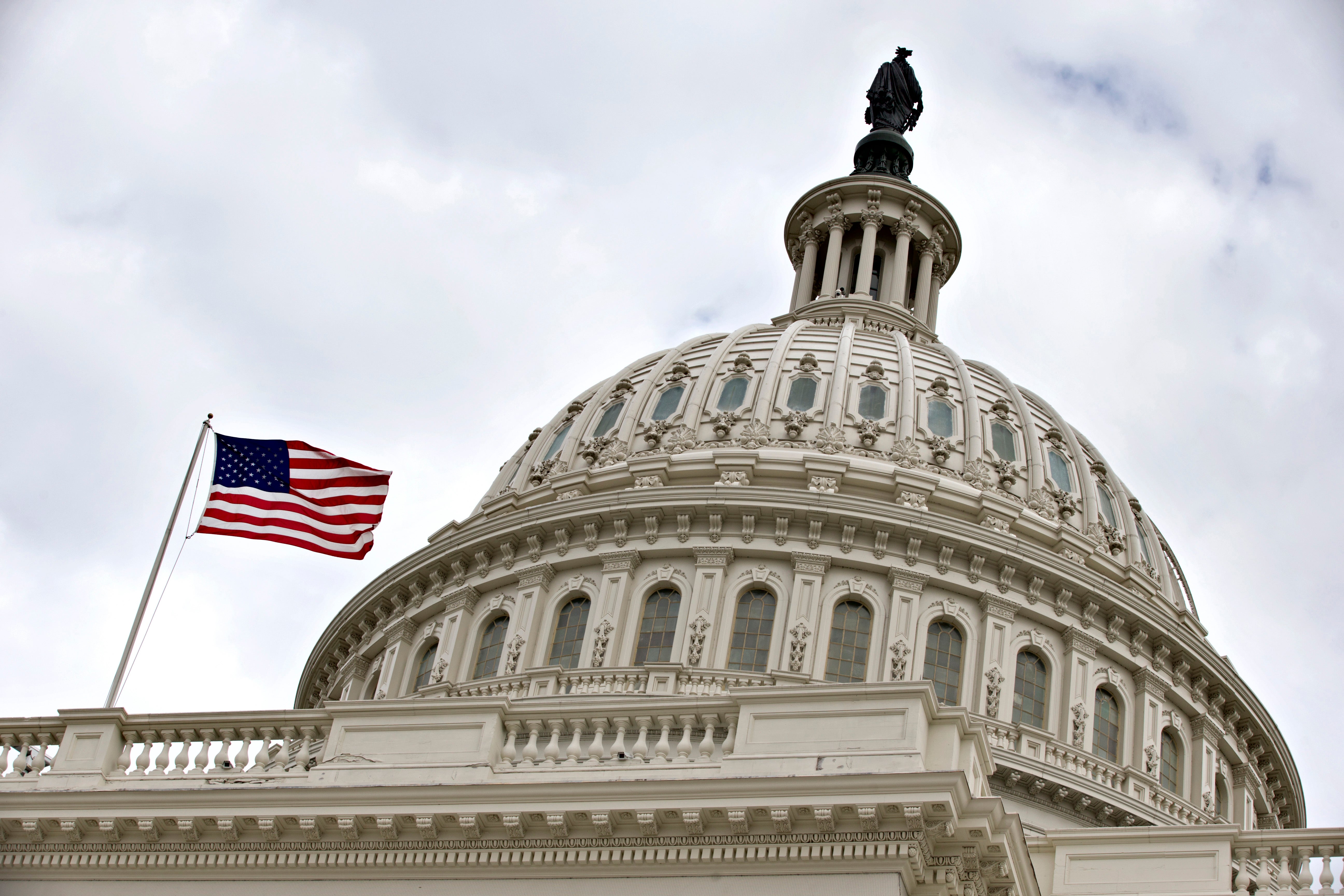 GOP health care bill: Will it pass? The whip count
Reported by Catherine Reynolds, Rebecca Kaplan and Walt Cronkite
Donald Trump and GOP leaders did not succeed in attracting enough support for the American Healthcare Act (AHCA) for a vote on Thursday, so they'll try again Friday morning. President Trump, according to OMB Director Mick Mulvaney, told House Republicans it's now or never, and the time for negotiating is over. If it doesn't pass this time, they'll all be stuck with Obamacare. The president, Mulvaney said, is ready to move on with the rest of his agenda.
There are no Democrats who are expected to support the bill, but it also has detractors within the GOP among moderates and conservative.
Some conservatives are rejecting the bill, which would replace the Affordable Care Act (ACA), because it's not a clean repeal of the ACA. The nicknames say it all -- "Obamacare 2.0" and "Obamacare Lite." Moderates complain that moving up the timeline to roll back the ACA's Medicaid expansion would leave too many without insurance. Many of the bill's opponents also criticize it for not doing enough to control rising premium costs. Over the past week, GOP leaders and the president have offered to make changes to the bill. A manager's amendment tinkered with Medicaid and the IRS code, among other thngs. And on Thursday, Republicans talked about removing Obamacare "essential benefits" -- like maternity and prenatal care, preventative care and other things that are mandatory in insurance plans since the passage of the Affordable Care Act.
The stakes are high -- Mr. Trump says he "100 percent" supports the bill and has spent the last few weeks making a hard sell. He told Republicans Tuesday it would be embarrassing if the plan failed, and he warned them that their seats and the Republican majority are in danger in 2018 if they don't pass the bill.
But reluctant House Republicans may also be looking toward the Senate, as they weigh their votes. At least three senators -- Rand Paul, Mike Lee and Tom Cotton -- currently oppose the bill, Ted Cruz told "Face the Nation" Sunday he can't support the bill as it stands, and four other senators have objected to the treatment of the Medicaid expansion in the bill. If three Republican senators vote against the bill, the American Healthcare Act will die in the Senate, which has a slim 52-48 Republican majority. Some in the House are not going to want to cast a difficult vote for a measure that may be destined to fail.
Republicans need 215 votes to win passage in the House, because of the absence of Rep. Bobby Rush, a Democrat from Illinois. They can lose no more than 22.
Here's CBS News' list of the House Republicans who say they cannot support the bill in its current form. It's a list that's subject to change, with a lot of arms to be twisted and horses to be traded in the lead-up to the vote. We will be updating the list regularly, if and when members decide on how they're voting or change their minds.
Justin Amash, R-Mich.

Mark Amodei, R-Nev.
Andy Biggs, R-Ariz.
Dave Brat, R-Va.

Mo Brooks, R-Ala.

Rod Blum, R-Iowa

Ted Budd, R-N.C.

Barbara Comstock, R-Va.
Rick Crawford, R-Ark.

Warren Davidson, R-Ohio

Charlie Dent, R-Pa.

Scott DesJarlais, R-Tenn.

Dan Donovan, R-N.Y.

Brian Fitzpatrick, R-Pa.

Rodney Frelinghuysen, R-N.J.
Tom Garrett, R-Va.

Louie Gohmert, R-Tx.

Paul Gosar, R-Ariz.

Andy Harris, R-Md.

Jaime Herrera Beutler, R-Wash.
Walter Jones, R-N.C.

Jim Jordan, R-Ohio

Dave Joyce, R-Ohio
John Katko, R-N.Y.

Raul Labrador, R-Idaho

Leonard Lance, R-N.J.

Frank LoBiondo, R-N.J.

Thomas Massie, R-Ky.

Mark Meadows, R-N.C.

Scott Perry, R-Pa.

Bill Posey, R-Fl.

Ileana Ros-Lehtinen, R-Fl.

Mark Sanford, R-S.C.
Chris Smith (R-NJ)

Glenn Thompson, R-Pa.

Robert Wittman, R-Va.

Ted Yoho, R-Fl.

David Young, R-Iowa

CBS News' Rebecca Shabad contributed to this list
Thanks for reading CBS NEWS.
Create your free account or log in
for more features.