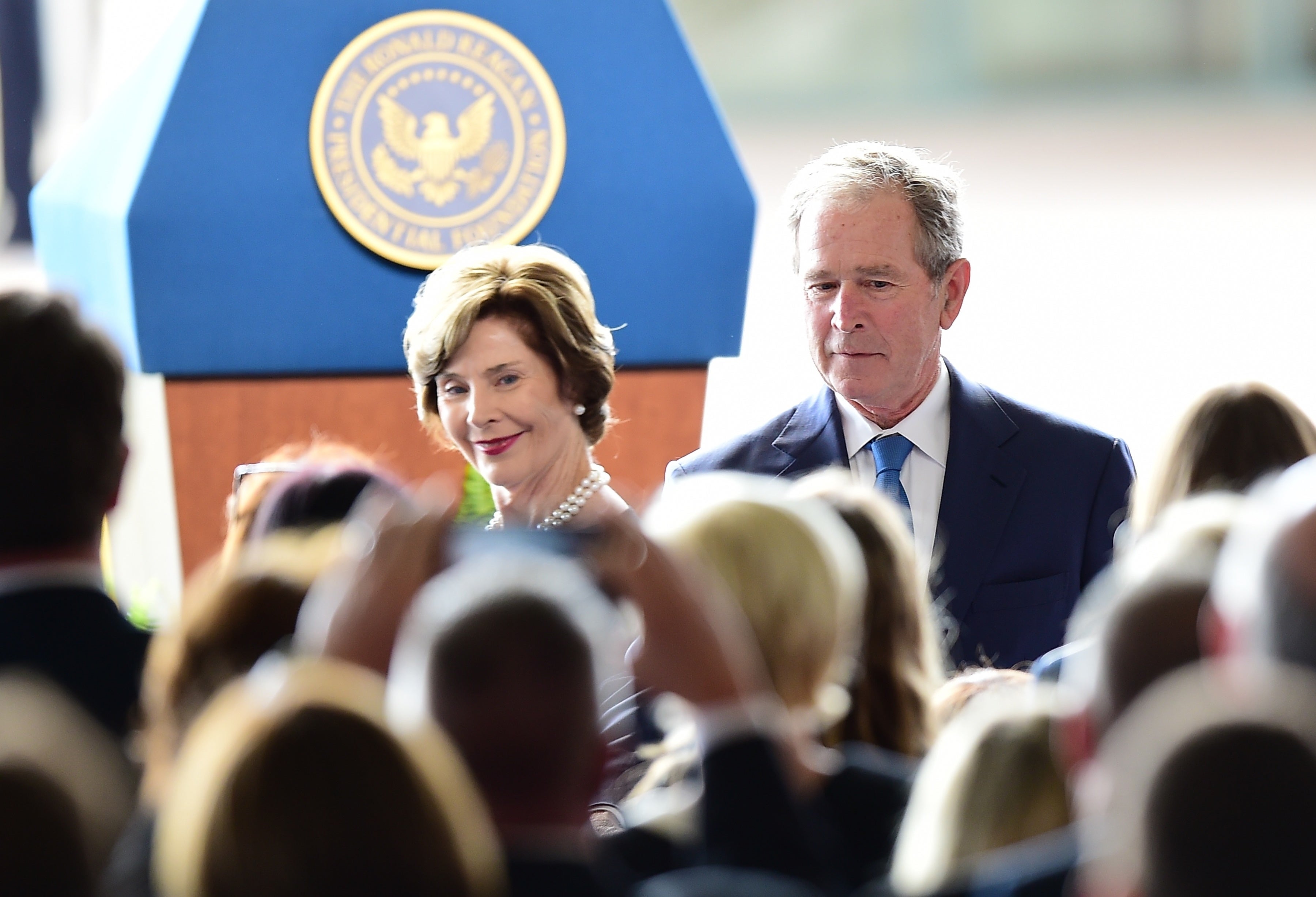 George W. Bush and wife Laura will attend Donald Trump's inauguration
Former President George W. Bush and his wife Laura will attend Donald Trump's inauguration in Washington, D.C., later this month, a spokesman said Tuesday.
"They are pleased to be able to witness the peaceful transfer of power -- a hallmark of American democracy -- and swearing-in of President Trump and Vice President Pence," read a statement from Bush's spokesman.
During the campaign, Bush kept his distance from Mr. Trump: neither he nor his father, former President George H.W. Bush, endorsed Mr. Trump. Neither of them attended the Republican convention last July where Mr. Trump formally received the GOP nomination.
And when they voted, a spokesman confirmed in November that Bush and his wife Laura left the presidential part of the ballot blank -- they voted only for Republicans further down the ballot. The elder former President Bush reportedly planned to vote for Democratic nominee Hillary Clinton.
Including Bush, three of the four living former presidents to say he'll attend Mr. Trump's inauguration: Jimmy Carter RSVPed yes for the ceremony last month, and former President Bill Clinton and his wife Hillary, who just lost the 2016 election to Mr. Trump, also announced Tuesday afternoon that they'll attend. Bush's father, George H.W. Bush, will not be attending.
Thanks for reading CBS NEWS.
Create your free account or log in
for more features.