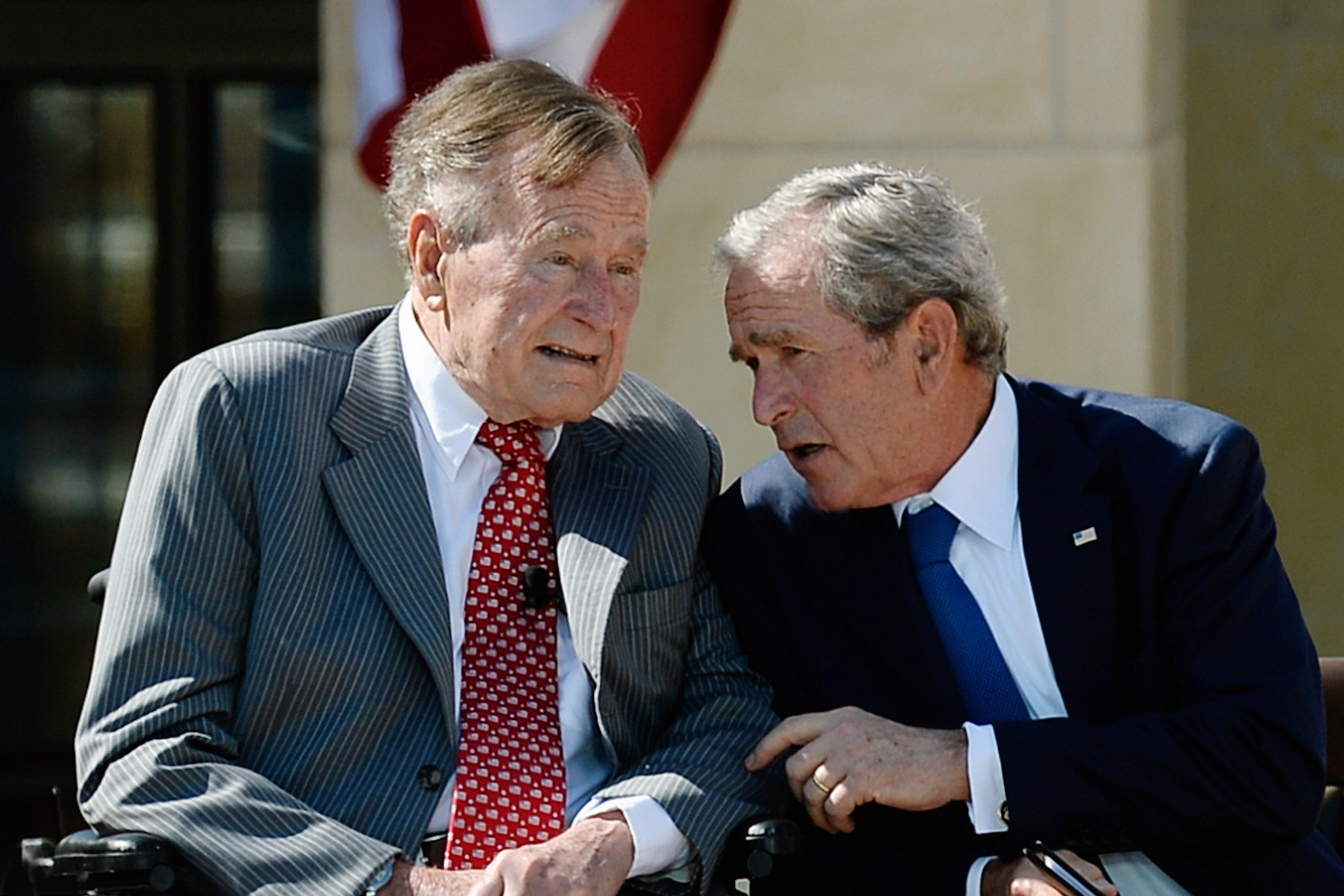 The lowdown on Republicans avoiding the convention in Cleveland
With the Republican convention in Cleveland just days away, Donald Trump's campaign is out with a list of who will be taking the stage over the course of the four-day GOP confab.
But unlike at other recent presidential-year conventions, just as notable as who's on stage is who isn't--and given the concerns about Trump in the Republican Party, there are quite a few prominent GOPers who have opted to skip the convention entirely.
Some Republican politicians are so interested in avoiding the convention that some of them are literally leaving the country during it, opting to join congressional delegation trips instead. And the distaste for Cleveland this year extends beyond just elected officials: Republican consultants and operatives are reportedly staying away in large numbers as well.
Here's CBS News' guide to who's skipping Cleveland or steering clear of the stage:
Former presidents and party standard-bearers
Party conventions are often a place to showcase a party's emeritus talent: think Bill Clinton at the 2012 convention, and his forceful speech on behalf of President Obama's first term in office.
At the GOP convention in Tampa, however, neither of the two living former Republican presidents--George H.W. Bush or George W. Bush--will be in attendance. Neither of them has endorsed Trump, either, and they've made it clear they plan to stay out of the race this year.
A spokesman for the elder Bush said in May that "at age 91, President Bush is retired from politics" and won't make the trip to Cleveland. "He naturally did a few things to help Jeb, but those were the 'exceptions that proved the rule,'" he said.
Bush 43's aide, Freddy Ford, put it more bluntly: "He does not plan to attend," he told Politico at the time.
That also goes for 2012 Republican nominee Mitt Romney, who has made no secret of his feelings toward Trump, and 2008 Republican nominee John McCain, who's facing reelection back home in Arizona.
The only former party nominee who is planning to attend is Bob Dole, the ex-Kansas senator who ran and lost against Bill Clinton in 1996.
Other 2016 hopefuls
Some of Trump's former primary opponents--think Christie or Walker--have moved to make nice with the presumptive nominee and are on the roster to speak at the convention. It's common practice for a nominee's former rivals to appear on stage in a show of unity (Clinton spoke at the 2008 convention after losing the primary to then-Sen. Barack Obama, for example.)
But others are far from ready to embrace Trump, and many of them won't be in the audience or on stage when he accepts the nomination.
Take Florida Gov. Jeb Bush, for example. In an interview with MSNBC earlier this week, Bush reiterated that he can't vote for either Trump or presumptive Democratic nominee Hillary Clinton, saying that "conservatism is temporarily dead" while Trump is the party's standard-bearer.
Bush won't be attending the convention, he said, but added that he'll "probably watch, sure."
Fellow Floridian Marco Rubio initially said in May that he would be willing to attend and speak at the convention, but changed course when he decided to run for reelection in the Senate late last month.
"Marco had planned to go to the convention before he decided to seek reelection," his spokeswoman told the Tampa Bay Times. "Since Marco got into the race late, he will be in Florida campaigning and meeting with voters instead of going to Ohio."
The roster of fellow 2016 candidates who aren't planning to show their support on stage even includes John Kasich, the sitting governor of the state in which the convention is being held. Kasich, in an interview with the Washington Post published this weekend, said he has no plans to speak at the convention. As the home-state governor, he'll be in Cleveland and attending events, but will not be seen with Trump.
Lindsey Graham, the South Carolina senator, is also planning to steer clear of the convention.
Senate candidates
With party leaders worried Trump will be a major drag on the rest of the GOP ticket this fall--especially when it comes to control of the U.S. Senate--don't expect to see many vulnerable Senate incumbents speaking at or even attending the convention next week.
That includes McCain, the five-term Arizona Senator and 2008 GOP nominee who's up for reelection this year. Though he publicly says Trump will not affect his reelection bid, McCain told donors at a private fundraiser that he may be in for the "race of [his] life" with Trump on the ticket.
"I have to campaign for reelection, and I have always done that when I'm up," McCain said. "We have a late primary in Arizona."
For many of these Senators facing tough reelection battles, anything that could be seen as close association with Trump is worth avoiding; even if they're not willing to publicly excoriate him, skipping the convention is an easy way to insist to constituents back home that you're not falling in line behind Trump 100 percent.
Besides McCain and Rubio, other GOP Senators on the ballot this year who not planning to attend include Illinois Sen. Mark Kirk, New Hampshire Sen. Kelly Ayotte, Missouri Sen. Roy Blunt, Kansas Sen. Jerry Moran and Alaska Sen. Lisa Murkowski.
Rob Portman, who represents Ohio and is up for reelection, will attend the convention in his home state but is not expected to speak.
Wisconsin Sen. Ron Johnson was not initially planning to attend the convention, but will now be speaking Tuesday night.
Other GOP rising stars
As President Obama can tell you, speaking at your party's national convention is a great way for up-and-coming pols to catapult into the political big leagues: Obama, just an Illinois state senator in 2004, gave a standout keynote speech that made him a national figure and helped give him the start he needed to run for Senate and then for president four years later.
But for whatever reason, the rising stars in the Republican Party don't seem to view Cleveland as quite as helpful in their own career trajectories.
Take South Carolina Gov. Nikki Haley, for example, who is perennially touted as a possible national candidate and "has not been asked to speak at the convention and has no plans to."
And Ben Sasse, the Nebraska senator who's served as a sort of frontman for the Never Trump movement, has made it clear he will not be there either.
The same goes for New York Rep. Elise Stefanik, a young first-term congresswoman and former Paul Ryan staffer from New York who helped write the 2012 GOP platform. A spokesman told Politico she "will be in her district working for her constituents and not attending the convention."
Thanks for reading CBS NEWS.
Create your free account or log in
for more features.