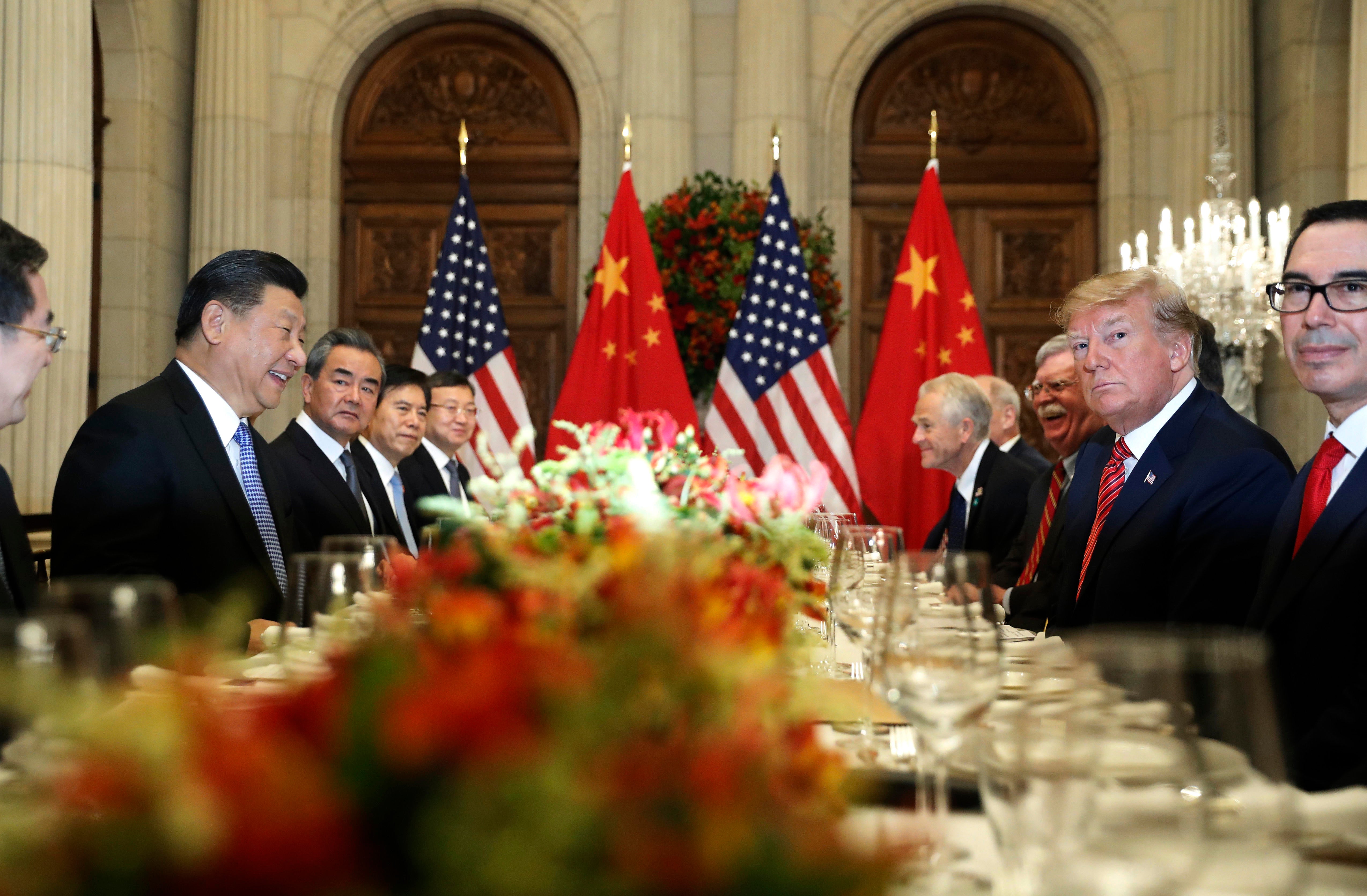 Trump agrees not to raise tariffs on China after meeting with Xi Jinping
The White House said late Saturday that President Trump and Chinese President Xi Jinping had agreed to a truce in the ongoing trade war, and Mr. Trump agreed not to raise tariffs any further. Both presidents called the meeting "highly successful," although the White House statement left out any details.
The statement Saturday said China agreed to purchase a "very substantial" amount of American products, including "agricultural product from our farmers immediately."
White House press secretary Sarah Sanders said both leaders have agreed to address several issues, including the need to protect so-called "intellectual property," a key issue for American businesses worried about losing competitive technology. Other issues include "structural changes with respect to forced technology transfer, non-tariff barriers, cyber intrusions and cyber theft, services and agriculture." Discussions will begin immediately with a goal of concluding within 90 days.
Tariffs on $200 billion of Chinese products were set to jump from 10 percent to 25 percent after Jan. 1, 2019.
The two sides have been sparring since March, when Mr. Trump first began threatening tariffs on products imported from China.
After negotiations in May, China and the U.S. made a similar statement to the one Saturday. On May 19, the two countries said China would "significantly increase" purchases of American products, singling out agriculture and energy. The following day, Treasury Secretary Steven Mnuchin declared that the "trade war is on hold."
The White House said Xi has agreed to designate fentanyl as a controlled substance, meaning people selling fentanyl to the U.S. will be subject to China's maximum penalty under the law. Mr. Trump had been pushing for the designation.
The White House statement also said Xi and Mr. Trump had agreed "great progress" had been made with North Korea, and Mr. Trump and Xi will work with Kim Jong Un toward a nuclear-free North Korea. Mr. Trump, the statement said, "expressed his friendship and respect" for Kim.
Mr. Trump and Xi were both at the G-20 conference in Buenos Aires, Argentina.
Thanks for reading CBS NEWS.
Create your free account or log in
for more features.