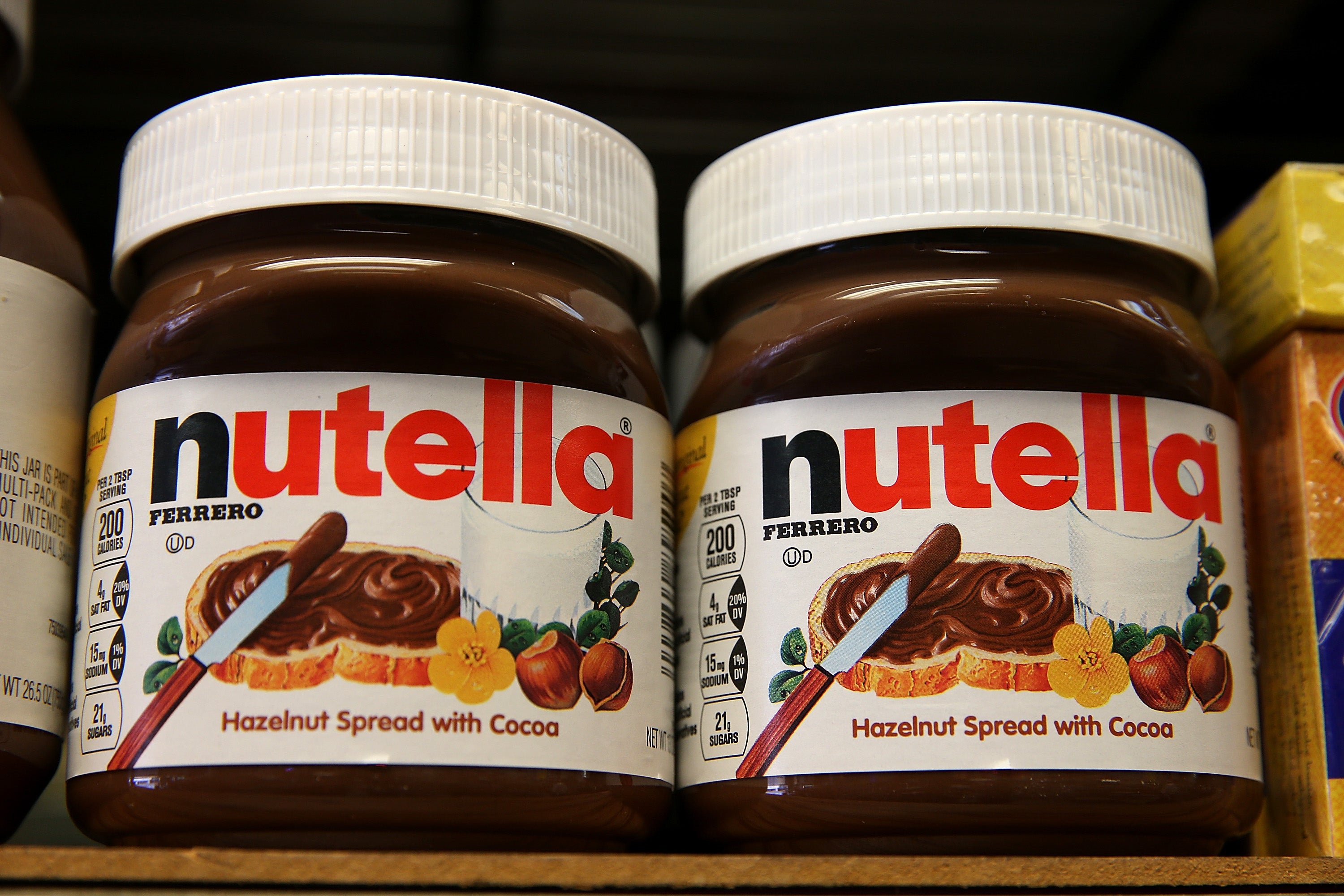 Care about forests? Stop eating Nutella, French minister says
If you want to help save the rain forest, then stop eating Nutella.
That is the message from the French environment minister who suggested Ferrero's use of palm oil to make its hazelnut spread was contributing to widespread deforestation.
"We have to replant a lot of trees because there is massive deforestation that also leads to global warming. We should stop eating Nutella, for example, because it's made with palm oil," Ségolène Royal said in an interview on the French television network Canal+.
The company refused to comment directly on Royal's comments. But in a statement Wednesday, it said that its use of palm oil was relatively small and sustainably sourced.
"Ferrero sources approximately 170,000 metric tons of palm oil annually, which represents a mere 0.3 percent of the worldwide palm oil production of 60 million metric tons," it said in a statement. "This indicates that Ferrero's impact on the palm oil supply is quite marginal."
Royal's comments are part of a growing backlash against palm oil, whose explosive growth in recent years has been blamed for loss of forest in Malaysia, Indonesia and other parts of Southeast Asia. That has contributed to losses of tigers, elephants and orangutans and a rise in global warming, since more than 10 percent of greenhouse gas emissions now come from deforestation.
Palm oil, which is used in scores of every day products from pizza to ice cream to lip stick, mostly comes from Malaysia and Indonesia but is increasingly being produced in Latin America and Africa.
The increased concern over its environmental impact has prompted scores of palm oil companies, multinational traders like Cargill and consumer companies like Nestle, Unilever and Ferrero to come out with policies committing them to sourcing the palm oil in a sustainable way.
Environmental groups have praised these commitments but have warned that some of the companies are failing to back up their commitments with action. In a report card on the top 20 American snack companies, Rainforest Action Network on Wednesday said half of them have been slow to eliminate palm oil linked to deforestation and other abuses from their supply chain. The list didn't include Ferrero, an Italian company.
"Adopting clear commitments is a crucial first step but commitments alone are meaningless if they are not tied to actionable, time-bound implementation plans," Gemma Tillack, agribusiness campaign director for Rainforest Action Network, said. "A major challenge now lies in transforming the Snack Food 20 company commitments into real change on the ground for forests and the communities that depend on them."
In January, Ferrero announced that it had met its goal of sourcing all its palm oil from sustainable sources as certified by the Roundtable on Sustainable Palm Oil.
The Italian confectioner also rolled out the Ferrero Palm Oil Charter in 2013, a 10-point plan which commits its suppliers to not burn fires to clear land, tear down high carbon stock forests for plantations or use peat lands for plantations. It also requires the suppliers to protect orangutans and other endangered species as well as report on the greenhouse gas emissions from their products.
Thanks for reading CBS NEWS.
Create your free account or log in
for more features.