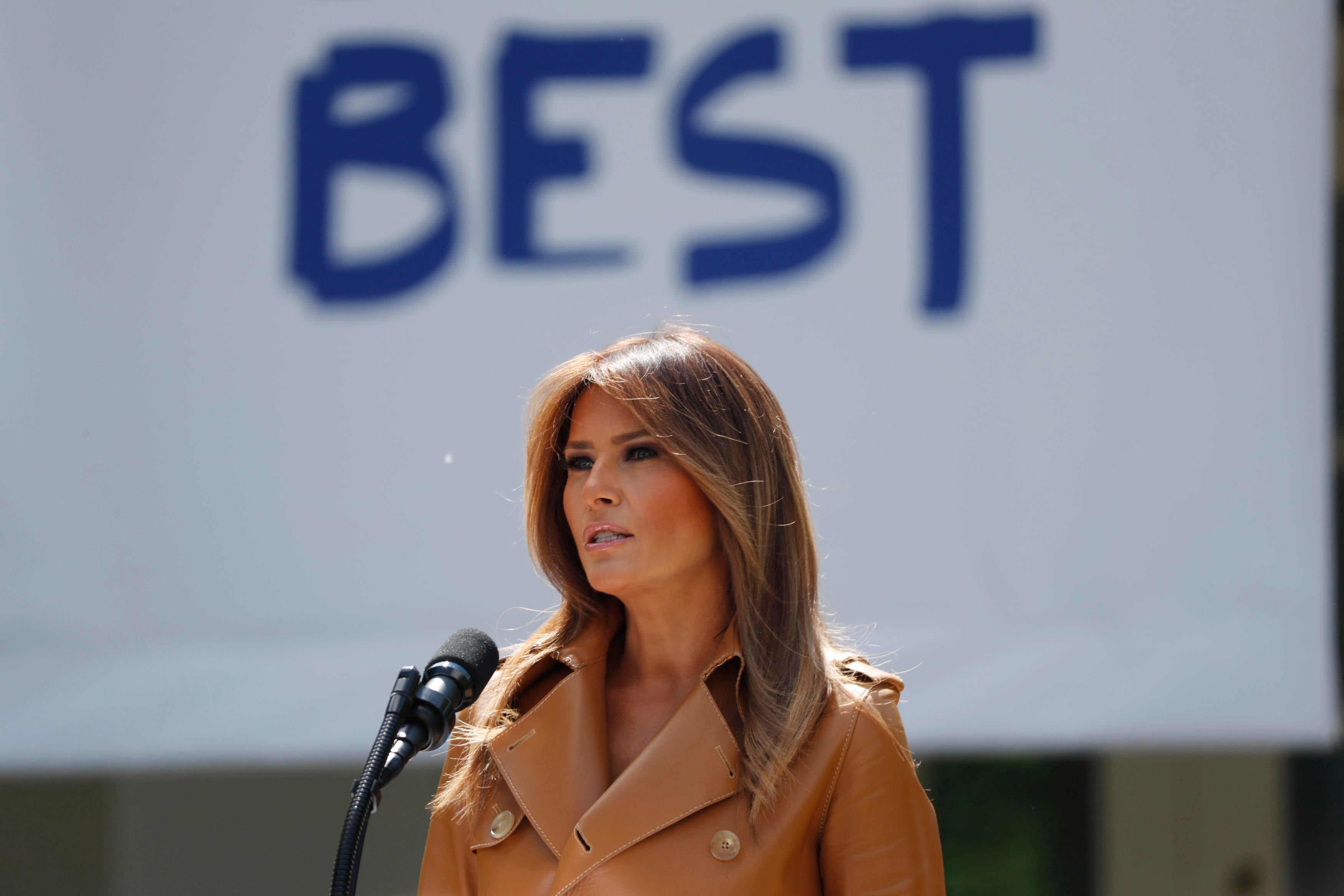 First lady Melania Trump hospitalized for treatment of benign kidney condition
First lady Melania Trump underwent an "embolization procedure" to treat a benign kidney condition, the White House said Monday.
The first lady's office said in a statement that the procedure was "successful and there were no complications."
"Mrs. Trump is at Walter Reed National Military Medical Center and will likely remain there for the duration of the week. The First Lady looks forward to a full recovery so she can continue her work on behalf of children everywhere," the statement added.
Spokeswoman Stephanie Grisham confirmed to CBS News that the president will visit Walter Reed later today. Grisham, who has visited the first lady, later told CBS News that the first lady is "doing very well" and is in "good spirits."
The president spoke with the first lady before the procedure, and he also spoke to the doctor after the procedure had been finished, a White House official said. The president visited the first lady late Monday afternoon and tweeted that he was going to see her, adding, "Successful procedure, she is in good spirits. Thank you to all of the well-wishers!"
The first lady most recently appeared at the White House to unveil her "Be Best" campaign in a Rose Garden ceremony on Monday last week.
What is a kidney embolization procedure?
While many details of the first lady's condition are not publicly known, CBS News chief medical correspondent Dr. Jon LaPook explained the procedure in general terms.
"It involves cutting off the arterial blood supply to something… [Doctors] put some substance into an artery that's feeding whatever this benign condition is that they're treating and then that cuts off the blood supply, cuts off the oxygen and whatever they're treating would presumably shrink and start to be less important than it was before."
One example of a benign growth on the kidneys that may be treated with an embolization procedure is an angiomyolipoma, or a benign collection of fat and muscle.
"It does tend to happen more in women than in men and it tends to be in middle age," LaPook said.
There are a number of ways angiomyolipoma can be discovered, he explained. It can lead to pain and blood in urine as it grows or it could cause no symptoms and be found during routine imaging tests.
Other conditions an embolization procedure could be used to treat include aneurysms, or a bulge of an artery, and arteriovenous malformation, or abnormal connection between an artery and vein.
While there's no indication whether Mrs. Trump's procedure was an emergency or planned, LaPook said after this kind of procedure, it would not be at all unusual to keep her in the hospital for observation for a number of days.
"You can get pretty sick after an embolization because there's a lot of inflammation that can go on you can get a fever and you want to make sure there are no complications like abnormal bleeding or infection," he said, though he emphasized that it is normally a very safe procedure.
CBS News' Arden Farhi and Steven Portnoy contributed to this report.
Thanks for reading CBS NEWS.
Create your free account or log in
for more features.