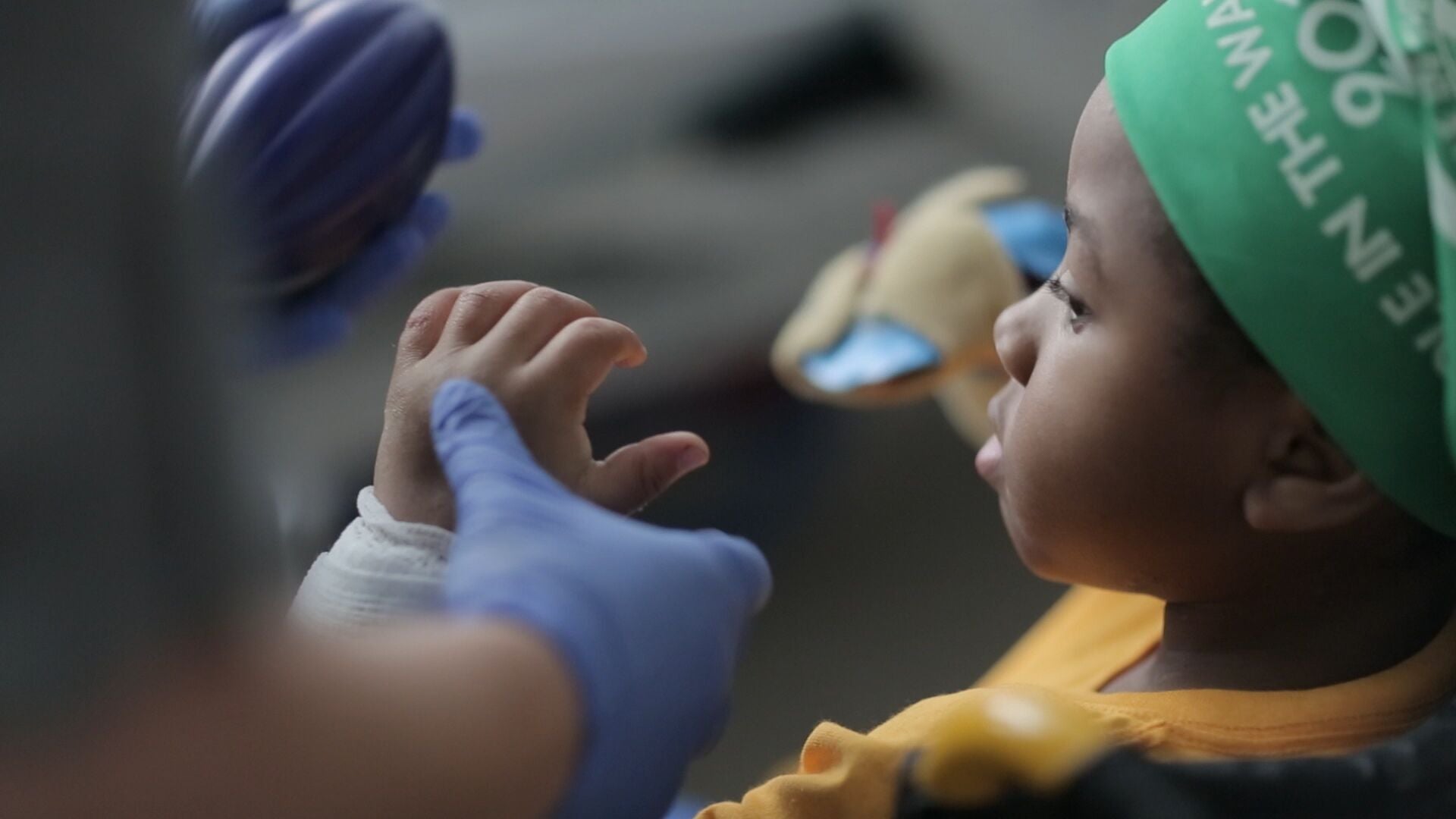 1st child to receive double hand transplant: "Never give up"
Eight-year-old Zion Harvey, the first child to receive a double hand transplant, spent most of his life without his hands and feet, but said his dream was to be able to throw a football. Earlier this month, after doctors performed a complex, groundbreaking procedure, Zion moved one step closer to making his dream a reality, reports CBS News correspondent Anna Werner.
"I just want to say this, never give up on your dreams. It will come true," he said.
Zion has endured more than most adults. A severe infection when he was 2 years old forced doctors to amputate both his hands and feet.
"I don't know what a child's hands look like," he said in the documentary about the procedure.
He walks with the help of prosthetics, but for his hands, doctors at the Children's Hospital of Philadelphia decided to try something they had never done before with a child: a double hand transplant.
"I think the difficulty is finding a family that has the courage to relinquish the arms of a child who just died, and give hope and life and quality of life to a child who's still living," said the hospital's transplant program director, Dr. Scott Levin.
Zion's mother, Patti Ray, said she thought hard about whether her son should have the surgery. The same infection that claimed his limbs required him to have a kidney transplant when he was 4 years old.
Levin directed a team of 40 people, including 10 surgeons, who worked in four separate teams to attach the donor's hands in an operation in early July. The hands came from another boy, roughly the same size and age.
Zion's mother waited 10 hours and, at 4:30 a.m., the surgery was complete.
"It felt surreal," Zion's mother said. "I never thought there was an opportunity to have that moment again."
Zion himself said he doesn't feel all that different now.
"I'm the same person who I still used to be, but with some cool new hands," Zion said.
At a news conference Tuesday, Zion sat center stage.
The spotlight was on him, but then Zion did something unexpected: He asked his family to stand.
"I want to say to you guys, thank you for helping me through this bumpy road," he said.
He wanted to share that spotlight.
"I really wanted them to feel appreciated too and not left out," he said.
One of the reasons Zion became a candidate for the procedure was that he had already been taking anti-rejection drugs following his kidney transplant. As for his new hands, doctors expect them to grow along with Zion as he reaches adulthood.
Thanks for reading CBS NEWS.
Create your free account or log in
for more features.