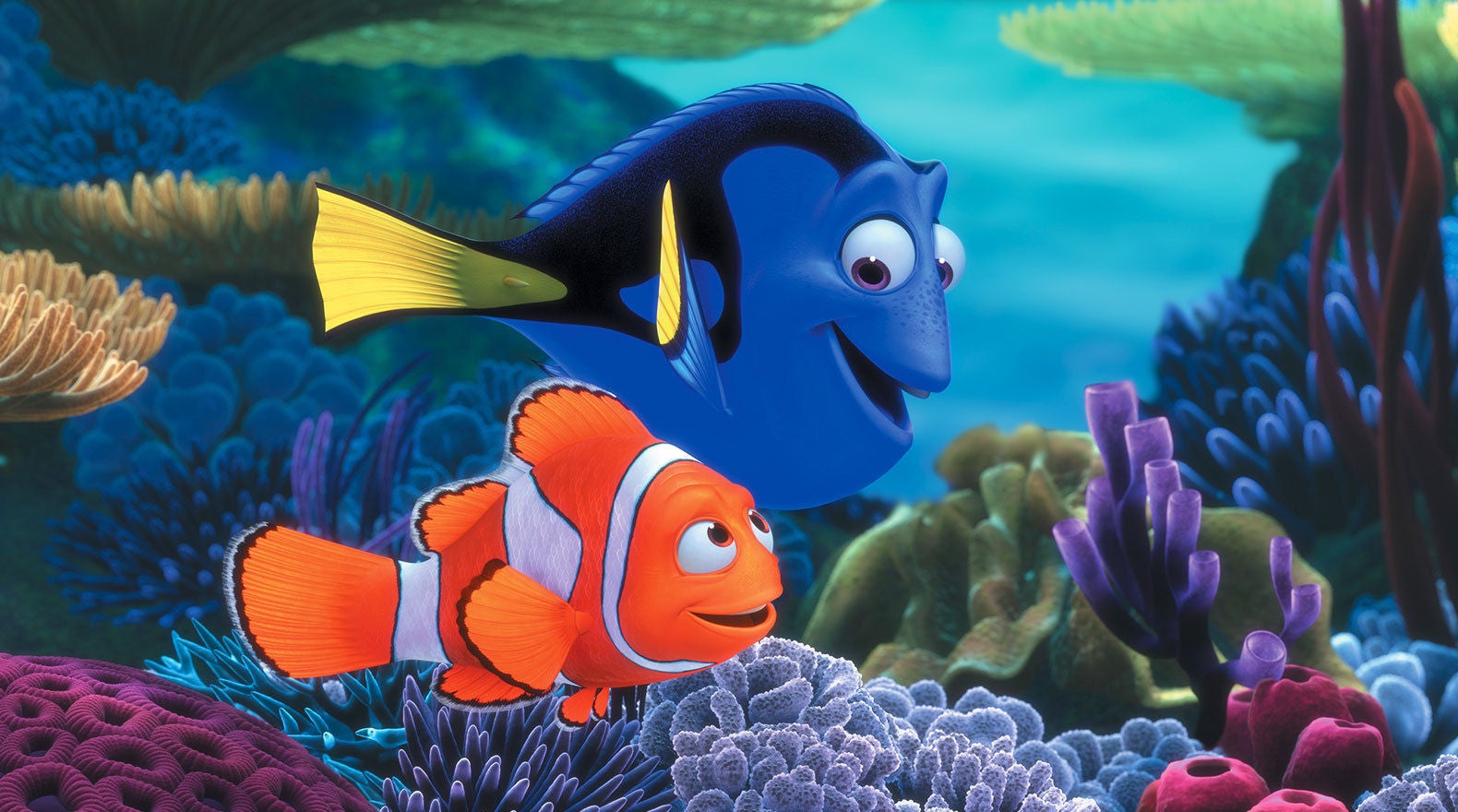 "Finding Nemo" aims to help Navajo language stay afloat
The language of the Navajo tribe helped win World War II when the famed Navajo "Windtalkers" relayed messages to Allied forces in code the Japanese were never able to break.
Now, some 70 years later, a movie studio is part of an effort to keep the Navajo language alive -- enlisting the help of a friendly little fish.
Eleven-year-old Quinton Kien is one of the Navajo Nation's youngest fluent speakers. The language, which he learned from his grandmother, is giving a new voice to one of Disney Pixar's most popular films, "Finding Nemo."
"I just want to make this Nemo movie to get my native language out," Quinton told CBS News.
The Navajo edition of "Finding Nemo" is more than entertainment. It's part of an ongoing effort to preserve the traditional language of the nation's largest Native American tribe.
Rick Dempsey, senior vice president for character voices at Disney, is working in collaboration with the Navajo Nation Museum.
"It's got a little staccato pace to it," Dempsey said. "There's a lot of little breaks in the language, so that makes it difficult for lip sync."
The studio held auditions on the reservation but had a hard time casting the title role.
"There's not a lot of opportunities in terms of how many kids to pull from because there aren't that many kids that are fluent in the language," Dempsey said.
"A majority of the fluent speakers are 40 and above," said Manny Wheeler, director of the museum in Window Rock, New Mexico. "Our oral tradition really is very dynamic, very descriptive, and they're great stories, and so here now this is the new age, and these are the new stories."
Two years ago, Lucasfilm sponsored a Navajo translation of the original "Star Wars." The film was a huge success.
Thirteen-year-old Adrian Hardy went to the premiere with his grandmother. He said the films are a good way to keep young people interested in the language.
"I usually speak to my friends in Navajo to get them more interested in Navajo," Adrian said.
"We're helping save a language. We're giving a booster to Navajo language," Wheeler said. "We're trying to make a difference for our Navajo people and trying to help the culture survive. And it will. You know, I'm really optimistic about that."
With help from the next generation ... and a little orange fish.
Thanks for reading CBS NEWS.
Create your free account or log in
for more features.