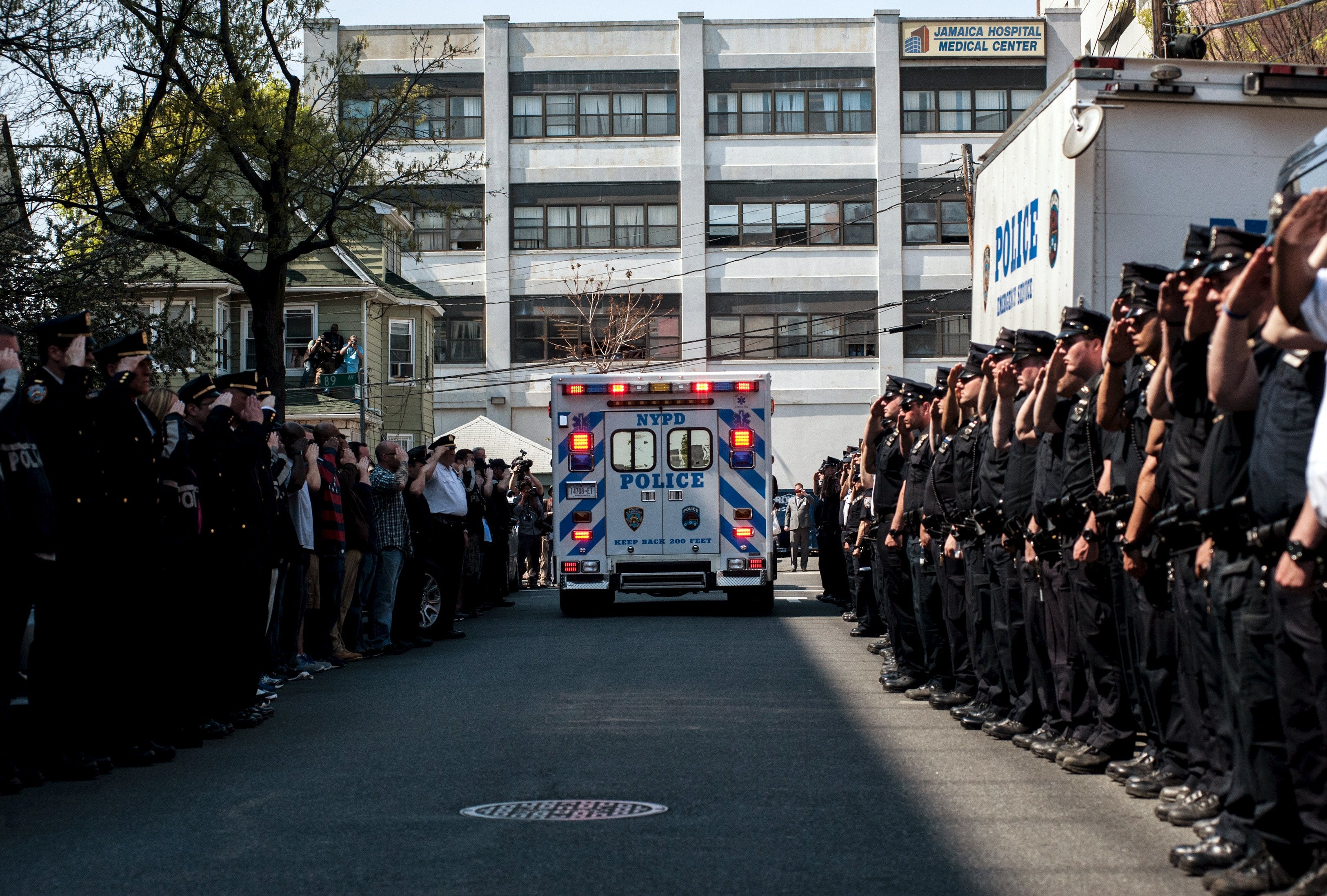 FBI: Number of cops killed on duty rose in 2014
Just as Mississippi began mourning two Hattiesburg police officers killed in the line of duty on Saturday evening, the FBI released preliminary data showing the number of cops killed in the line of duty to be on the rise.
The FBI said 51 law enforcement officers were killed in the line of duty in 2014, an increase of 89 percent over the 27 killed in 2013. Between 1980 and 2014, an average of 64 police and other law enforcement officers were killed. According to the data. The 2013 figures were the lowest produced during that 35-year period.
The most dangerous type of call for officers appears to be domestic calls, as 11 died from their injuries during them last year, the FBI said. Next most dangerous were traffic stops and pursuits, followed by ambushes, and then deaths during investigations of suspicious persons. The FBI report said three officers were killed dealing with people with a mental illness in 2014.
Attorney General Loretta Lynch released a statement Monday about the deaths of the two officers in Mississippi, which followed by a day the funeral of a New York City officer who was shot in the head while stopping a man suspected of carrying a handgun.
Lynch said the loss of the two officers "is made even more tragic by the fact that, on the day they were killed this past Saturday, the country began observing Police Week - a time when we pause to remember and honor the more than 20,000 law enforcement officers who have been killed in the line of duty. The murder of these young men is a devastating reminder that the work our brave police officers perform every day is extremely dangerous, profoundly heroic, and deeply deserving of our unequivocal support."
The FBI said in its report that the South was the deadliest region for cops in 2014, with 17 officers killed there. Additionally, 14 officers were killed in the West, eight officers in the Midwest, eight in the Northeast, and four in Puerto Rico.
In addition to the cops killed in the line of duty, the FBI said 44 officers accidentally died in 2014 during the course of the work, in incidents ranging from traffic accidents to drowning to smoke inhalation.
Thanks for reading CBS NEWS.
Create your free account or log in
for more features.