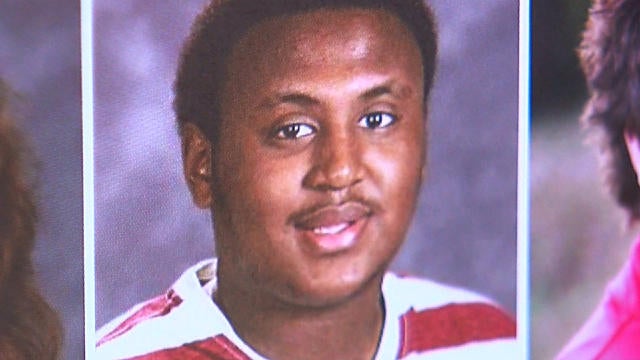 FBI: Minnesota mall attacker newly interested in Islam
ST. CLOUD, Minn. -- The stabbings at a central Minnesota mall last month that wounded 10 likely was premeditated by the attacker, who may have become radicalized recently, federal authorities said Thursday.
Dahir Ahmed Adan became interested in Islam in the last several months, withdrew from his friends and encouraged his sisters to be more religious, FBI Special Agent Rick Thornton said at a news conference.
Witnesses told investigators that 20-year-old Adan yelled "Islam, Islam" and "Allahu akbar," as well as asking several people whether they were Muslim before stabbing them during the Sept. 17 attack, which started outside Crossroads Center mall before moving inside.
"We were told Adan had not previously shown an interest in religion. Adan also encouraged some female relatives to become more religiously observant," Thornton said, adding that investigators continue to analyze Adan's digital footprint, including his social media and online activity, and are trying to obtain permission to unlock his smartphone.
FBI Director James Comey said last week it appeared Adan was at least partly inspired by extremist ideology. Thornton also said that Adan went from being a high academic performer to failing out of college "almost overnight" after taking an increased interest in Islam.
Stearns County Attorney Janelle Kendall said Adan was armed with two steak knives. The off-duty officer from a nearby city who shot Adan six times and killed him inside a Macy's store won't face charges, Kendall said. None of those stabbed had life-threatening injuries.
One victim, Ryan Schliep, told WCCO-TV that Adan "just walked right at me" before quickly stabbing Schliep in the head.
"He looked just blank in the eyes like he wasn't even there," Schliep said.
The news agency run by the Islamic State of Iraq and Syria (ISIS) claimed Adan was a "soldier of the Islamic State" who had heeded the group's calls for attacks in countries that are part of a U.S.-led anti-IS coalition. It wasn't immediately known whether the extremist group had planned the attack or knew about it beforehand.
While testifying before the House Judiciary Committee last week, Comey said the FBI was still working on the case and reviewing Adan's electronic devices, but it appeared Adan was motivated "by some sort of inspiration from radical Islamic groups."
Thanks for reading CBS NEWS.
Create your free account or log in
for more features.