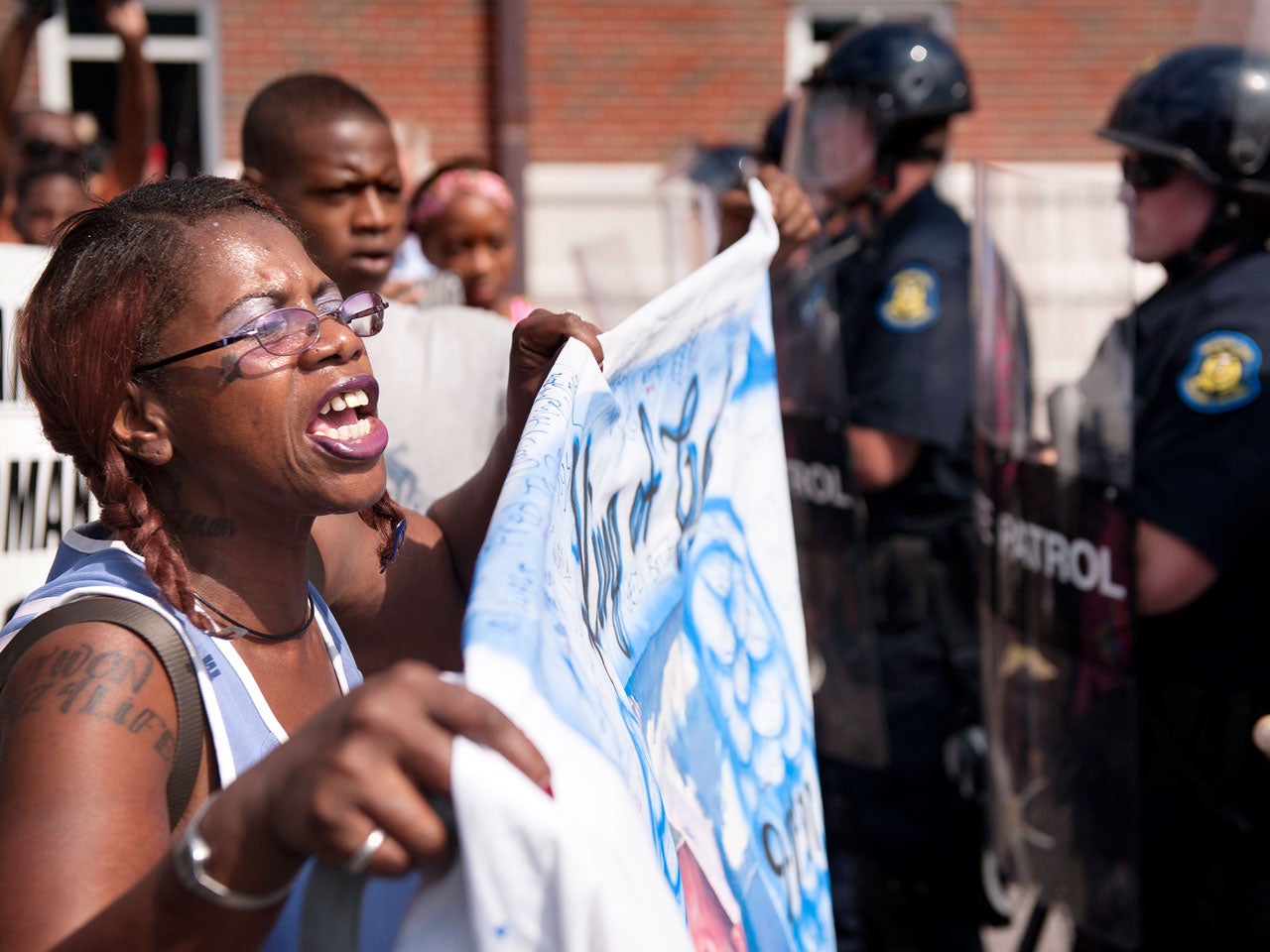 FBI looking into possible civil rights violations in Michael Brown shooting
FERGUSON, Mo. - The FBI is investigating possible civil rights violations after a suburban St. Louis police officer fatally shot an unarmed teenager.
Cheryl Mimura, a spokeswoman for the FBI's St. Louis field office, says the agency is looking at possible civil rights violations arising from the death of 18-year-old Michael Brown. Police say Brown was shot multiple times Saturday in a scuffle with an officer in Ferguson.
Mimura says the FBI is monitoring the case and working with St. Louis County police. The FBI has stressed that it is not taking over the investigation from local officials.
In addition, Attorney General Eric Holder announced Monday that the Justice Department and the U.S. Attorney's Office will also launch a probe into Brown's death.
"The federal investigation will supplement, rather than supplant, the inquiry by local authorities," Holder said in a statement. "At every step, we will work with the local investigators, who should be prepared to complete a thorough, fair investigation in their own right. I will continue to receive regular updates on this matter in the coming days."
A candlelight vigil for Brown was held Sunday, and tensions erupted later that night. Nearly three dozen people were arrested after a crowd looted and burned stores, vandalized vehicles and taunted officers.
Mimura noted that the FBI would be investigating such a shooting regardless of the public attention.
The details of the case appear to be in dispute between law enforcement and locals who said they witnessed it.
St. Louis County Police Chief Jon Belmar said the shooting occurred after an officer encountered Brown and another man outside an apartment complex in Ferguson.
Belmar said one of the men pushed the officer into his squad car and a struggle began. Belmar said at least one shot was fired from the officer's gun inside the police car. Ferguson Police Chief Tom Jackson said authorities were still sorting out what happened inside the police car. It was not clear if Brown was the man who struggled with the officer.
The struggle spilled out into the street, where Brown was shot multiple times. Belmar said the exact number of shots wasn't known and that all shell casings at the scene matched the officer's gun. Police were investigating why the officer shot Brown, who police have confirmed was unarmed.
Jackson said the second person has not been arrested or charged and it wasn't clear if he was armed.
Dorian Johnson told CBS News' Julian Johnson that he was with Michael Brown during the incident, and he had a different account. Johnson said the officer pulled up next to the two teens and exchanged words with them before choking Brown and trying to pull him into the squad car. The officer, he said, then exited his car, fired a shot and chased after Brown, who was running for his life.
"We wasn't causing no harm to nobody [sic]," Johnson said. "We had no weapons on us at all.
"He shot again and once my friend felt that shot he turned around and put his hands in the air and started to get down, and the officer still approached with his weapon drawn and fired several more shots."
Ferguson Police Chief Tom Jackson told KSDK-TV there's no video footage of the shooting from the apartment complex, or from any police cruiser dashboard cameras or body-worn cameras that the department recently bought but hasn't yet put to use.
Thanks for reading CBS NEWS.
Create your free account or log in
for more features.