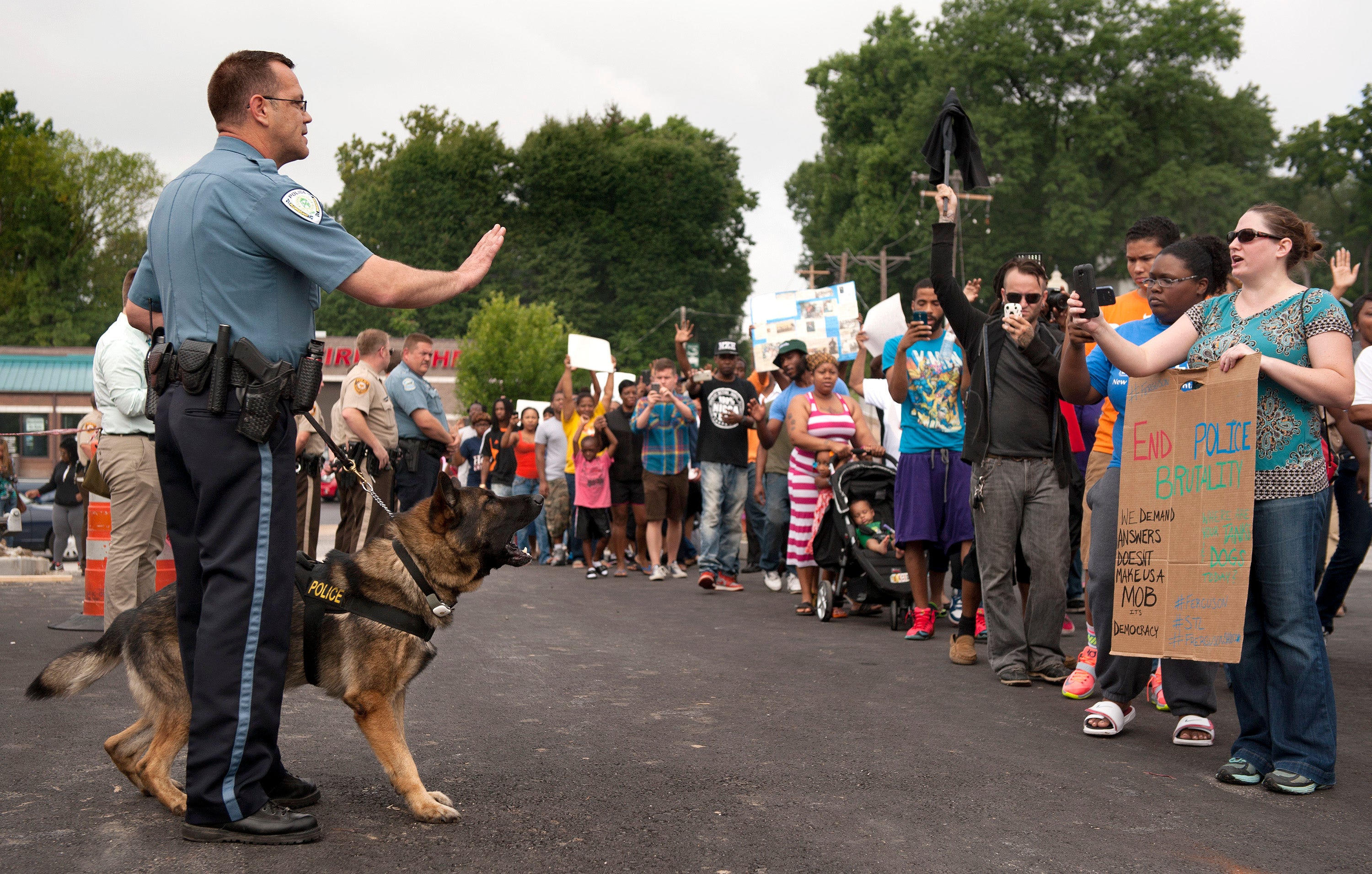 Some Ferguson, Mo., residents don't buy cops' story of fatal teen shooting
Residents of a St. Louis suburb were outraged Sunday after a police officer shot and killed an unarmed black teenager. Officials say the officer was attacked, but CBS News' Julian Johnson reports many in the community are not satisfied with that explanation.
Angry protesters marched to the front door of the Ferguson, Mo., police department demanding answers one day after Michael Brown was shot and killed.
Police say the fatal shooting happened when the officer encountered two men on a street Saturday afternoon. They say one of the men pushed the officer back into his squad car and there was a struggle over the officer's gun.
"There was at least one shot fired within the car after that the office came back out of the car,". said St. Louis County Police Chief John Belmar. "He exited...his vehicle and there was a shooting that occurred where the officer shot the subject."
Dorian Johnson said he was with Michael Brown, and he gave a different account. Johnson said the officer pulled up next to the two teens and exchanged words with them before choking Brown and trying to pull him into the squad car. The officer, he said, then exited his car, fired a shot and chased after Brown, who was running for his life.
"We wasn't causing no harm to nobody [sic]," Johnson said. "We had no weapons on us at all.
"He shot again and once my friend felt that shot he turned around and put his hands in the air and started to get down, and the officer still approached with his weapon drawn and fired several more shots."
Nearby residents rushed to the scene, angered at what they say was an overreaction by the officer. Tensions flared, some chanted "kill the police" and others reportedly fired shots into the air. Several local police departments were brought in to help control the crowd. No one was hurt.
The St. Louis County Police Department is investigating the shooting and will turn their findings over to the county's prosecuting attorney's office for review. The local branch of the NAACP is calling for an FBI investigation. Authorities have interviewed the officer involved. He has been placed on paid administrative leave.
U.S. Justice Department spokeswoman Dena Iverson said Sunday that Attorney General Eric Holder had instructed attorneys in the department's civil rights division to monitor developments, the Associated Press reported.
Thanks for reading CBS NEWS.
Create your free account or log in
for more features.