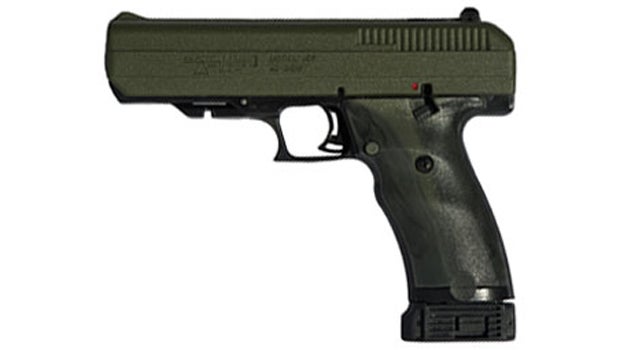 FBI arrests 2 men on firearms charges near Ferguson
The FBI arrested two men earlier this week on firearms charges as part of increased law enforcement presence in Ferguson, Missouri, ahead of a grand jury decision in the shooting death of Michael Brown.
Court documents show Brandon Orlando Baldwin and Olajuwon Davis face charges of making false written statements in connection with a firearms purchase and aiding and abetting. FBI spokeswoman Rebecca Wu told CBS News the suspects were arrested on outstanding warrants.
A law enforcement source said the two men allegedly purchased explosive material during an FBI undercover operation to possibly use during Ferguson protests.
Court documents show Baldwin and Davis were arrested and charged with the illegal purchase of two Hi-Point .45 ACP pistols.
Within days, a grand jury investigating the Aug. 9 shooting death of unarmed black teenager Michael Brown is expected to decide whether white Ferguson police officer Darren Wilson should face criminal charges.
The FBI said Friday it has deployed about 100 agents to the St. Louis area ahead of the decision, in case demonstrators take to the streets as they did after Brown's death.
St. Louis County Executive Charlie Dooley said Friday that police, government leaders and protesters have met in recent weeks to discuss so-called "rules of engagement" if protests arise.
Brown's family, President Obama and Attorney General Eric Holder have urged the community to remain calm, no matter what the grand jury decides.
Thanks for reading CBS NEWS.
Create your free account or log in
for more features.