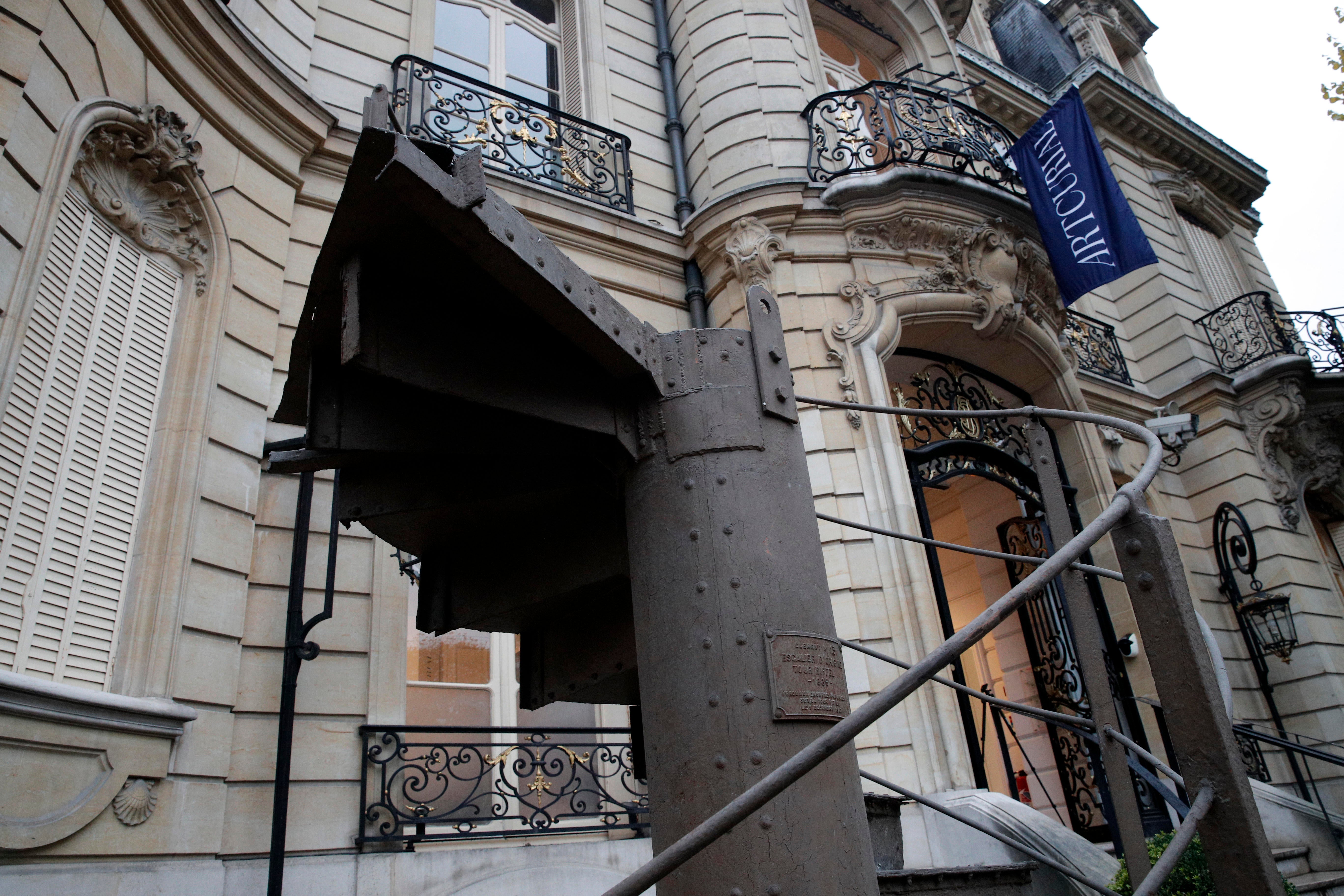 Guess how much 14 Eiffel Tower steps fetched at auction?
PARIS, France -- A small section of stairs that previously stood in the Eiffel Tower in Paris has far exceeded expectations, selling at auction for more than 10 times the estimated price.
An Asian collector emerged victorious from the fierce bidding war, paying $556,000 for the prize that once held a prestigious place in the French capital's most visited monument.
The wrought-iron steps had been given an estimated value of just $50,000. The competitive bidding began at $20,000 but rose steadily as collectors vied for the oversized collectable in the auction room, over the phone and online.
At 8.5 feet high, the 14 steps were once part of the winding staircase that connected the second and third floors of the famous Parisian landmark. The stairs were replaced by an elevator during a refurbishment in 1983.
Auction house Artcurial said the monumental lot had "unleashed the passions" of many international buyers.
"The battle over the phone and in the auction room for the stairs showed the profound attachment there is for a monument that is so emblematic of French culture," auctioneer Francios Tajan told the Associated Press after the bidding war.
The stairs date from 1889, when legendary French engineer Gustave Eiffel built the 1,063-foot monument as the centrepiece for an exhibition. It soon became Paris' most iconic feature, despite being intended originally only as a temporary addition to the city's skyline.
Some sections of the monument's staircase have been bought by museums, while others can be seen beside the Statue of Liberty, at Walt Disney World in Florida and in the gardens of the Yoshii Foundation in Japan.
Thanks for reading CBS NEWS.
Create your free account or log in
for more features.