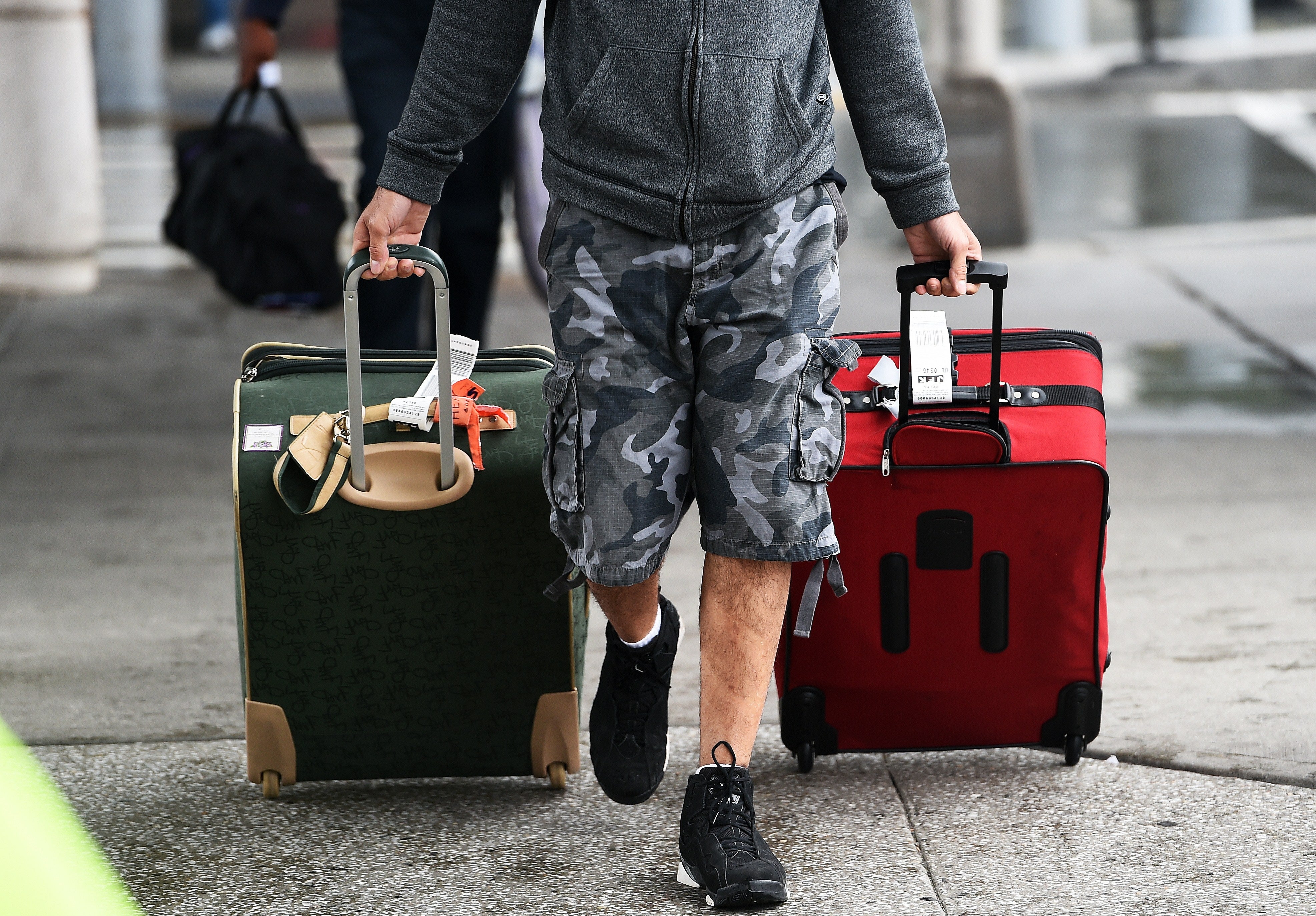 Countries issue travel bans on Ebola-stricken nations
KINGSTON, Jamaica -- The leader of the small Caribbean island of St. Lucia issued an order Wednesday to immediately bar entry to travelers coming from three West African nations overwhelmed with Ebola epidemics.
The Colombian government in South America later announced it would bar entry by anyone who has traveled to five African nations within the preceding four weeks.
In the U.S., House Speaker John Boehner said President Obama should consider a temporary ban on travel to the United States from the West African countries afflicted by the virus and that the president should weigh other measures "as doubts about the security of our air travel systems grow."
Obama administration officials have resisted a travel ban, saying that adequate screening measures are already in place - only once has an Ebola victim entered the U.S. on a commercial flight - and that a ban could hinder assistance to the afflicted.
Five U.S. airports - New York's John F. Kennedy International, Newark Liberty, Washington Dulles, Chicago O'Hare and Hartsfield-Jackson in Atlanta - are beginning additional screening for passengers from Liberia, Sierra, Leone and Guinea. While roughly 95 percent of travelers from West Africa fly through one of those airports, critics say the stepped-up measures will not catch potential Ebola patients who arrive elsewhere in the U.S.
Other Republican lawmakers, including House Foreign Affairs Committee Rep. Ed Royce, R-Calif., are also calling for the State Department to stop issuing visas to travelers from West Africa. The House Energy and Commerce Committee scheduled a hearing on the outbreak for Thursday.
A second Texas nurse who treated a Liberian man who died from Ebola has been diagnosed with the virus.
Officials said 29-year-old Amber Joy Vinson flew across the Midwest aboard an airliner the day before she fell ill, even though government guidelines should have kept her off the plane.
CBS News chief medical correspondent Dr. Jon LaPook reports that the CDC said that Vinson called the agency several times before flying, saying that she had a fever with a temperature of 99.5 degrees. But because her fever wasn't 100.4 degrees or higher, she didn't officially fall into the group of "high risk" and was allowed to fly.
Even though Vinson did not report having a fever until Tuesday, the day after she returned home, the director of the Centers for Disease Control and Prevention said she should not have boarded a commercial flight.
She also knew before heading back to Dallas that another nurse, Nina Pham, had been diagnosed with Ebola.
While in Cleveland, she was contacted by health officials and told that her health would need to be more closely monitored for Ebola, the CDC said.
From now on, CDC Director Tom Frieden said, no one else involved in Duncan's care will be allowed to travel "other than in a controlled environment." He cited guidelines that permit charter flights or travel by car but no public transportation.
On its website, the CDC says all people possibly exposed to Ebola should restrict their travels - including by avoiding commercial flights - for 21 days.
St. Lucia Prime Minister Kenny Anthony said all visitors from Guinea, Liberia and Sierra Leone were prohibited from entering his country until the Ebola outbreak is brought under control, saying the ban will minimize chances for the deadly disease to be introduced by an infected traveler.
St. Lucia is a poor, small nation that does not have the capacity "to manage any crisis that lands on our doorstep, any crisis of that kind," Anthony said.
He said an outbreak of the virus would be devastating for the country of 200,000 people, where tourism accounts for more than 60 percent of gross domestic product.
Passengers from a fourth West African nation, Nigeria, will be required to present a "recent medical certificate" clearing them of the virus, Anthony said. Specifics of how this might work were not immediately provided.
Colombia's Foreign Ministry issued a brief statement saying the country was barring entry by any travelers requiring visas who have been in five African nations with Ebola outbreaks -- Guinea, Liberia, Sierra Leone, Nigeria and Senegal. It said the step was being taken at the recommendation of Colombia's National Institute of Health.
It can take up to 21 days before a person infected with Ebola starts to show symptoms that can be found in airport screening tests. During that period, an individual carrying Ebola can get on a flight and fall ill later, as happened with a Liberian who developed the disease and recently died in the U.S.
People infected with Ebola aren't contagious until they start getting symptoms, such as fever, body aches or stomach pain. There is no cure for Ebola, which can result in organ failure and massive internal bleeding. The virus can be transmitted through direct contact with the blood or secretions of an infected person or objects contaminated with the infected secretions.
Thanks for reading CBS NEWS.
Create your free account or log in
for more features.