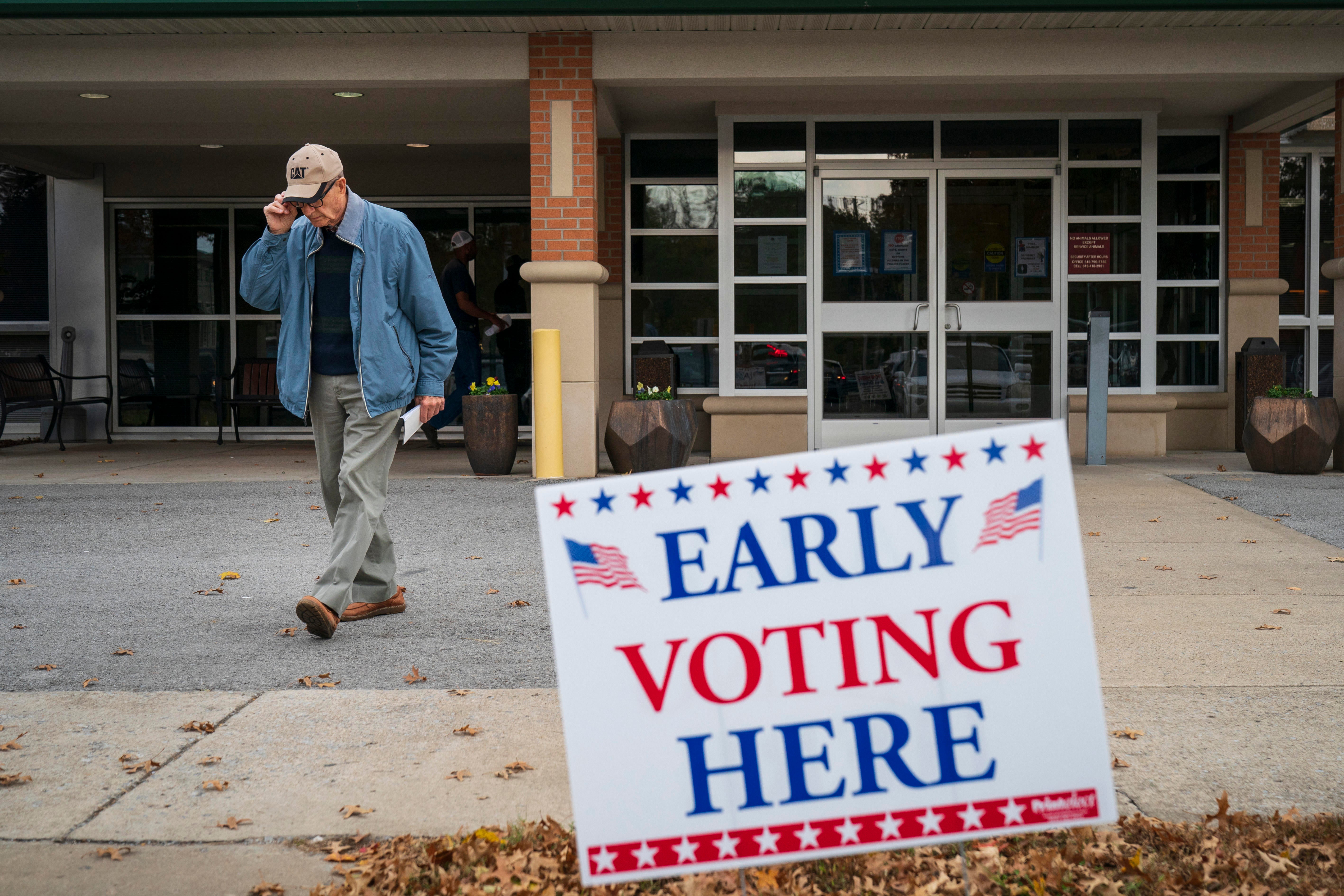 Early voter turnout in 27 states exceeds the 2014 total early vote
Although midterm elections have historically seen low voter turnout, early voting totals in 27 states have exceeded total early votes in the 2014 midterm election, according to data from the University of Florida Elections Project. This may suggest higher voter turnout overall in the 2018 midterm elections
University of Florida associate professor Michael McDonald, who oversees the Election Project, told "Red & Blue" on CBSN Thursday that the early vote totals could indicate 45 to 50 percent turnout by eligible voters on election day.
"In the last three decades, we've had about 40 percent of those eligible to vote participating in midterm elections. If we get in the upper end of that range, if we can beat the 1966 49-percent turnout rate, you'd have to go all the way back to 1914 to get a turnout rate above 50 percent," McDonald said.
A number of states that have seen higher than normal early voting turnout -- including Arizona, Nevada, Indiana, Missouri, and North Dakota -- have critical elections that could determine the balance of power in the Senate. In Texas, which is home to another crucial Senate race, the early voting total has surpassed the total 2014 vote, including early voting and election day.
Florida and Georgia, two more states with early voting turnout higher than in 2014, have close gubernatorial races as well, each with strong Trump-supporting Republican candidates facing progressive African-American Democrats. Both races have the potential to be history-making: Andrew Gillum of Florida could be the third black man elected governor, and Stacey Abrams of Georgia could be the first black woman elected governor in the country.
Several of these states have been accused of encouraging voter suppression, particularly for minorities. In Georgia, 53,000 voting applications have been suspended, with 70 percent of those belonging to black voters. In North Dakota, a restrictive voter ID law which primarily affects Native Americans has been upheld by the Supreme Court.
McDonald noted that even states without "marquee" elections in the Senate and for governor were seeing high early voter turnout, with Democrats having an edge. In states which have those close races, "everyone is voting," meaning that one party does not necessarily have an advantage.
High-profile political figures have been visiting several states with close races. In the final week before the election, President Trump is rallying for Republican candidates in Florida, Missouri, West Virginia, Indiana, Montana, Georgia, Tennessee, and Ohio. Former President Barack Obama and former Vice President Joe Biden are also visiting several of these states to rally for Democrats in the run-up to election day.
Thanks for reading CBS NEWS.
Create your free account or log in
for more features.