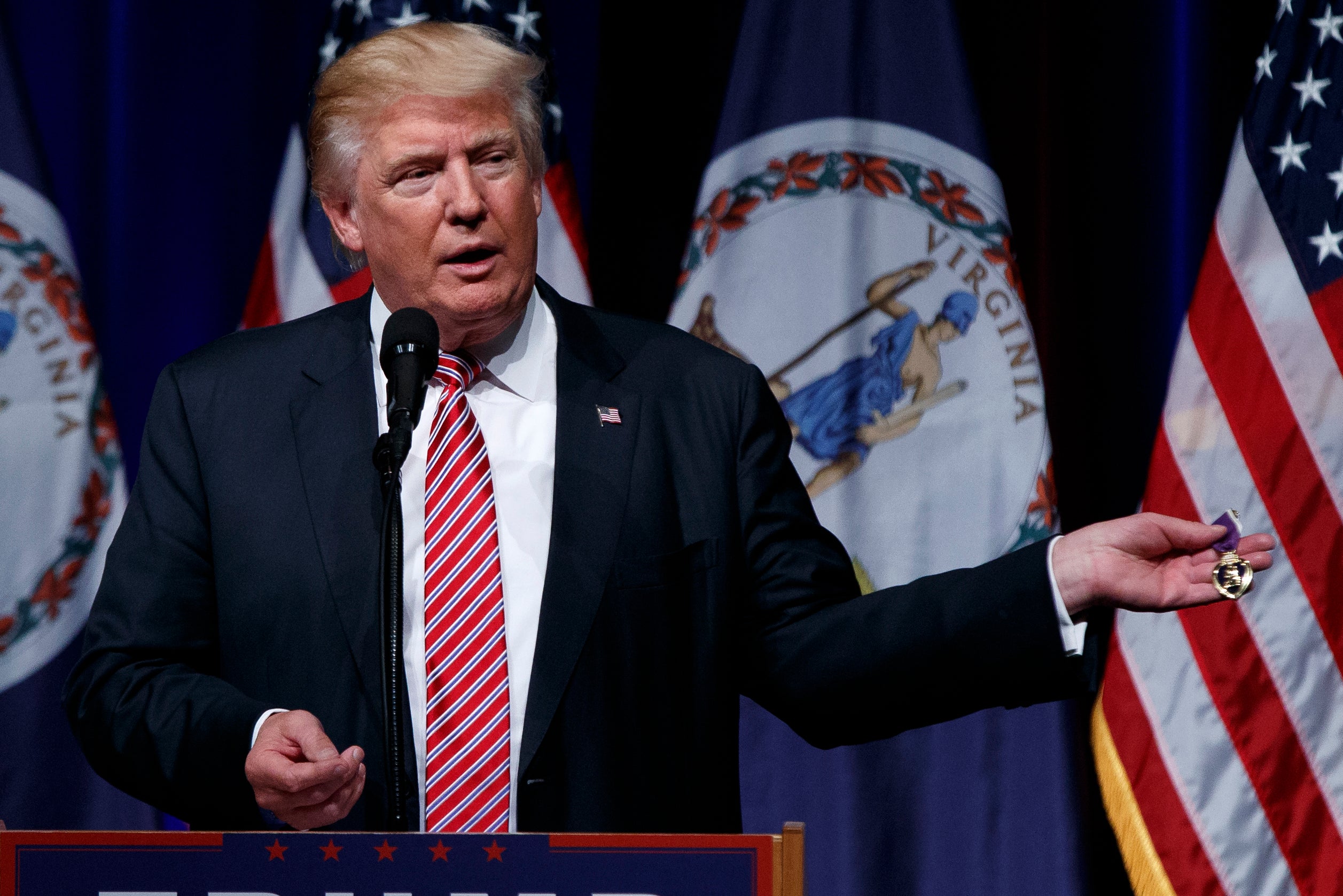 Donald Trump: "You can get the baby out of here"
Donald Trump asked a woman with a crying baby to leave his rally in Virginia on Tuesday.
It all started when the baby began crying during the event.
"Don't worry about that baby, I love babies. I love babies. I hear that baby crying. I like it. What a baby, what a beautiful baby. Don't worry, don't worry. The mom's running around, like don't worry about it, you know. It's young and beautiful and healthy and that's what we want," the GOP presidential nominee declared.
Trump continued to talk for another minute, about how China has "ripped us to shreds." The baby's cries seemed to grow louder, and the GOP nominee interrupted his riff on China to say he was just kidding.
"Actually I was only kidding," he said, apparently addressing the mother. "You can get the baby out of here. That's all right. Don't worry." Trump addressed the rest of the crowd.
"I think she really believed me that I love having a baby crying while I'm speaking. That's okay. People don't understand. That's okay," he said.
The event was the only one Trump has scheduled for Tuesday.
CBS News' Sopan Deb contributed to this report.
Thanks for reading CBS NEWS.
Create your free account or log in
for more features.