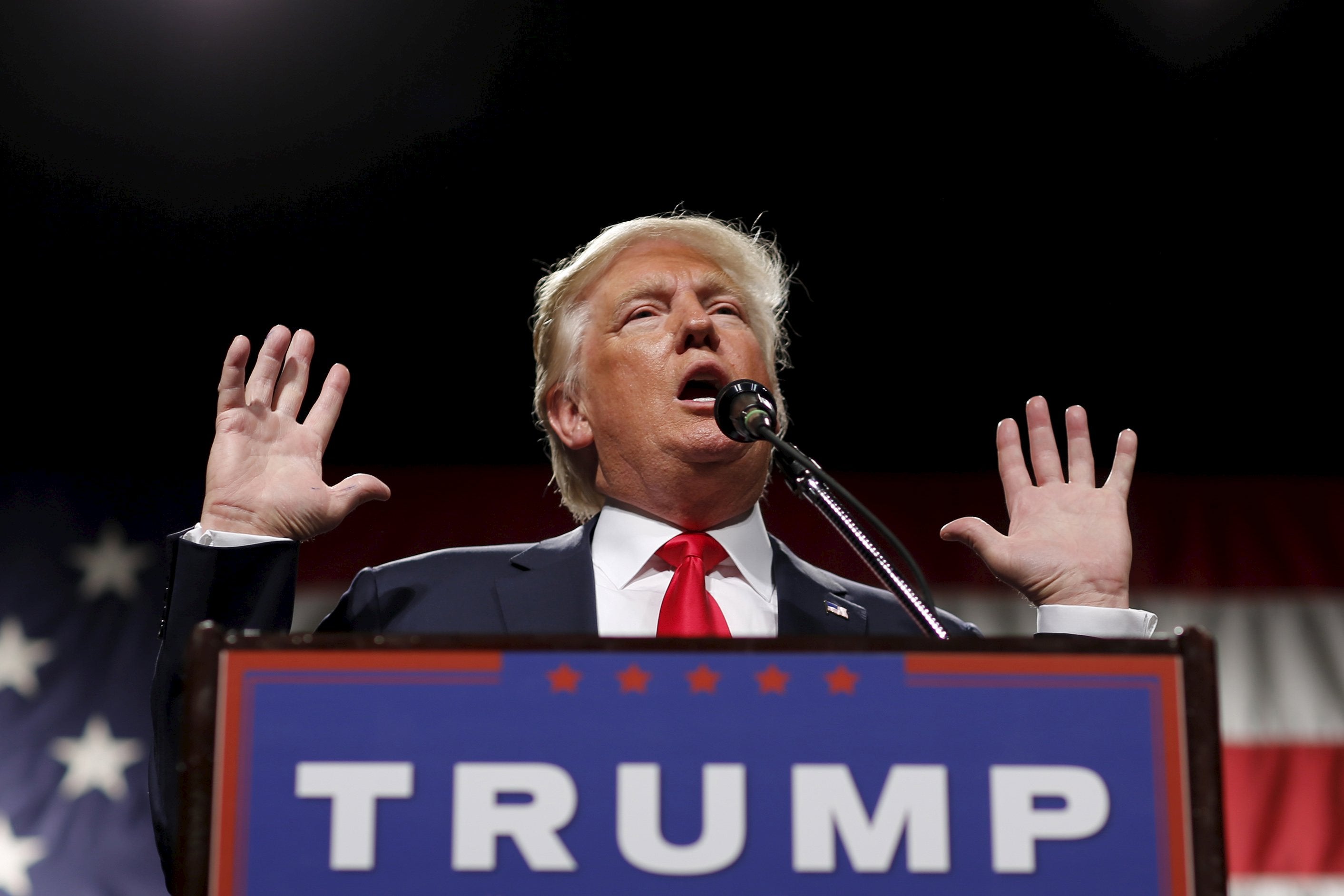 Donald Trump wants to have control over the GOP convention in July
Donald Trump said in a new interview that he should have some control over the Republican National Convention in July because he's the GOP frontrunner and that it should have a "showbiz" quality.
"It's very important to put some showbiz into a convention, otherwise people are going to fall asleep," the GOP presidential candidate told The Washington Post in New York last week. ""We don't have the people who know how to put showbiz into a convention."
While Trump remains the frontrunner, there's no guarantee he'll reach the required 1,237 delegate threshold before the convention. CBS' latest count has Trump with 755 delegates, Cruz with 554, and Kasich has 143.
Trump called the 2012 convention in Tampa "the single most boring convention I've ever seen" and said he wants to give business leaders and other people who aren't elected officials speaking slots.
"It should be a monumentally magnificent convention and it should be brilliantly staged, but they're spending $50 million on security," he said.
Asked if South Carolina Gov. Nikki Haley could be an option, he said, "Nikki Haley would not be my first choice." Haley had endorsed Marco Rubio when he was still in the race.
Trump also said it would be hard for other Republicans to attend the convention because of their past losses.
"I think it's very hard for Bush and some of these guys to come back and feel well toward Trump, feel good about Trump. Romney, the same thing. I don't know if I can bring Romney back."
He then said that he doesn't care if Romney attends, and said Romney made a mistake four years ago because his campaign refused to air a clip during the convention that showed Trump sitting across from a President Obama look-alike.
"But [Romney's campaign] never played it," Trump told the Post. "They thought it was too controversial. Stupid people. The cinematographer said it was one of the best things he ever did."
Last month, Trump predicted that riots would erupt at the convention in Cleveland if candidates face a contested convention.
Thanks for reading CBS NEWS.
Create your free account or log in
for more features.