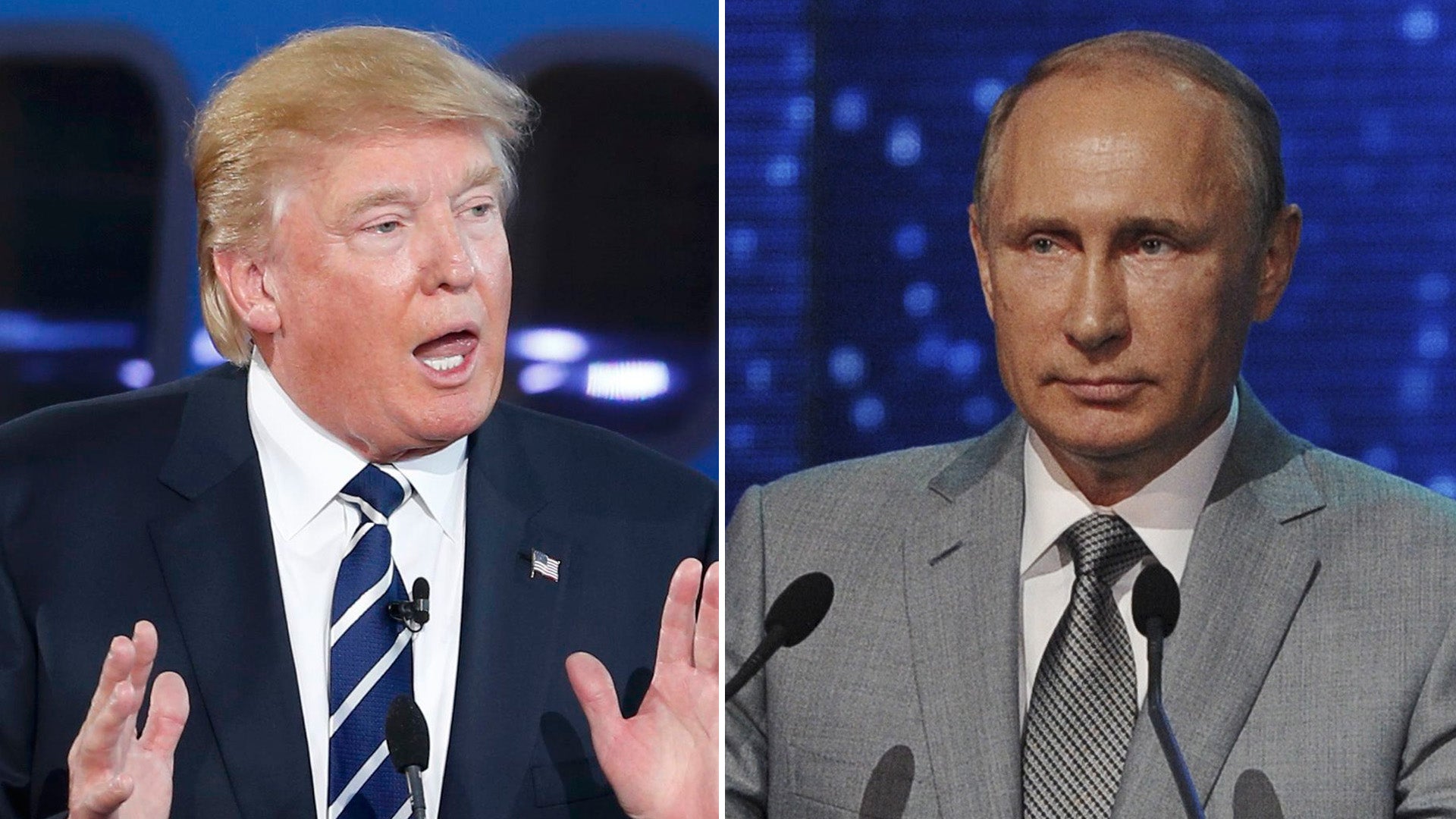 Donald Trump appears to have an admirer in Moscow
MOSCOW -- It wasn't quite an endorsement, but Russian President Vladimir Putin has praised Donald Trump's talents and lauded his calls for better ties with Russia.
Speaking to journalists after his annual news conference on Thursday, Putin called Trump an "absolute front-runner" in the presidential race and a "bright and talented person." He added that he "certainly welcomes" Trump's calls for better U.S.-Russia ties.
"He says he will want to reach another, deeper, level of relations. What else can we do but to welcome it? Certainly , we welcome it." Putin said, according to Russian news agency TASS. "That is none of our business to evaluate his accomplishments but he remains the absolute front-runner in the presidential race. He is an outstanding and talented personality without any doubts."
Putin went on to say: "In any case, whoever is [the new U.S. president], we are ready and want to develop our relations with the United States."
The Russian leader also commented on Secretary of State John Kerry's visit to Moscow earlier this week, saying that it signals "the U.S. side is also ready to move towards a joint solution to those issues that can be solved only jointly."
Putin had said earlier he was ready to work with the eventual winner in the presidential race. And Trump has said he could work with the Russian leader.
"I think that I would probably get along with him very well," Trump said of Putin in an October interview with CNN. "And I don't think you'd be having the kind of problems that you're having right now."
Thanks for reading CBS NEWS.
Create your free account or log in
for more features.