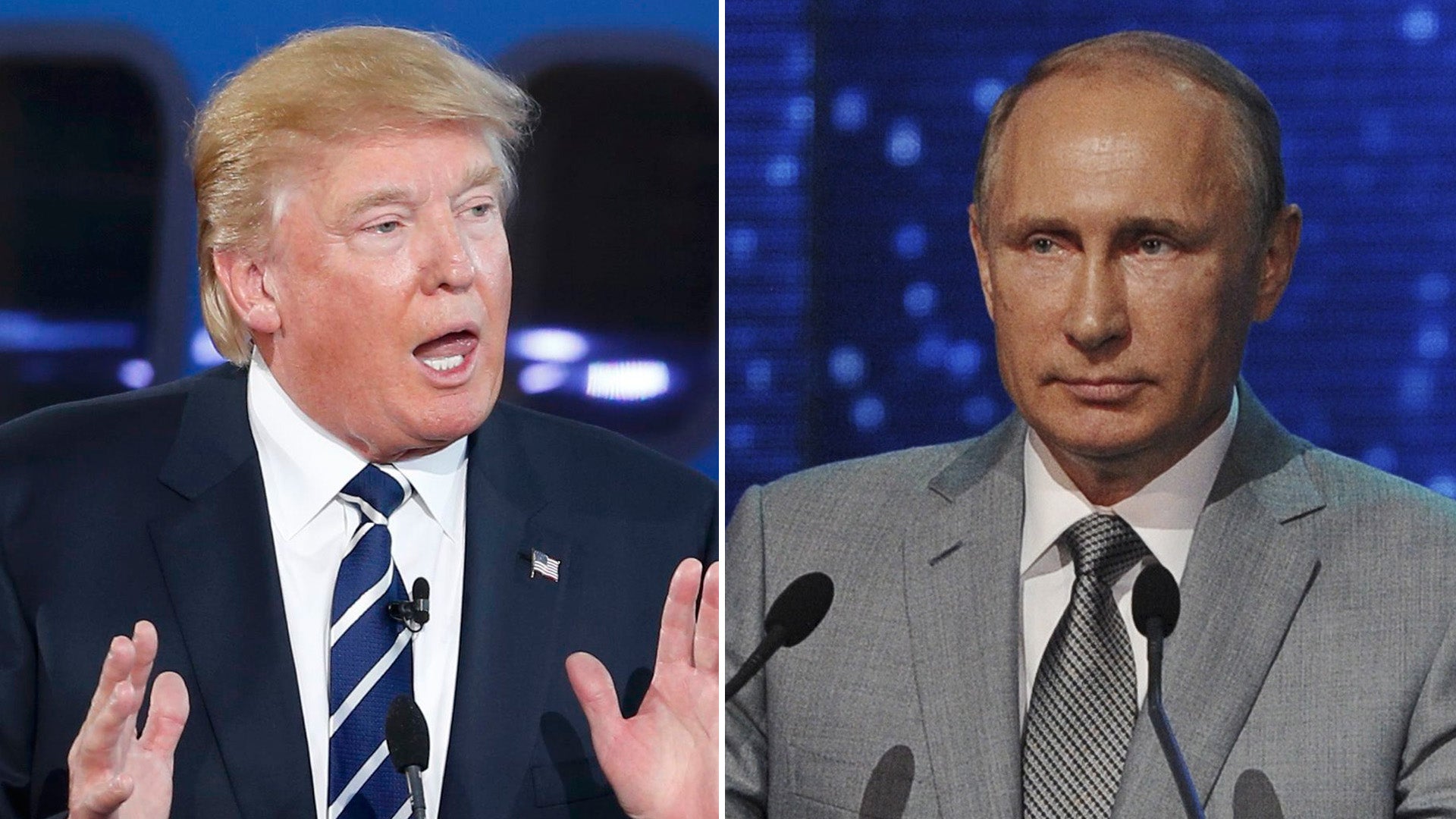 Donald Trump gives Russia's Putin an 'A' in leadership
As Russian war planes begin air strikes over Syria, Donald Trump is giving his approval to Vladimir Putin and his intervention in the battle-ravaged country.
"Putin is now taking over what we started and he's going into Syria, and he frankly wants to fight ISIS, and I think that's a wonderful thing," Trump told Fox News Tuesday, after ending his boycott against the network. "If he wants to fight ISIS, let him fight ISIS. Why do we always have to do everything?"
While many in the 2016 Republican field would like to see an increase in military presence in the Middle East to combat the terror group, Trump told conservative pundit Bill O'Reilly that he would rather let Russia's Vladimir Putin take over the charge.
"There's very little downside with Putin fighting ISIS," Trump added, saying that the strategy was "to our benefit."
The GOP contender gave the Russian leader a high grade on his skill as a leader, contrasting it to what he considers President Obama's poor performance.
"I will tell you in terms of leadership he is getting an 'A,' and our president is not doing so well," Trump said. "They did not look good together."
This is not the first time Trump has complimented Putin.
The Russian president was in New York City this week for the United Nations' 70th General Assembly session, and there was some speculation over whether Putin would meet the GOP candidate.
In the days leading up to Putin's arrival in the U.S., Trump said that he'd "enjoy" meeting with the foreign leader.
"I would love to do that if he wants to do that," he told NBC News over the weekend. He's also said that he would "get along very well" with the Russian president.
In contrast, Obama and Putin butted heads earlier this week while the Russian leader was in New York, disagreeing over how to handle Syria's years-long civil war . While Obama called for a switch in leadership from Syria's current president, Bashar al-Assad, Putin continued to back Assad as a viable ally in the fight against ISIS.
On Tuesday, Trump also seemed to be open to the idea that Assad may not be as bad an actor as the U.S. thinks.
"I've been looking at the different players, and I've been watching Assad," Trump told O'Reilly. "I'm looking at Assad and saying maybe he's better than some of the people we're supposed to be backing because we don't even know who we're backing. We have no idea."
Since 2011, the Syrian civil war has resulted in over a quarter of a million casualties and has been a major factor in the refugee crisis overwhelming Europe's borders.
Thanks for reading CBS NEWS.
Create your free account or log in
for more features.