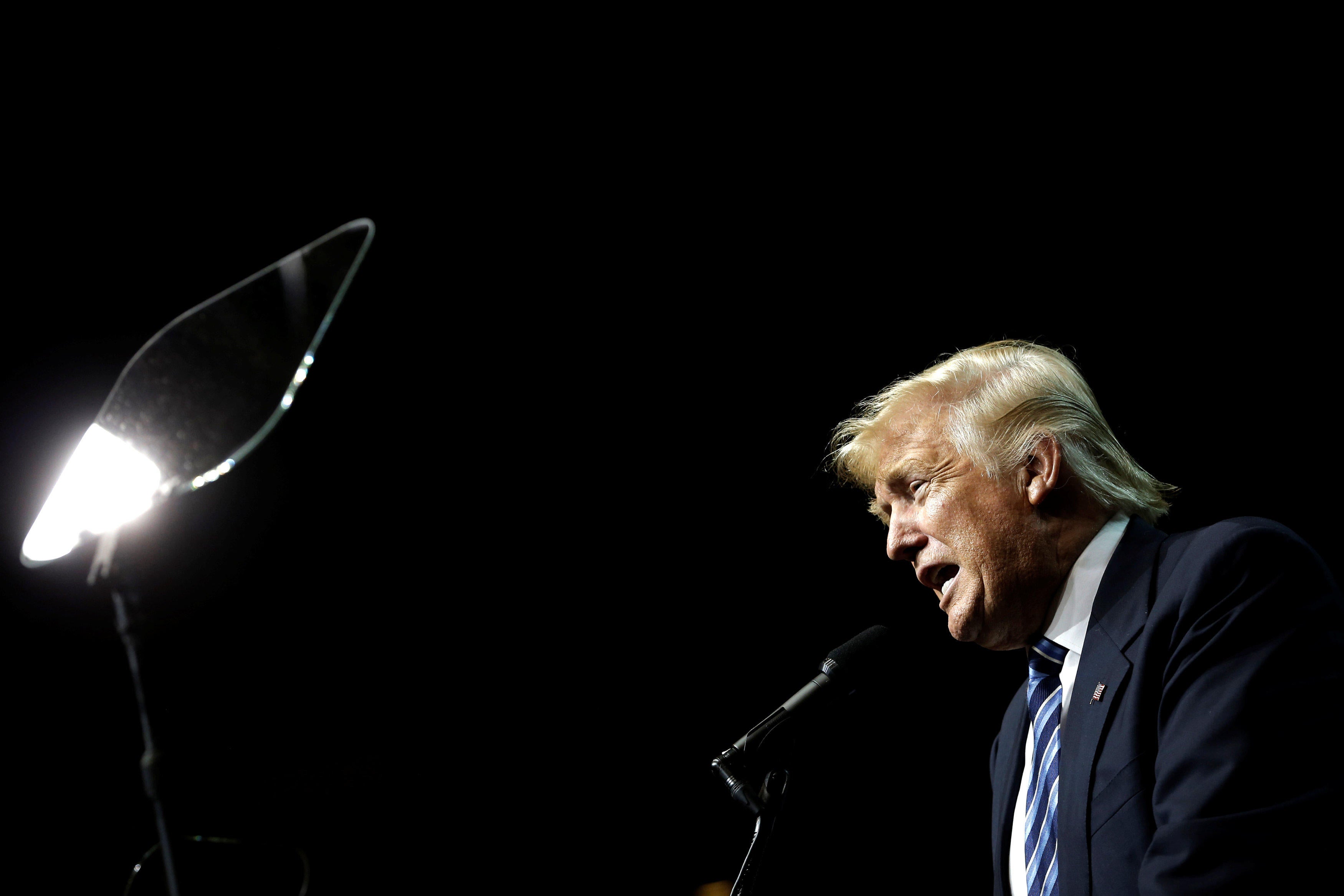 Donald Trump releases more of his medical information
Donald Trump on Thursday released more of his medical information in a letter from the same doctor who released a very brief letter for Trump in December.
The new, one-page letter from Dr. Harold Bornstein details the GOP presidential nominee's cholesterol levels, blood pressure, which was 116/70, testosterone level and blood sugar level.
It also said Trump, 70 years of age, weighs 236 pounds, which means his body mass index (BMI) of 29.5 would make him overweight. A BMI of 30 falls within the range of obesity.
Trump's campaign said the latest results were from a physical exam conducted by Bornstein on Sept. 9.
Trump's last colonoscopy was done in July 2013, which Bornstein said was "normal and revealed no polyps." He said Trump's calcium score in 2013 was 98. Trump had an EKG and chest X-ray in April of this year, which the doctor said were "normal."
Bornstein said Trump also had a transthoracic echocardiogram in December 2014, which was "reported within the range of normal." Trump has "no family history of premature cardiac or neoplastic disease," he added.
Trump takes a lipid lower agent called rosuvastatin and a low dose aspirin, said his doctor, who repeated that Trump also doesn't use alcohol or tobacco.
He was also "hospitalized only once," Bornstein wrote, when he was 11 years old for an appendectomy. The letter from December said that the surgery was done when he was 10 years old.
"In summary, Mr. Trump is in excellent physical health," wrote Bornstein at the end of the new letter.
It doesn't, however, contain his medical records and doesn't provide extensive detail about his health history.
Bornstein has been Trump's doctor since November 1980 and has worked on the staff of Lenox Hill Hospital in Manhattan for 38 years, he said.
The letter from December also mentioned that Trump has "suffered no form of cancer, has never had a hip, knee or shoulder replacement or any other orthopedic surgery." Bornstein wrote in that letter, "Mr. Trump, I can state unequivocally, will be the healthiest individual ever elected to the president."
In a statement accompanying the new letter, Trump's campaign said he thought it was important to have a detailed physical examination "in light of increased scrutiny of candidates' health."
"We are pleased to disclose all of the test results which show that Mr. Trump is in excellent health, and has the stamina to endure — uninterrupted — the rigors of a punishing and unprecedented presidential campaign and, more importantly, the singularly demanding job of President of the United States," the campaign said.
The new information comes a day after he previewed it during a taping of "The Dr. Oz Show," which aired Thursday and a day after Hillary Clinton released more detailed records about her health status, a few days after her campaign revealed Sunday that she was diagnosed with pneumonia on Friday.
Speaking to Dr. Mehmet Oz, Trump said he never had a stroke, hormone problems, blood clots or personal history of cancer.
"I have to be very boring for you," Trump said. "I haven't had a cold in a long time — years."
Asked to describe his parents' health, Trump said his father had developed Alzheimer's toward the end of his life and his "heart never stopped." He said his mother was "mentally unbelievable."
Trump said he has the stamina to serve as president "based on my life ... I feel as good today as I did when I was 30."
He said a lot of the rooms he's in on the campaign trail "are like saunas" and said, "I guess that's a form of exercise."
Thanks for reading CBS NEWS.
Create your free account or log in
for more features.