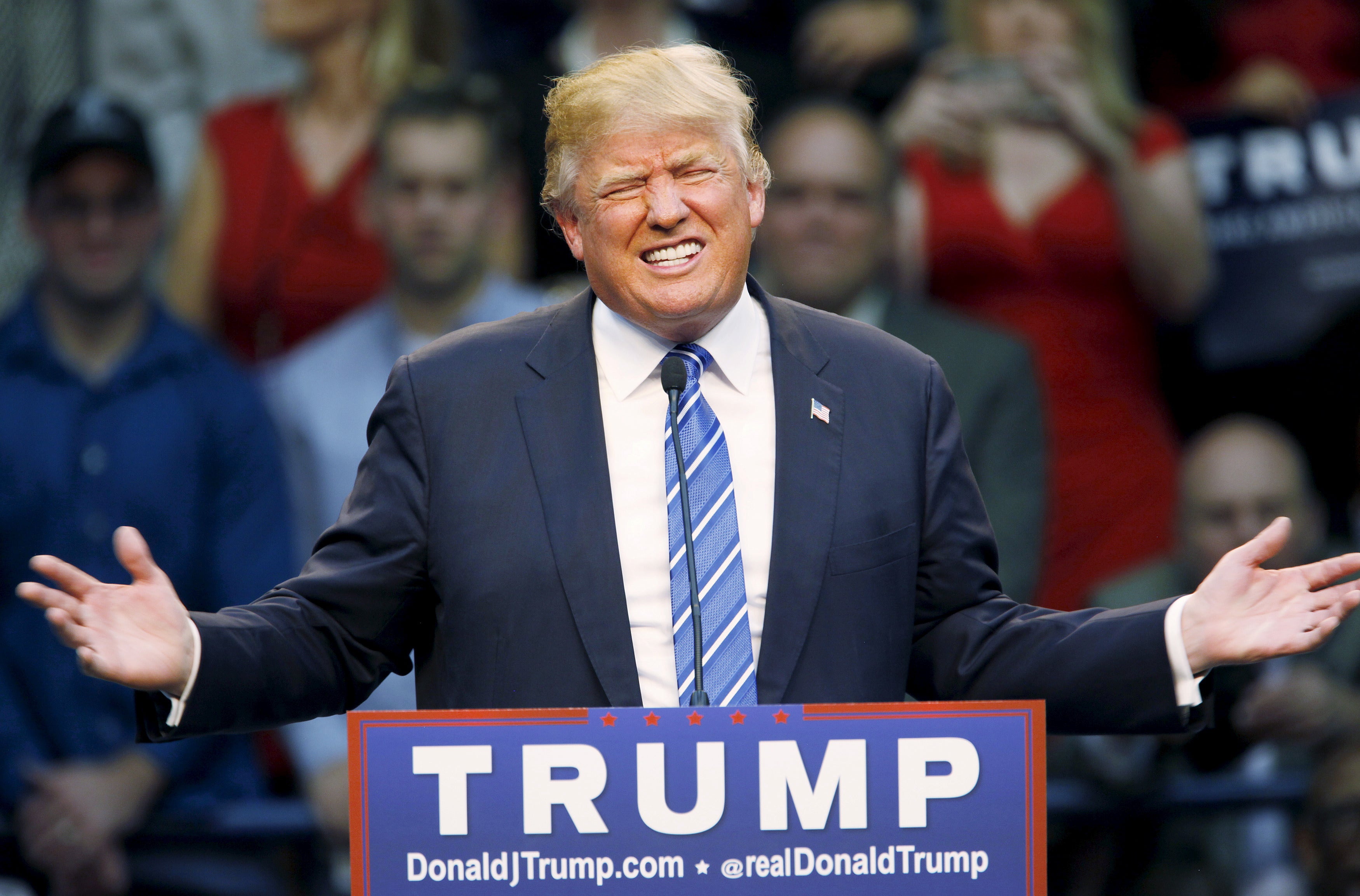 Doctor says Trump would be "healthiest individual ever elected" to presidency
GOP presidential frontrunner Donald Trump released his medical record on Monday, which he said shows he is in "excellent health."
"Over the past 39 years, I am pleased to report that Mr. Trump has had no significant medical problems," Dr. Harold N. Bornstein of Lenox Hill Hospital in Manhattan wrote in a memo provided by Trump's campaign. "If elected, Mr. Trump, I can state unequivocally, will be the healthiest individual ever elected to the presidency."
Trump, 69, recently underwent a medical exam that Dr. Bornstein said showed "only positive results," which included a blood pressure reading of 110/65 that the doctor described as "astonishingly excellent."
The doctor, who has been Trump's personal physician since 1980, also said Trump has lost at least 15 pounds over the last year, takes 81 milligrams of aspirin daily and a low dose of statin.
"Mr. Trump has suffered no form of cancer, has never had a hip, knee or shoulder replacement or any other orthopedic surgery," said Dr. Bornstein, who added Trump has "no history of ever using alcohol or tobacco products."
CBS Evening News chief medical correspondent Dr. Jonathan LaPook says the record Trump's campaign released does leave some questions unanswered.
LaPook, for example, wonders whether Trump has ever had any medical problems despite not having any "significant problems."
"Did Mr. Trump intentionally lose the 15 pounds because he was overweight? If so, is he now considered at an ideal weight? And why is Mr. Trump taking both low dose aspirin and a low dose of a statin; is he at increased risk for cardiovascular disease, cancer, or any other medical problem?" LaPook said.
In a statement, Trump said he is "fortunate to have been blessed with great genes."
He initially tweeted the record, but accidentally said Dr. Jacob Bornstein, Harold's father, wrote the medical record.
An obituary, however, published by The New York Times says Dr. Jacob Bornstein died at the age of 93 in February 2010. He later corrected the post on social media, saying it was written by Dr. Harold Bornstein.
His released medical record, however, doesn't even come close to the details sitting presidents have to provide. In 2007, for example, then-President George W. Bush released his record, which went as far as identifying 5 polyps removed from his colon, detailing his seasonal allergies and revealing he was treated for Lyme disease.
Eight years before Bush became president, he ran the Houston Marathon at the age of 46. His time was 3:44:52.
Thanks for reading CBS NEWS.
Create your free account or log in
for more features.