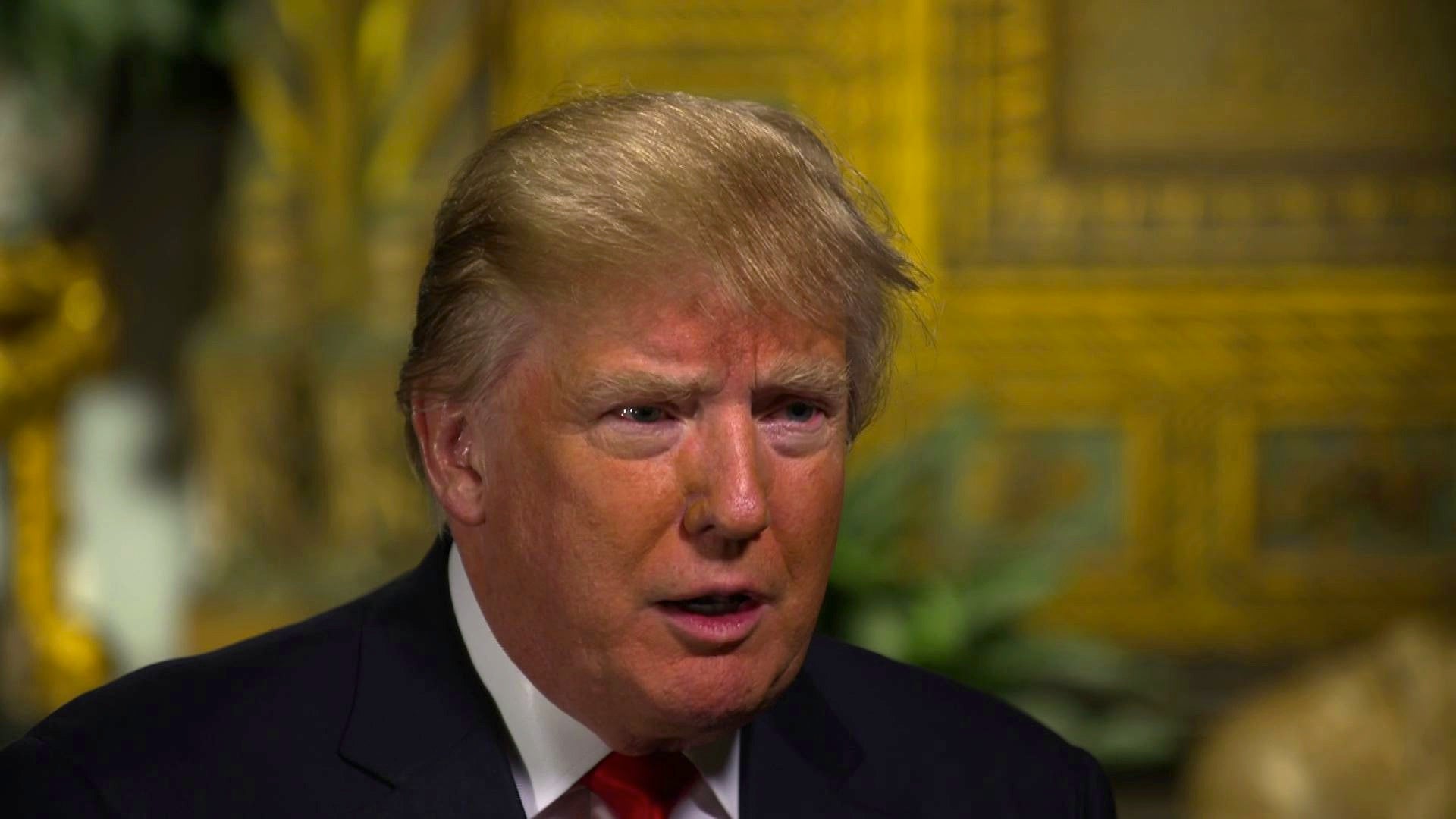 Trump slams possible Obama executive action on guns
Not long after President Obama announced that he was considering taking executive action to tighten gun control laws, Donald Trump decried the idea, saying he didn't like the possibility of altering the Second Amendment.
"I don't like it," Trump told "Face the Nation" moderator John Dickerson in an interview to air Sunday on CBS. "I don't like anything having to do with changing our Second Amendment. We have plenty of rules and regulations."
The president, who renewed his push for gun control legislation after last month's deadly attack in San Bernardino, California, plans to meet with Attorney General Loretta Lynch on Monday to discuss options for strengthening firearm regulations.
One course of action the White House is considering is the expansion of background checks for firearms procured at gun shows -- currently not a requirement because such sales often involve individuals that are unlicensed firearm sellers.
But Trump pushed back against that option, saying that there are numerous other routes the administration can take to prevent mass shootings.
"There's plenty of things that they can do right now that are already there," the GOP presidential hopeful said. "They don't do them."
The billionaire pointed to America's "tremendous mental health problem" as an example.
"We are closing places all over the world, all over the country they are closing -- but they are closing all over the world," he said. "Tremendous mental health problems -- nobody is doing anything about that."
"All they want to do is blame the guns, and it's not the gun that pulls the trigger, so I don't like it," Trump added. "I don't like what he is doing."
You can see more of John Dickerson's interview with Donald Trump this Sunday on "Face the Nation." Check your local listings for airtimes.
Thanks for reading CBS NEWS.
Create your free account or log in
for more features.