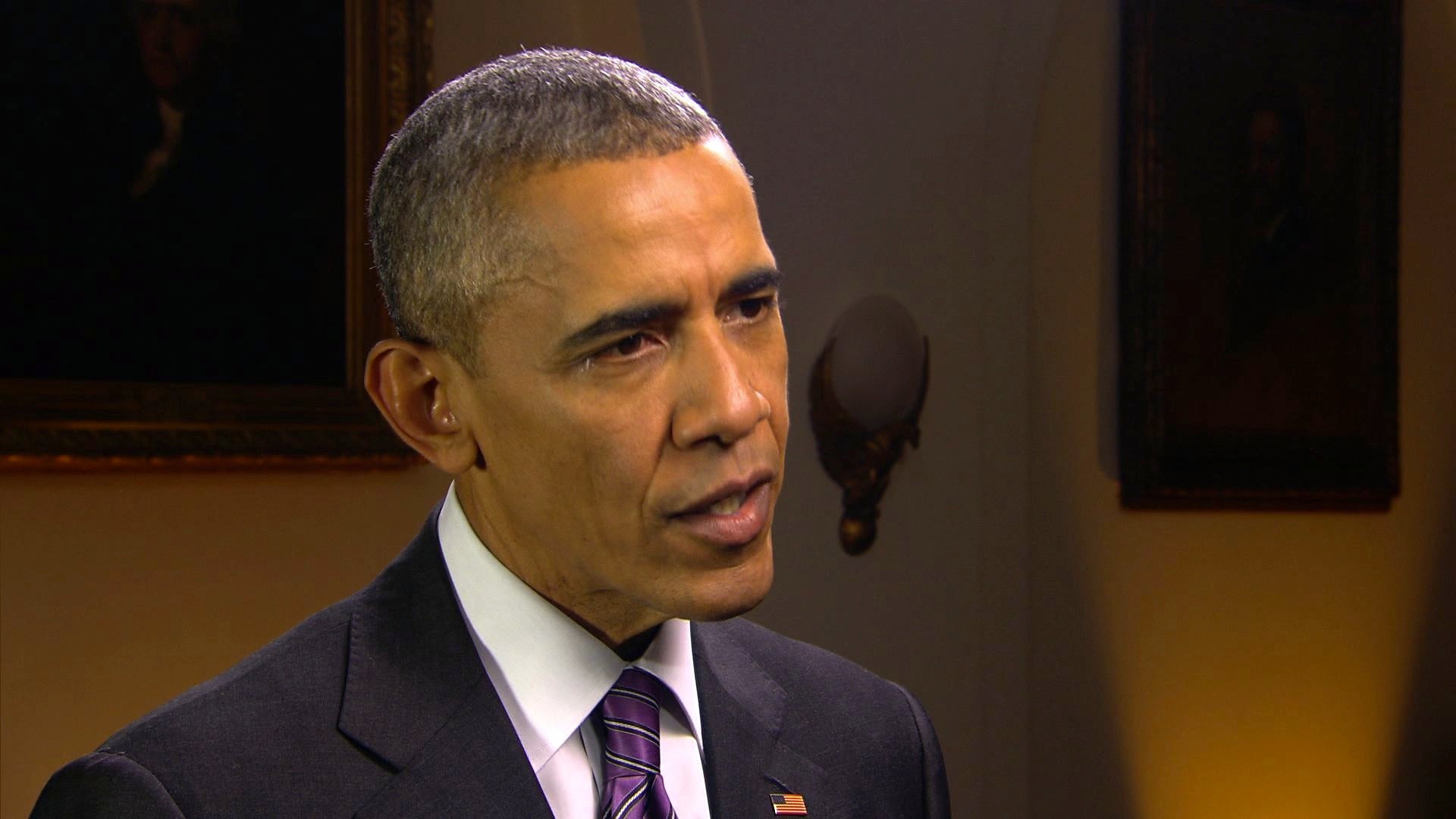 Obama responds to San Bernardino shooting
In the wake of the mass shooting Wednesday in San Bernardino, California, President Obama forcefully condemned the "pattern" of mass shootings in the United States -- a pattern that doesn't exist in the rest of the world.
"We don't know that much yet" about the circumstances in San Bernardino, Mr. Obama said in an exclusive interview Wednesday afternoon with CBS News' Norah O'Donnell, shortly after the incident occurred.
"The one thing we do know is that we have a pattern now of mass shootings in this country that has no parallel anywhere else in the world," the president said. "We should never that think this is something that just happens in the ordinary course of events because it doesn't happen with the same frequency in other countries."
Mr. Obama called on lawmakers to come together "on a bipartisan basis" to make Americans safer.
"There are some steps we could take, not to eliminate every one of these mass shootings, but to improve the odds that they don't happen as frequently," he said. That includes "common sense gun safety laws" and "stronger background checks," as well as making use of the no-fly list, he said.
"For those who are concerned about terrorism, some may be aware of the fact that we have a no-fly list where people can't get on planes," Mr. Obama said, "but those same people who we don't allow to fly could go into a store right now in the United States and buy a firearm, and there's nothing we can do to stop them. That's a law that needs to be changed."
Several 2016 candidates and members of Congress commented on the mass shooting Wednesday. Before lighting the Capitol Christmas tree in Washington, House Speaker Paul Ryan, R-Wisconsin, called for a moment of silence.
"I just want to say that we are all thinking about the current and ongoing tragedy in California today," he said. "Please keep the victims and the families in your prayers right now."
San Bernardino Police told CBS News the shooting took place at the Inland Regional Center. The Center provides social services for those with developmental disabilities. The FBI is on the ground offering assistance to local officials as they need it, the president said.
"Obviously, our hearts go out to the victims and the families," he said.
Thanks for reading CBS NEWS.
Create your free account or log in
for more features.