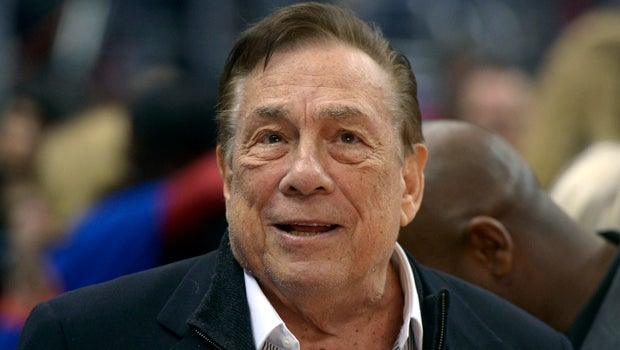 Donald Sterling could face big tax bill if Clippers are sold
Los Angeles Clippers owner Donald Sterling, who this week was banned for life by the NBA for racist remarks the league said he made in a recorded conversation, might face a huge tax bill if he is forced to sell the team.

According to published reports, NBA Commissioner Adam Silver is trying to force Sterling to sell the Clippers, which Sterling acquired in 1981 for $12.5 million. The team is now worth about $1 billion, which means Sterling, and possibly his heirs, may face a significant tax payment on the capital gains involved in a sale. Slate writer Jordan Weissman figures that if the 80-year-old Sterling earned a $700 million profit on the deal, he would need to pay $233 million in taxes based on the 20 percent capital gains tax for high earners and California's 13.3 percent state income tax rate.
Sterling's exact potential tax burden is difficult to calculate since it depends on his estate planning, among other things. There are also estate taxes to consider for his heirs.

More clear is that Sterling would reap a rich reward for selling the Clippers, which until recently had long been regarded as one of the NBA's worst teams. Parties rumored to be interested in buying the
franchise include Oprah Winfrey, technology titan Larry Ellison, media mogul David Geffen and boxer Floyd Mayweather Jr.


"There used to be a saying that the way to become a millionaire is to start out a billionaire and then buy a sports franchise," said Victor Matheson, a professor at the College of the Holy Cross, by email. "Sports are much more lucrative nowadays, with owners receiving huge public subsidies and benefiting from a growth in revenues thanks to income growth in the economy, particularly among the well-heeled. That being said, it remains fiercely competitive industry."

Vanderbilt University economist John Vrooman adds that the major North American professional sports leagues are cash cows, noting that ownership is "risk free... because of the market power [they] have over fans, media outlets and players."
For instance, the Clippers' TV rights contract expires in 2016 and will attract at least three bidders, including SportsNet LA, which is owned by the Los Angeles Dodgers; Time Warner Cable ( TWC), which Comcast (CMCSA) and Fox Sports West, owned by 21st Century Fox. According to Vrooman, the Clippers could get about half the $180 million the more successful Los Angeles Lakers get from their broadcast partners.

Another problem for the Clippers is the fact that they play in the Staples Center, which is controlled by AEG, which owns stakes in the Lakers and the Los Angels Kings hockey team. The Clippers do have options, including a possible move to Seattle, which lost its NBA team the SuperSonics to Oklahoma City in 2008.

"If the unfavorable Staples center deal becomes a problem, the Clippers could be bought and relocated to Seattle, where a new arena deal would also increase the value of the franchise by 25 to 30 percent," Vrooman wrote in an email.

Ironically, Sterling's ineptitude as an owner may attract more potential buyers, given that he saw the value of his investment soar 75-fold over a period of three decades, Vrooman said.
Thanks for reading CBS NEWS.
Create your free account or log in
for more features.