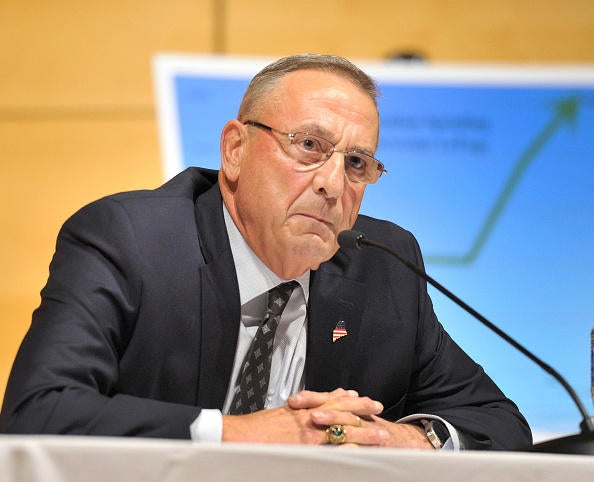 Discord over education funding threatens to shut down Maine government
Last November, in addition to casting their votes for president, Maine voters considered a question proposing a three-percent surtax on income above $200,000. The revenue from this surtax would be earmarked specifically for supporting public education in the state. Maine voted yes on the question.
However, in the state legislature, opposition to the surtax has left the Maine state budget in limbo, in standoff over the surtax. The Maine constitution allows for debate over ballot measures, and such a practice is not unheard of.
If the legislature fails to come to an agreement on its budget before June 30 -- the end of Maine's fiscal year -- the state government will be forced to shut down. On June 21, the legislature voted to extend its session by five days to continue negotiating.
Without the funding provided by the surtax, Maine would have to find another way to pay for education. It is unclear where such money would come from.
Education funding has long been an issue in the state. In 2003, Maine voters passed a referendum which required that the state provide 55 percent of operating costs for public education, but state lawmakers never appropriated the money.
"Way back in 2003 was the first time a referendum came forward. The people voted and passed it but we never did get to it," says Senate Democratic Leader Troy Jackson. "It's a long time frustration for the people in the state of Maine that education wasn't fully funded."
The 2016 measure passed with a small but present margin, 50.4 percent in favor and 49.6 percent opposed.
But Republicans in the legislature, and even the state's governor, show no indication they'll honor the outcome of the referendum.
Maine Gov. Paul LePage, a Republican, said in April he'd start a campaign to convince voters that the measure was not in the best interest of the state, arguing the funds would be better used elsewhere.
Since the election, Republicans and Democrats in the state have been unable to move beyond their stalemate. Both parties have expressed concerns over how the other side is confronting the budget crisis.
Maine Senate President Michael Thibodeau, a Republican, was unavailable for comment. However, in an editorial published in May, he wrote "It is clear that Maine voters want the state to spend more resources on education, but I refuse to believe that in doing so they wanted to punish Maine's small businesses and discourage investment in our state."
"Republicans have been flat out they won't support a budget with that 3 percent in it," Jackson said. "They just expect we're going to roll over and say, 'To hell with the people.'"
House Speaker Sara Gideon, a Democrat, assembled a six-member committee to try to bring the parties together. LePage joined the negotiations last week, but after a meeting on Tuesday, little progress had been made. Asked where things stood, Gideon replied "The same."
Still, some progress appears to have been made. On Thursday, Maine House Minority Leader Ken Fredette, a Republican, said Republicans would offer $125 million to fund education, a step toward avoiding a shutdown.
At the close of the legislative session, on July 1, Maine faces two possibilities: an agreement on a budget including some form of education funding or a shutdown. The only prior shutdown in the state occurred in 1991 and lasted for sixteen days. Only time will tell if this summer has a sequel in store.
Thanks for reading CBS NEWS.
Create your free account or log in
for more features.