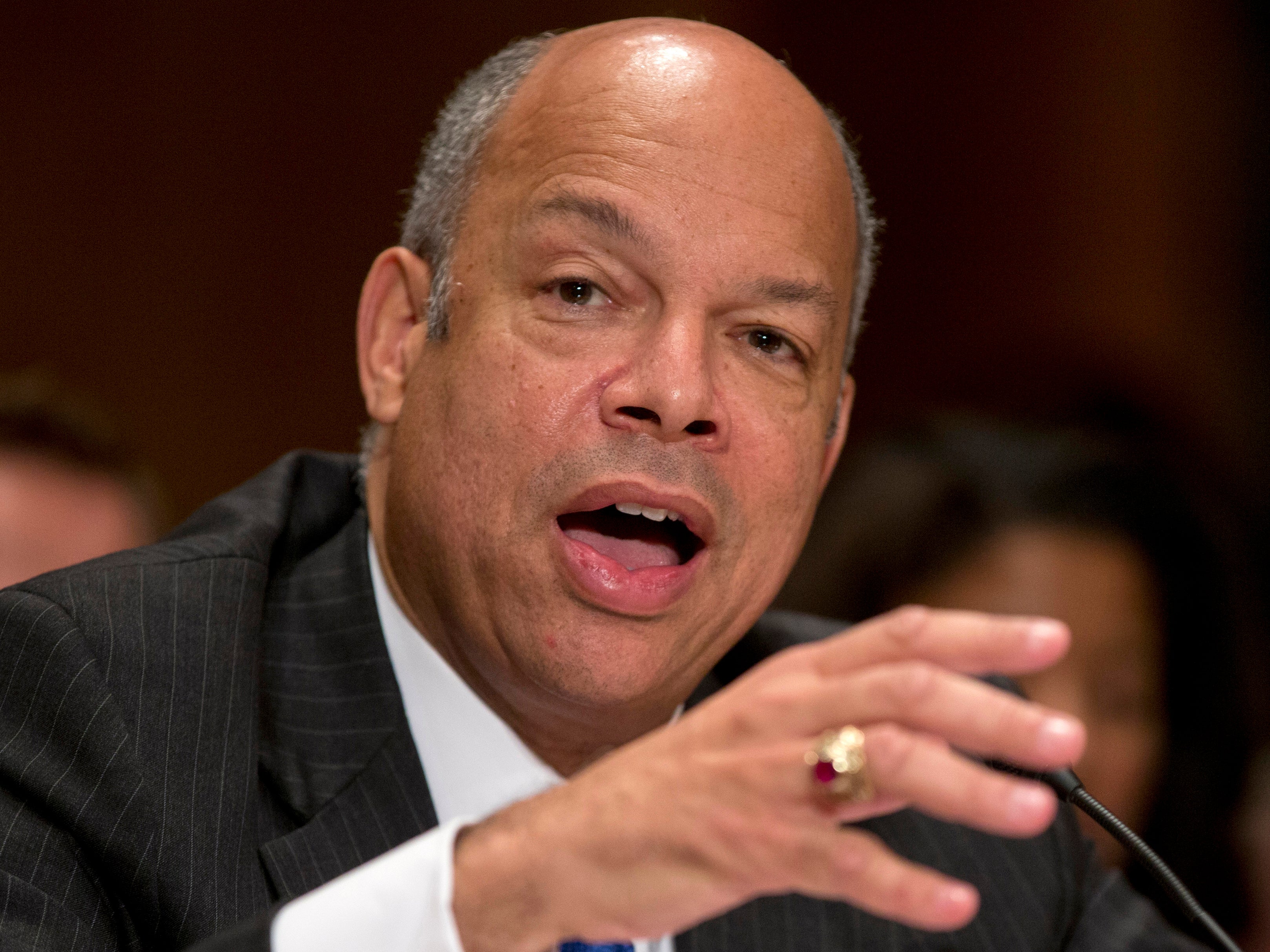 DHS may limit deportations of illegal immigrants
WASHINGTON

Homeland Security Secretary Jeh Johnson is considering limiting deportations of immigrants living in the U.S. illegally but without serious criminal records, according to the Associated Press. On President Obama's orders, Johnson is conducting a politically charged review of U.S. deportation policy.

The potential change could shield tens of thousands of immigrants now removed each year solely because of repeated immigration violations, such as re-entering the country after being deported. The change would fall short of deportation curbs demanded by activists frustrated by congressional inaction on immigration legislation.

The possible move was confirmed by two people with knowledge of Johnson's review: John Sandweg, formerly acting director of U.S. Immigration and Customs Enforcement, and an immigration advocate who has discussed the review with administration officials but spoke on condition of anonymity because the discussions were confidential.

The review of the nation's deportation policies is occurring at a time when President Obama has come under increasing fire from immigration advocacy groups to unilaterally halt the pace of removals. Still, he insists there is little that he can do without a legislative fix from Congress.

The comprehensive overhaul passed by the Senate last year has stalled in Congress and the House has refused to take up any immigration-related legislation, arguing the president cannot be trusted to enforce the law.

Faith leaders who met with the president last weeks said it was unlikely the president would order his administration to take action before the August recess. Meanwhile, those leaders and several House Democrats are making a last-ditch push to get more Republican lawmakers to work on updating the nation's immigration laws.
Thanks for reading CBS NEWS.
Create your free account or log in
for more features.