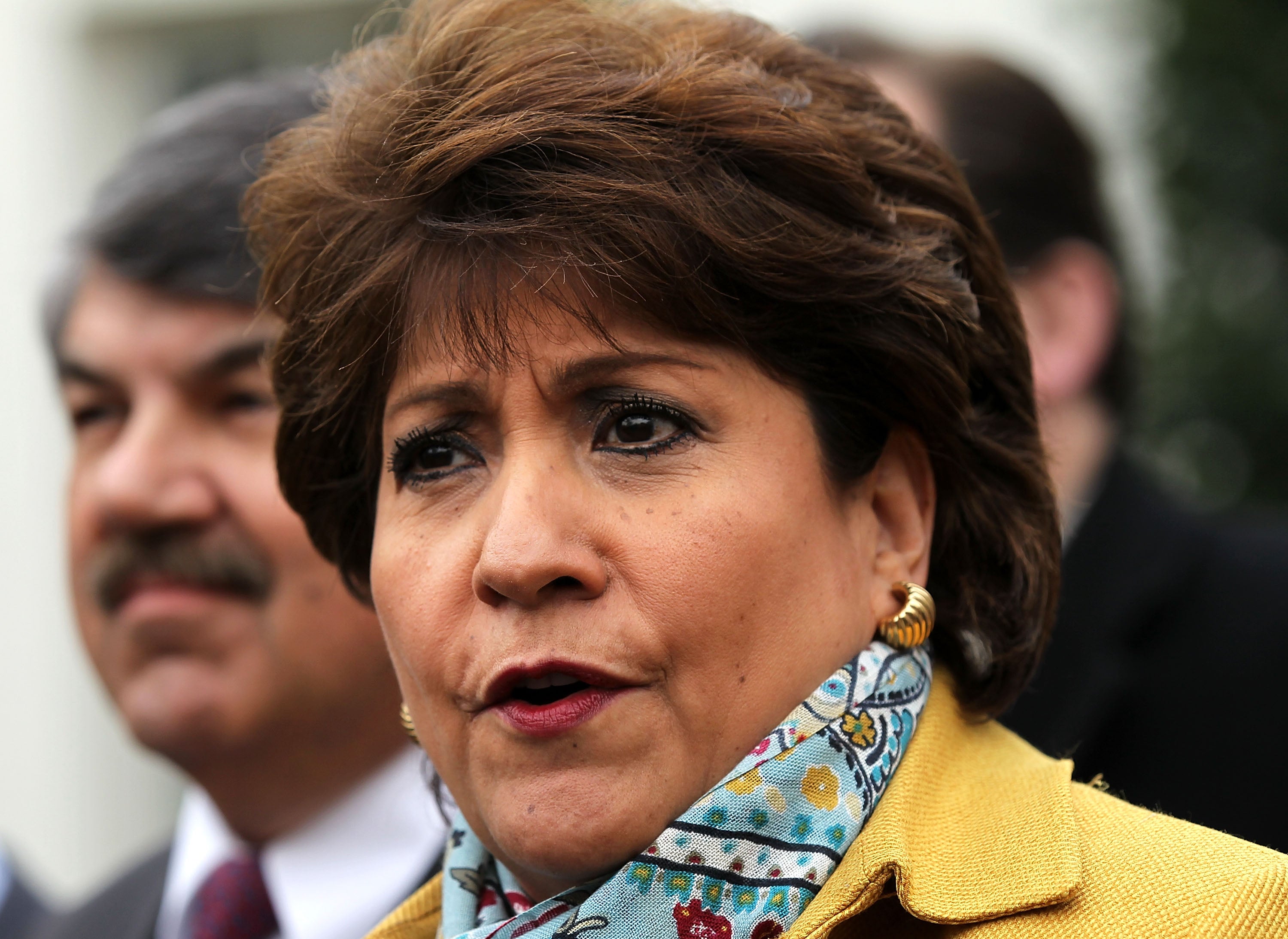 Obama is "deporter-in-chief," says prominent Latino group
A prominent Hispanic civil rights and advocacy group is preparing to condemn President Obama as the nation's "deporter-in-chief" and shame him for not taking unilateral action on immigration.
Though advocates have been pressuring the president for months to use his executive authority to stop deportations, the president has repeatedly insisted that he does not have that power and must await a congressional solution. When National Council of La Raza (NCLR) president Janet Murguia speaks out against the president at the group's annual Capital Awards dinner Tuesday night, it will represent a break with an organization that has been one of the president's staunchest advocates. The director of his Domestic Policy Council, Cecelia Munoz, served as NCLR's Senior Vice President for the Office of Research, Advocacy, and Legislation before joining the administration.
"We respectfully disagree with the president on his ability to stop unnecessary deportations. He can stop tearing families apart. He can stop throwing communities and businesses into chaos. He can stop turning a blind eye to the harm being done. He does have the power to stop this. Failure to act will be shameful legacy for this his presidency," Murguia will say, according to a copy of her remarks provided to CBS News. Her intentions were first reported by Politico.
Pressure on the president has grown in recent months as congressional action looks increasingly unlikely due to Republican opposition. The House Republicans released a long-awaited set of immigration reform principles in January, just a week later House Speaker John Boehner, R-Ohio, said they would not work on the issue unless the president could be trusted to enforce existing law.
To many Latino advocacy groups, this notion is ridiculous. They note that Mr. Obama's administration has deported record numbers of immigrants in recent years. Immigration and Customs Enforcement (ICE) announced that in 2013, they deported 368,644 people, the majority of whom were apprehended while or shortly after attempting to illegally enter the United States. That's a 10-percent drop from 2011, when 410,000 were deported.
Murguia and others will continue to press Congress to offer legislative deportation relief, but Mr. Obama will no longer be as insulated from criticism, especially after several public exhortations for Congress to pass a comprehensive immigration reform package this year.
Still, the president shows no signs of going back on his assertions that he does not have the power to unilaterally halt deportations. When young undocumented student heckled him during a speech on immigration earlier last year, he said, "I respect the passion of these young people because they feel deeply about the concerns for their families...If in fact I could solve all these problems without passing laws in Congress, then I would do so. But we're also a nation of laws -- that's part of our tradition -- and so the easy way out is to try to yell and pretend like I can do something by violating our laws."
Thanks for reading CBS NEWS.
Create your free account or log in
for more features.