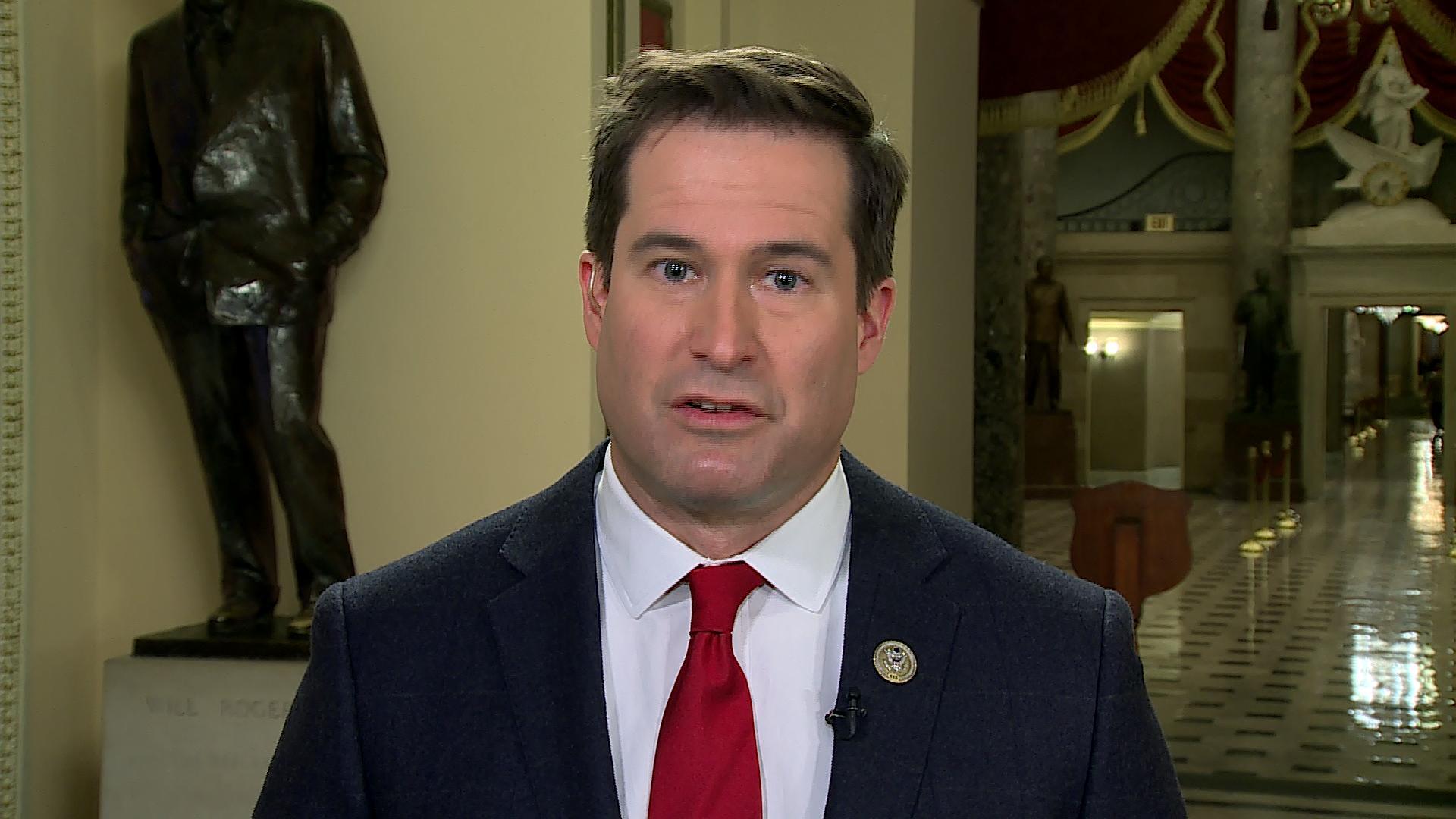 At least 2 Democrats boycott moment of silence for Las Vegas shooting
At least two Democrats refused to participate in Monday night's moment of silence on the House floor, honoring the shooting victims in Las Vegas.
Massachusetts Rep. Katherine Clark could be seen walking off the floor just after Speaker Paul Ryan called for the moment of silence, a few minutes before 7 p.m. ET. Massachusetts Rep. Seth Moulton also declined to participate, tweeting that he would not take part. He called the moment of silence "an excuse for inaction."
Moulton, an Iraq War veteran and potential contender for the 2020 Democratic presidential nomination, tweeted Monday that he would "NOT be joining my colleagues in a moment of silence on the House floor that just becomes an excuse for inaction." He likewise did not partake in a moment of silence after the June 2016 mass shooting at the Pulse Nightclub in Orlando.
At the time, the Pulse Nightclub attack was the deadliest mass shooting in American history, but that record was surpassed on Sunday after Stephen Paddock killed at least 58 people at an outdoor concert in Las Vegas. In the aftermath of the shooting, numerous Democratic lawmakers called for stricter gun control laws, although the GOP-controlled Congress is unlikely to pass any new legislation regulating firearms.
After the Pulse Nightclub shooting, Connecticut Democratic Rep. Jim Himes was the first Congressman to announce that he would not partake in a moment of silence for the victims.
"I just thought at some point, [a moment of silence] is perfectly emblematic of Congress' complete negligence on doing a bunch of things that we should do to try to reduce the bloody mayhem that happens in this country as a result of it being awash in guns," Himes told NPR at the time.
CBS News' Catherine Reynolds contributed to this report.
Thanks for reading CBS NEWS.
Create your free account or log in
for more features.