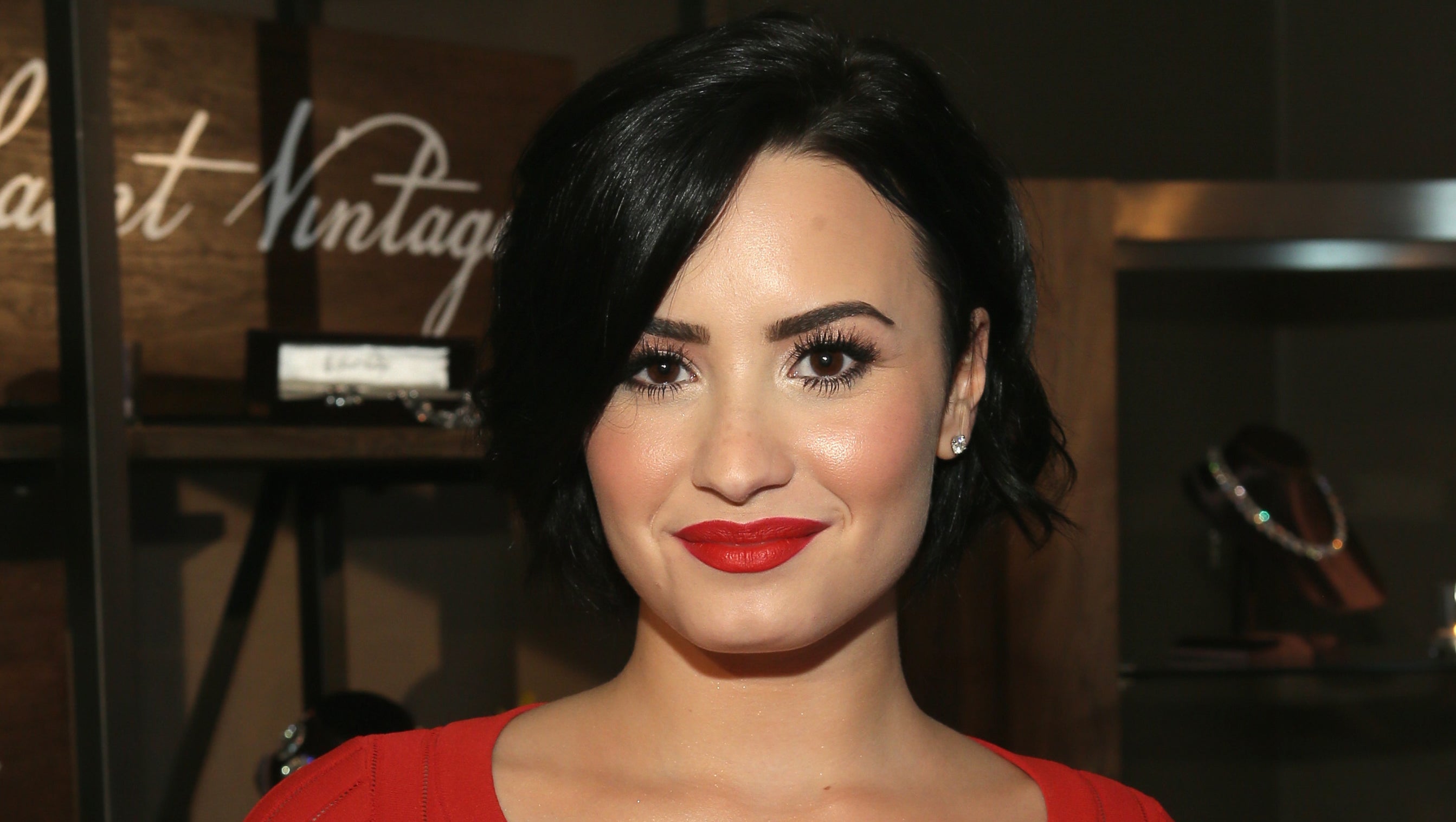 Demi Lovato speaks out on mental health issues
Pop star Demi Lovato is speaking out about her struggles with mental health issues, and encouraging others to do the same.
Five years ago, the singer-songwriter checked herself into rehab after an incident where she was accused of punching a back-up dancer while on tour with the Jonas Brothers. The then-18-year-old underwent therapy for eating disorders, depression and cutting and was diagnosed with bipolar disorder.
"Getting a diagnosis was kind of a relief. It helped me start to make sense of the harmful things I was doing to cope with what I was experiencing," Lovato writes on bphope.com, an online community to raise awareness about bipolar disorder.
This week she announced a joint campaign with five mental-health advocacy organizations called Be Vocal: Speak Up for Mental Health to encourage people living with mental health issues to advocate for themselves and advance mental health support in America.
"In the United States mental health isn't taken as seriously as physical health care so I'm making it a point to try and change that, in whatever I can do," Lovato told News.com.au in an interview.
Along with encouraging individuals to speak up about their condition, the campaign is also urging patients to work with elected officials and community leaders to advance mental health care in America.
Bipolar disorder is a brain disorder that causes rapid, uncontrollable shifts in mood, energy and activity levels. Symptoms may be severe and can result in self-destructive behavior and damaged relationships at work, school and home.
One in four adults experiences some type of mental illness in a given year. Yet, nearly "60 percent of adults and almost one-half of youth ages 8 to 15 with a mental illness received no mental health services in the previous year," according to the National Alliance of Mental Health.
Lovato joins other celebrities who have opened up about their struggles with mental illness in the hopes of making it less stigmatized in America.
In 2013 Catherine Zeta-Jones entered a mental health facility to seek treatment for bipolar disorder. Creed frontman Scott Stapp entered rehab last fall and is currently taking medication for bipolar disorder and participates in a 12-step program to deal with his drug and alcohol abuse. This past January, Glenn Close opened up about her family's troubled past on "CBS This Morning." The award-winning actress and her sister Jessie also launched a campaign to raise mental health awareness campaign.
Lovato celebrated three years of sobriety this past March and is continuing treatment for her condition. She says she hopes to continue to be a role model to kids and adults in America and around the world.
Thanks for reading CBS NEWS.
Create your free account or log in
for more features.