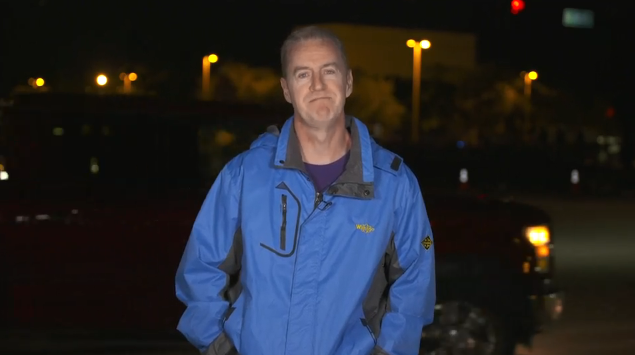 "Columbine" author Dave Cullen inspired by student rallies for gun reform
Dave Cullen, prominent author of "Columbine" and a Vanity Fair piece published Wednesday, said he felt empowered and amazed to see the students who took part in the rallies Wednesday for gun reform. Cullen was at the scene in Florida and laid out his first-person account in his article and during an interview Wednesday evening on CBSN.
Wednesday marked exactly one month since the deadly school shooting at Marjory Stoneman Douglas High School in Parkland, Florida. Students across the country observed the day by standing up and walking out of classrooms urging gun reform and protesting Congress in what they consider inadequate responses to gun violence in schools and neighborhoods.
Cullen told CBSN that some middle school students down the street from Stoneman Douglas decided the 17 minutes wasn't enough and took action.
"Some of those kids made a run for it -- more followed -- and a wave of a 1,000 kids came down the street," he said. "Just as the Douglas kids were going back in, they saw this huge mass of basically their brothers and sisters were kind of broken out of their schools and did it too."
Cullen said that once the high schoolers saw the younger kids do it, they left the school and marched down the street for nearly two miles to the park where the memorial is located and held a big rally.
"It was kind of a spectacular day," Cullen said, "And they felt really incredibly invigorated."
One of the scenes during Wednesday's walk out was memorable for Cullen as he described a little girl asking him if she could speak during the rally.
"I was standing next to the rabbi giving the invocation and the little girl said something like, 'Excuse me sir, what if I want to speak?'" Cullen said. "She actually thought I was in charge or something ... so I pointed her over to the woman in charge and about two minutes later the [girl] was speaking and she really wow'd the crowd. She said, 'It really hurts to see my friends crying and to see all this carnage ... let's make some change with guns!'"
Another moment that stuck in Cullen's mind were teens in Army uniforms part of the Junior ROTC program urging the removal of assault rifles and get gun control.
Cullen explained that the organizer of Wednesday's rally was a junior at Stoneman Douglas and had to quickly revise her initial plans when students went to a different park than was originally picked out. Cullen identified the student as Susana Matta Valdivieso in his piece for Vanity Fair.
"She redirected her whole rally to a different location on the fly ... it's really amazing how nimble these kids are and they can organize, bring different schools and different protests together at once like we've never seen before. They really have a power that I've never witnessed before."
Cullen added: "The word empowering is maybe a little overused ... but it really has been empowering ... I'm talking to 11 and 12-year-old kids and I think they've gotten the message that you don't have to wait for your parents to tell you what to do or your teacher tells you what to do ... when you know it's the right thing and something ought to be happening ... just do it. They're just taking control of their lives and just doing it. It's kind of amazing to see."
Cullen, who spent 10 years researching the Colorado school massacre for his book, told "CBS This Morning" in 2012 that oftentimes in a rush to understand a mass shooter, the media and the public often misunderstand the killers.
"After Columbine, three days later, we had it figured out. We, the media, public, everyone understand key things. ...We knew that they were outcast, loner goths from the trench coat mafia who had been brutally bullied by jocks and were doing this as a revenge act to get back at the jocks for doing it," Cullen said. "Everything I just said is wrong. Not one single element of that is true. Definitely wasn't about targeting anyone. There were bombs trying to kill everyone. They were not loners or outcasts. They weren't at the top of the food chain, but they had quite a few friends and they had a very active social life. You look at their (schedule). It's -- they're completely full. So all these things were wrong."
However, the original, incorrect narrative has lived on.
"We're going to cover this nonstop for a week or two or something," he said. "We all know how this goes. And then we go away and something else becomes the story. That closing point whatever it is, whatever ideas we left the public with, they are with us forever."
---
Watch more of Dave Cullen's interview with CBSN in the video player at the very top of this page.
Thanks for reading CBS NEWS.
Create your free account or log in
for more features.