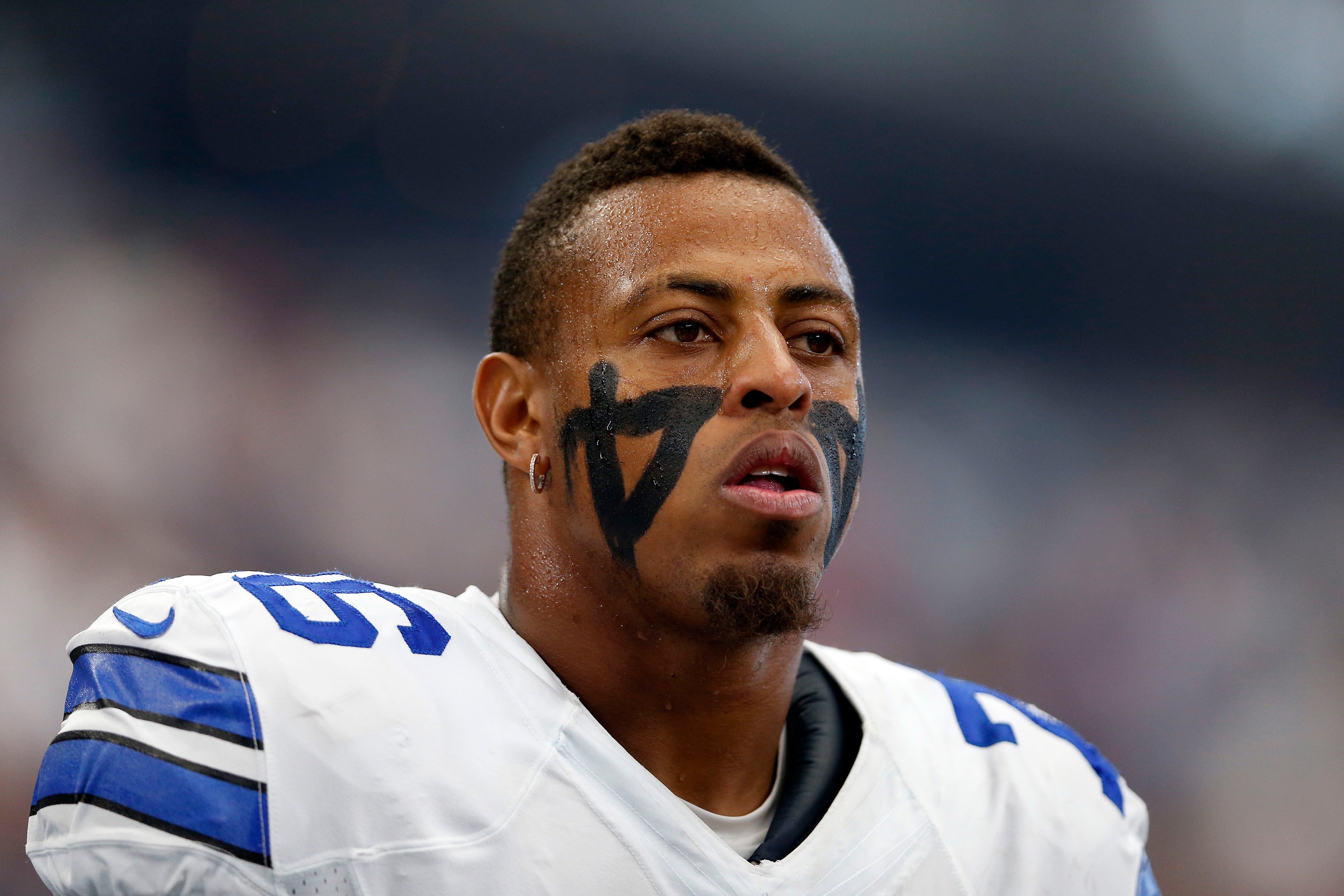 Cowboys' Greg Hardy losing support after graphic photos surface
Greg Hardy is one of the NFL's most elite pass rushers, but he is now losing even some of his most ardent supporters.
The Dallas Cowboy star defensive end was arrested last year for assaulting his then-girlfriend. Nearly 50 photographs of the woman's injuries have surfaced online and people are now questioning why he is still allowed to wear an NFL uniform, reports CBS News correspondent Jan Crawford.
The May 2014 attack left Nicole Holder with bruises all over her body.
She told police Hardy threw her against a bathroom wall, dragged her by her hair onto a futon covered with guns and also tried to strangle her.
The graphic photos were published Friday by the sports website Deadspin.
"I'm seeing someone who had just gotten the hell beaten out of her," described staff writer Kyle Wagner. "She worried that no matter what she said, nothing would happen to him. And it turns out that she was mostly right."
The 27-year-old athlete signed an $11.3 million contract with the Cowboys after being cut by the Carolina Panthers. He was back on the field Sunday night for the Cowboys' 33-27 loss to the Philadelphia Eagles.
But prior to the start of the game, Hardy's defenders were scarce.
"The photos only provide more graphic proof of what we already knew -- Greg Hardy is a bad guy who happens to be a good football player," Bob Costas said on "NBC Sunday Night Football."
"If you're going to give a guy a second chance, they better express remorse, and right now, I have not seen that from Greg Hardy," said Tony Gonzalez on "NFL Today."
Ray Rice, who knocked his then-fiancé unconscious in a casino elevator, also weighed in.
"It really shouldn't take photos, you know, or anything to understand the severity of domestic violence that happens every eight seconds as we speak," Rice said.
Even ESPN host Stephen A. Smith, who has stood up for Hardy in the past, had enough.
"When I saw those pictures for the first time Friday, I said, 'My God, why is this guy in the NFL?'" Smith said.
On Saturday Hardy tweeted: "I express my regret 4 what happened in past... but mostly I am Grateful 4 the opportunity to play in NFL."
The NFL, which had access to the photos and other evidence in the case, suspended Hardy for 10 games in April. It was later reduced to four games by an arbitrator.
Last July, Hardy was convicted of assault by a North Carolina judge, but the case fell apart on appeal because Holder stopped cooperating with prosecutors. They believe she received a civil settlement from Hardy.
The charges have now been expunged from Hardy's record.
"So, no, justice wasn't done. He seems to have bought his way out. That's what the evidence would suggest," Wagner said.
Cowboys owner Jerry Jones said he does not condone domestic violence, and had not seen the photos before they were published.
But he also stood by Hardy, saying, "We have given Greg a second chance. He is a member of our team and someone who is grateful for the opportunity he has been given to move forward with his life and career."
Thanks for reading CBS NEWS.
Create your free account or log in
for more features.