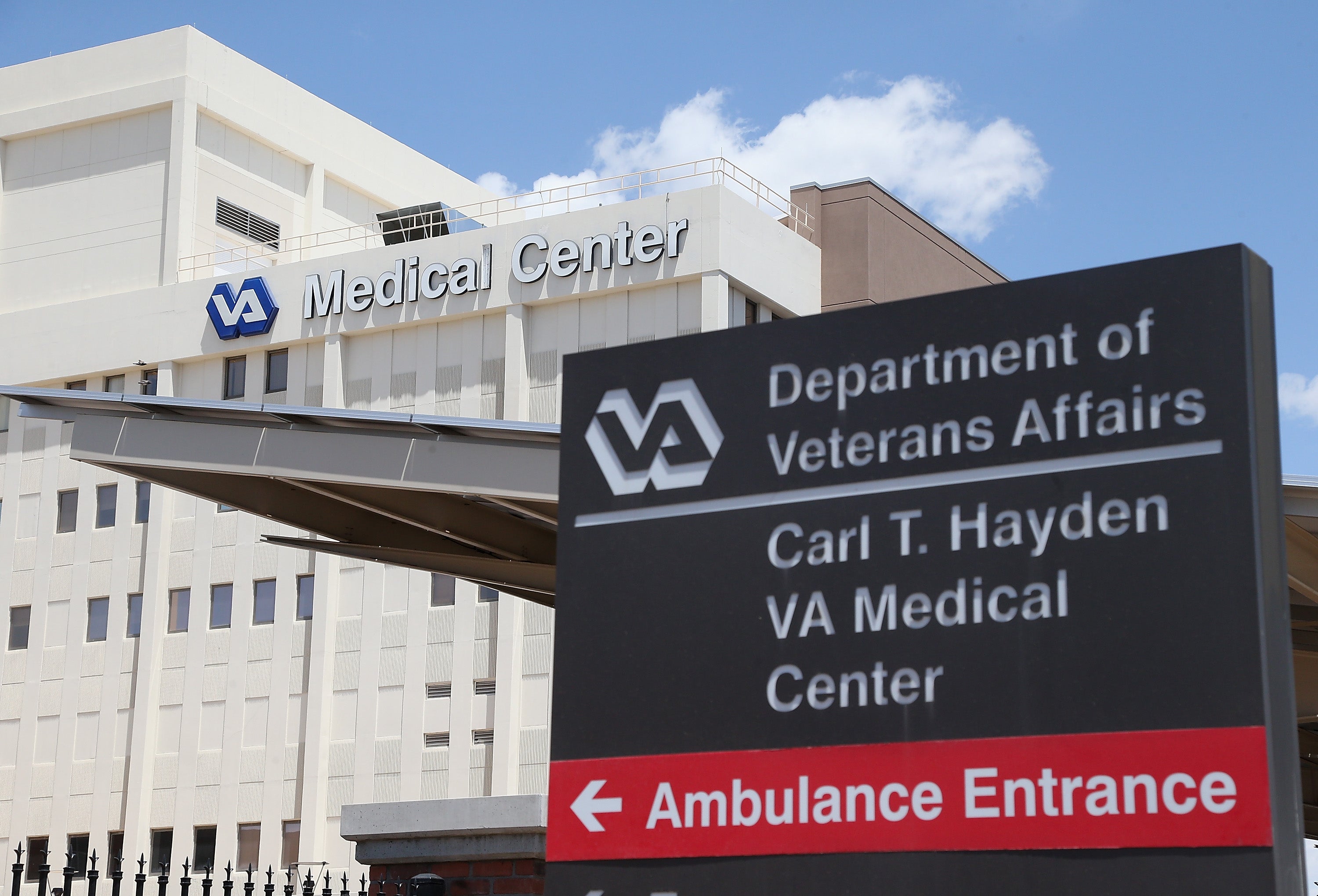 Private hospitals could relieve VA health-care woes, John McCain says
Sen. John McCain, R-Ariz., turned up the heat on the administration over the Veterans Affairs health-care scandal on Saturday, writing in an op-ed that President Obama was "nowhere to be seen" as accusations of misconduct at VA hospitals mounted in recent months.
He also pitched a bill that would allow veterans to seek care at private facilities outside the VA system -- an idea that's picked up support from some unlikely quarters as the taint of scandal continues to swirl around the embattled agency.
It is "the height of shame and tragedy that on this Memorial Day the nation is seized with the unfolding scandal of the government's failure to meet its highest responsibility to veterans and wounded warriors," wrote the Arizona Republican, himself a decorated veteran of the war in Vietnam.
In his opinion piece for the Wall Street Journal, McCain recapped the recent allegations, including the charge that VA officials at several facilities falsified waiting lists to delay needed medical care for veterans, and the claim that dozens of deaths have been linked to the misconduct.
"America's veterans are losing confidence in the one government agency that exists solely to care for them," he wrote. "This is more than a government failure. It is a violation of a solemn vow."
McCain touted a bill he's shepherding through the Senate that would give VA administrators greater latitude to fire employees suspected of misconduct. The bill would also give "greater flexibility to veterans to get the care they need and deserve, when and where they want it, whether in the VA system or not," McCain wrote.
The idea of permitting veterans to seek care outside of the VA system has been gathering supporters since the scandal began intensifying earlier this month. Even House Minority Leader Nancy Pelosi, D-Calif., signaled she was open to the idea on Wednesday.
"We can't have another backlog of people waiting for permission to go to a federally qualified clinic in a region," she told reporters at her weekly press conference. "We have to think in a big way because this is a very big challenge."
"An incremental approach doesn't work when you get 2 million more veterans over the past five years," she explained. "To absorb that capacity is almost impossible."
The VA has not reacted to specific legislation that would divert some of its patients to private hospitals, but in a statement released Saturday, the agency said it has "redoubled efforts to provide quality care to Veterans and has taken steps at national and local levels to ensure timely access to care."
"Each of our facilities is either enhancing their clinic capacity to help Veterans get care sooner, or where we cannot increase capacity, increasing the care we acquire in the community through non-VA care," the statement explained. "Each of our facilities is reaching out to Veterans to coordinate the acceleration of their care.
In his op-ed on Saturday, McCain also offered a more general critique of the president's approach to the controversy.
"Unfortunately, as this scandal at the VA escalated for nearly two months, President Obama was nowhere to be seen," McCain wrote. "There were expressions of anger through presidential proxies, but nothing from the commander in chief himself. And when the president finally did speak about the crisis on Wednesday, there was only a recitation of talking points, expressions of confidence in the system, without a real sense of emotion and urgency."
On Wednesday, the president said that if the allegations "prove to be true, it is dishonorable, it is disgraceful, and I will not tolerate it, period." He did not, however, demand the resignation of VA Secretary Eric Shinseki, saying he wants to wait for the results of an internal investigation before meting out punishment.
McCain refrained from explicitly calling on Shinseki to step down, but he said the secretary "needs to carefully consider whether the best thing he can do now to help restore the nation's confidence in the agency he leads is to stand down from his post."
Thanks for reading CBS NEWS.
Create your free account or log in
for more features.