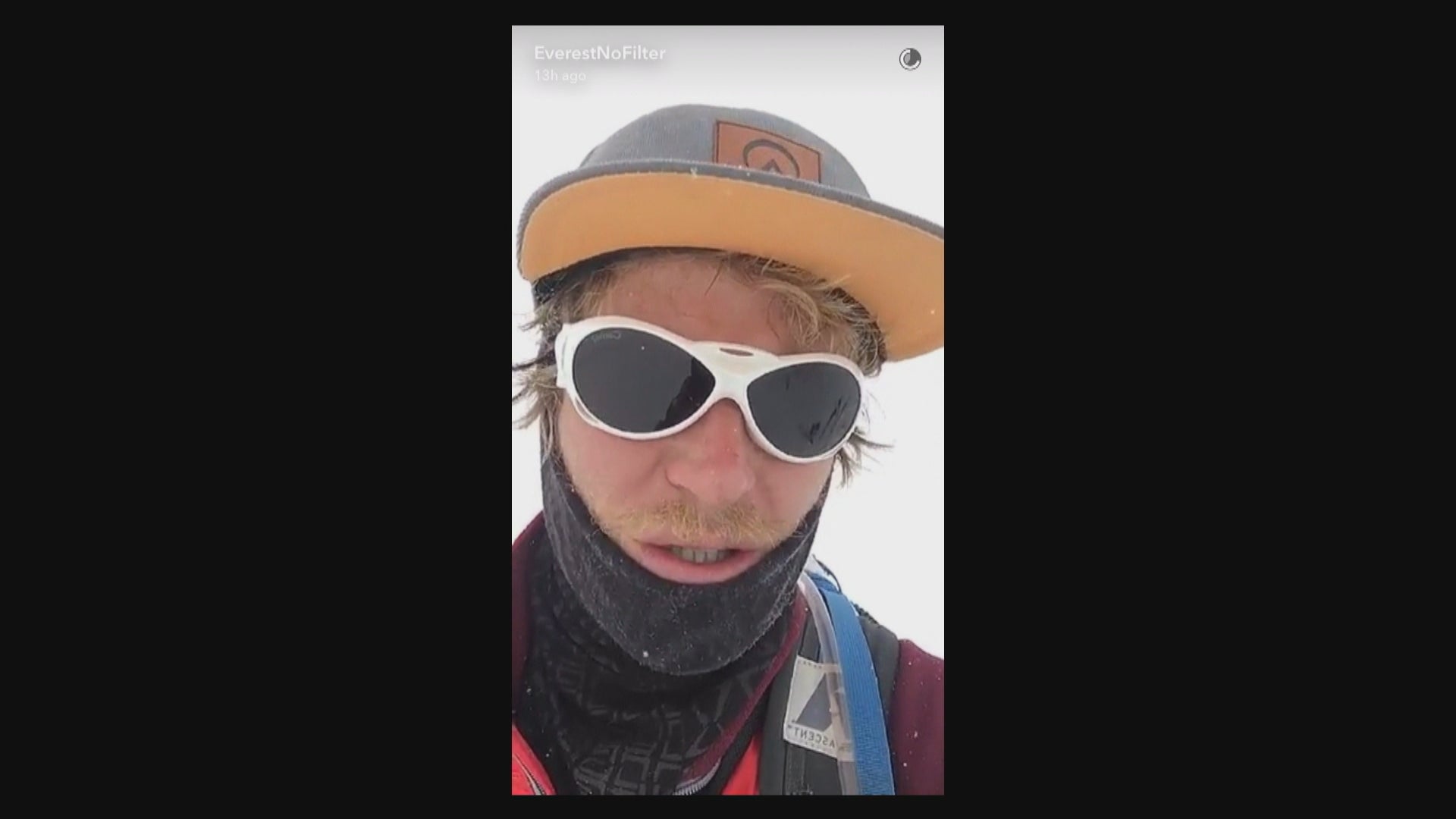 Mount Everest climber on Snapchat accomplishes rare feat
Climbing Everest is deadly - the world's tallest mountain has claimed the lives of at least six climbers in the past week.
The bitter cold, the unpredictable weather patterns, the battle against your body -- and doing it all without the help of any additional oxygen is, for many professional climbers, unthinkable.
But that's what Cory Richards did, reaching his mark early Tuesday, 29,000 feet above sea level, reports CBS Sports' Dana Jacobson.
The National Geographic photographer reached the summit without the help of supplemental oxygen -- a feat that only about 200 other climbers have ever accomplished.
Richards' fellow climber and friend, Adrian Ballinger, failed to reach the peak. The professional climber was forced to turn back shortly before the summit because of cold temperatures.
On Everest, the separation between life and death is sometimes razor thin. At five and a half miles above the earth, the atmosphere thins and oxygen levels are significantly lower -- only about a third of what you'd find at sea level. That makes doing anything exhausting.
Despite the topographic and medical dangers, the two have been sharing their journey from the top of the world on their Snapchat account, EverestNoFilter, for users across the world.
"The old saying is going up is optional, coming down is mandatory. So that's rule number one. Snapping, rule number two," Richards said.
Richards made it down from the summit to a lower camp early Tuesday morning and reunited with Adrian. The two are expected to make their way back down the mountain together.
Thanks for reading CBS NEWS.
Create your free account or log in
for more features.