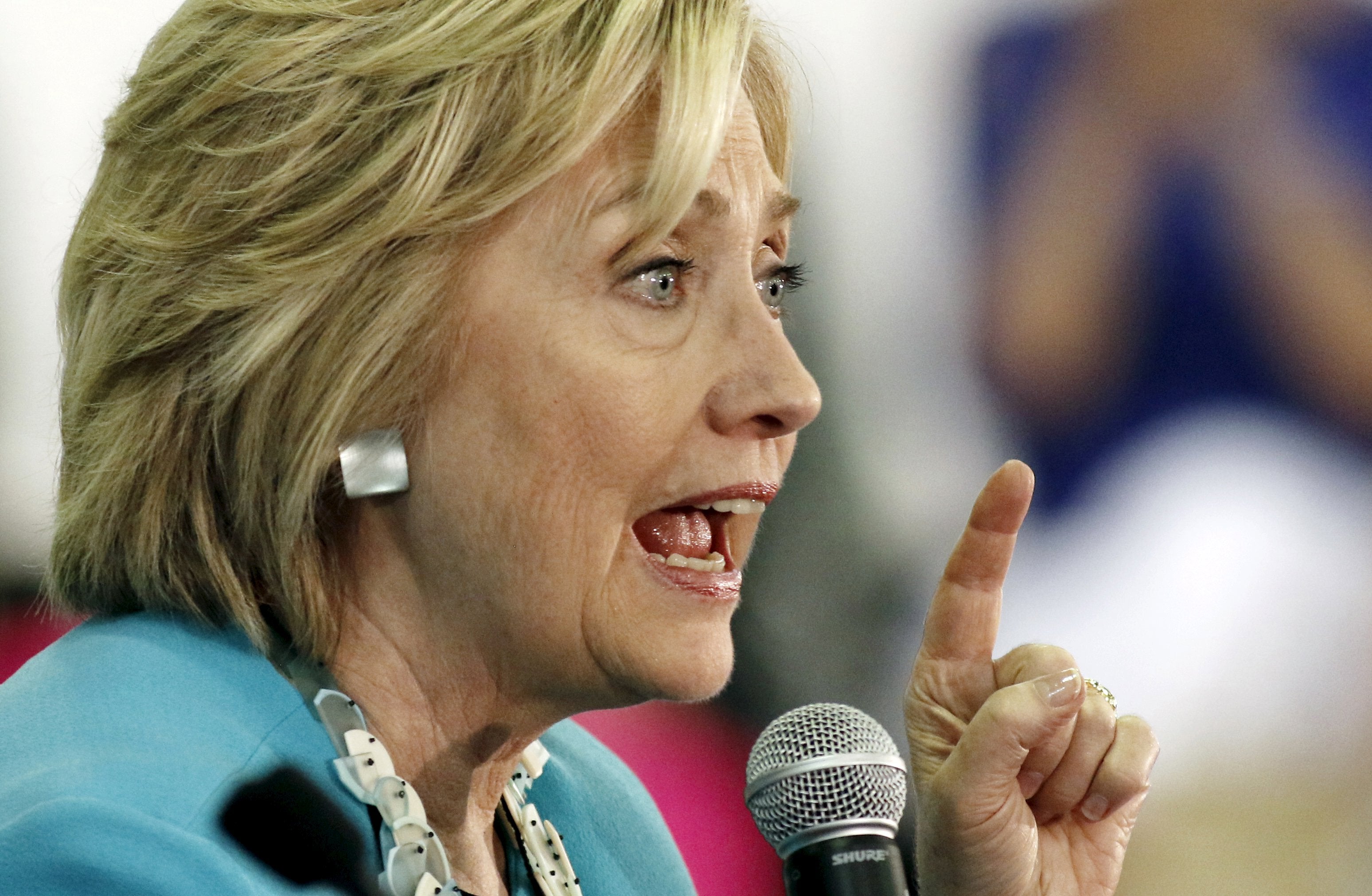 Hillary Clinton faults Obama for aggressive immigration enforcement
While Hillary Clinton thinks President Obama has "done a lot" on immigration, she suggested deportation practices have been unduly harsh.
"The deportation laws were interpreted and enforced very aggressively during the last six and a half years, which I think his administration did in part to try to get Republicans to support comprehensive immigration reform," Clinton said Monday in an interview with Telemundo. "It was part of a strategy. I think that strategy is no longer workable."
Previously, however, Clinton defended the president, arguing that the deportations that occurred on his watch were not a matter of choice.
Asked about his deportation record during a 2014 interview with CNN, Clinton said, "I also think that we have to understand the difficulty that President Obama finds himself in because there are laws that impose certain obligations on him."
The Associated Press reported this week that the Obama administration deported 231,000 immigrants in the past year, the smallest number since since 2006. There has also been a 42 percent drop in deportations since 2012. The number of criminal immigrant deportations have dropped to the lowest numbers since the start of Mr. Obama's presidency in 2009.
Clinton was correct that deportations peaked during the Obama presidency, rising from 360,000 during former President George W. Bush's last year in office to a high of more than 438,000 in fiscal year 2013, according to Department of Homeland Security (DHS) data.
In the past year, DHS said it would be focusing on illegal immigrants who were criminals, posed a national security threat, and had just recently crossed the border.
Clinton has supported President Obama's actions to defer deportation for millions of immigrants in the U.S. illegally during his time in office. But she has also pledged to go further than he has. She said in the interview that she would devote more resources and personnel to the system to help people change their immigration status, and promised she would not deport parents or break up families.
But in 2014, the president took executive actions that would allow many of those parents to stay in the U.S. at least temporarily, and even to work. One memorandum extended this treatment to parents of children born in the U.S. or who have been permanent residents in the U.S. for at least five years. Mr. Obama also expanded his 2012 Deferred Action for Childhood Arrivals (DACA) to include immigrants older than 30 years of age. For now, however, a federal court appeals court has blocked the 2014 deportation deferral program.
"I will not be doing what we've seen too much of, which is trying to, you know, make immigrants the scapegoat for everything that people are concerned about in the country," she said. She added later that she has seen too many "upright, productive people" who were deported for minor or one-time offenses.
"I just don't believe in that. I think everybody is entitled to a second chance. And I don't want see families disrupted, families deported. I want to see comprehensive immigration reform," she said.
Thanks for reading CBS NEWS.
Create your free account or log in
for more features.