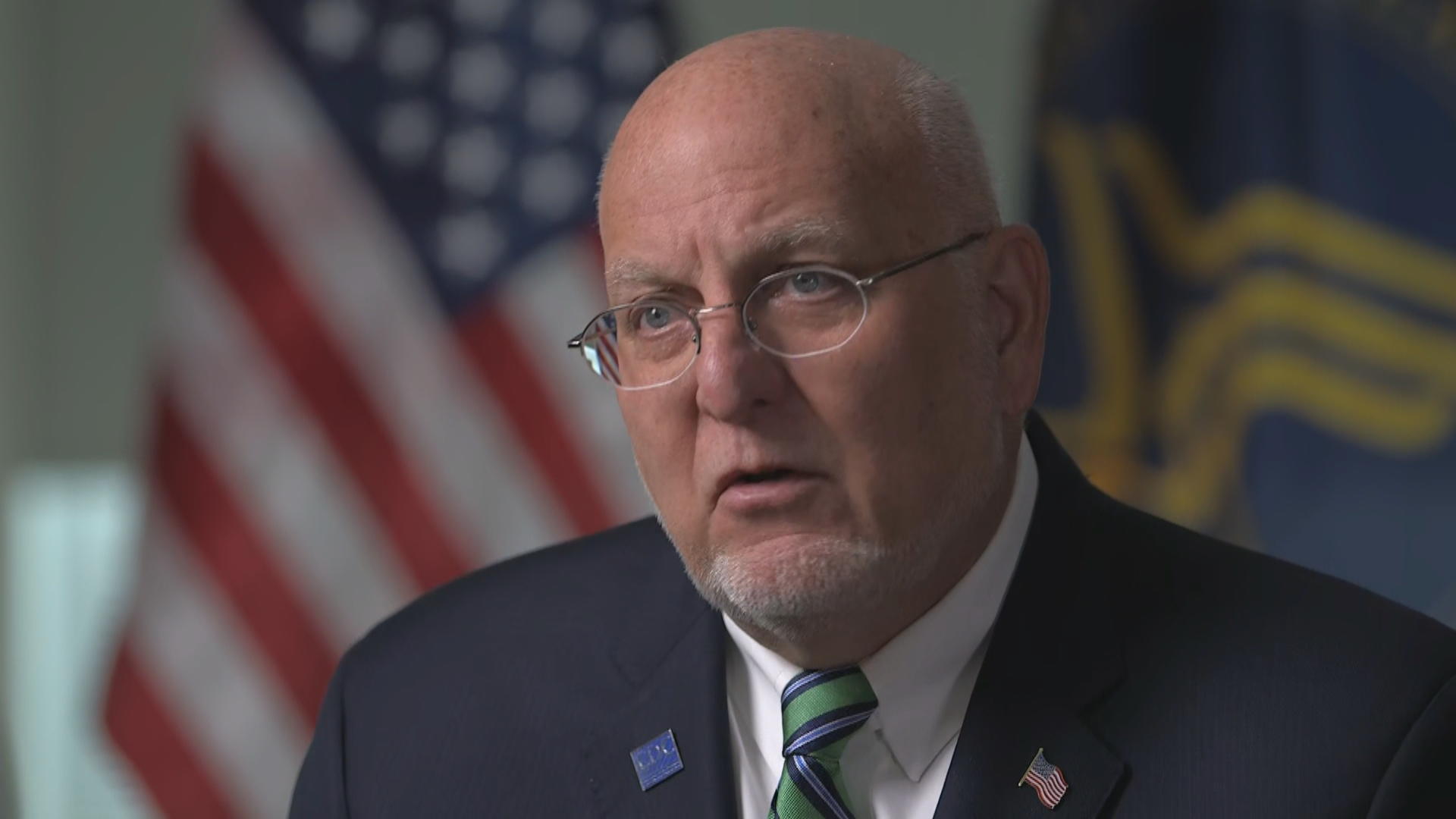 CDC director says polio-like illness acute flaccid myelitis "doesn't appear to be transmissible"
The director of the Centers for Disease Control and Prevention tells "CBS This Morning" that while the agency still doesn't know what's causing the polio-like illness acute flaccid myelitis, it "doesn't appear to be transmissible from human to human." The U.S. has seen a recent spike in cases of the rare neurological condition that largely affects children.
"CDC's been working very hard on this, since 2014, to try to understand causation and etiology. As we sit here today, we don't have understanding of the cause. We are, you know, continuing to strengthen our efforts, working in partnership with state and territorial health departments, and academic experts to try to figure this out," Dr. Robert Redfield told "CBS This Morning" co-host John Dickerson in his first TV interview as CDC director. The extended interview will air Tuesday, Oct. 30.
So far this year, 72 cases of the disease have been confirmed in the U.S. Acute flaccid myelitis, also known as AFM, is characterized by a sudden onset of arm or leg weakness and loss of muscle tone and reflexes. Health experts say the disease can lead to paralysis and even death, but no deaths have been reported so far this year.
"I've recently asked again to put together a task force to really try to look at where we're at, and what else could we do to try to solve this problem. The good news is that it doesn't appear to be transmissible from human to human. We don't see clustering in families," Redfield said.
"I do think that this is a new occurrence in the United States, the AFM. Our – our suspicion is it's caused by a single agent. That's the dominant disease that we're confronting right now," he added.
To see more of Dickerson's conversation with the CDC director, including how the opioid epidemic hits home for Redfield, watch the video below:
Thanks for reading CBS NEWS.
Create your free account or log in
for more features.