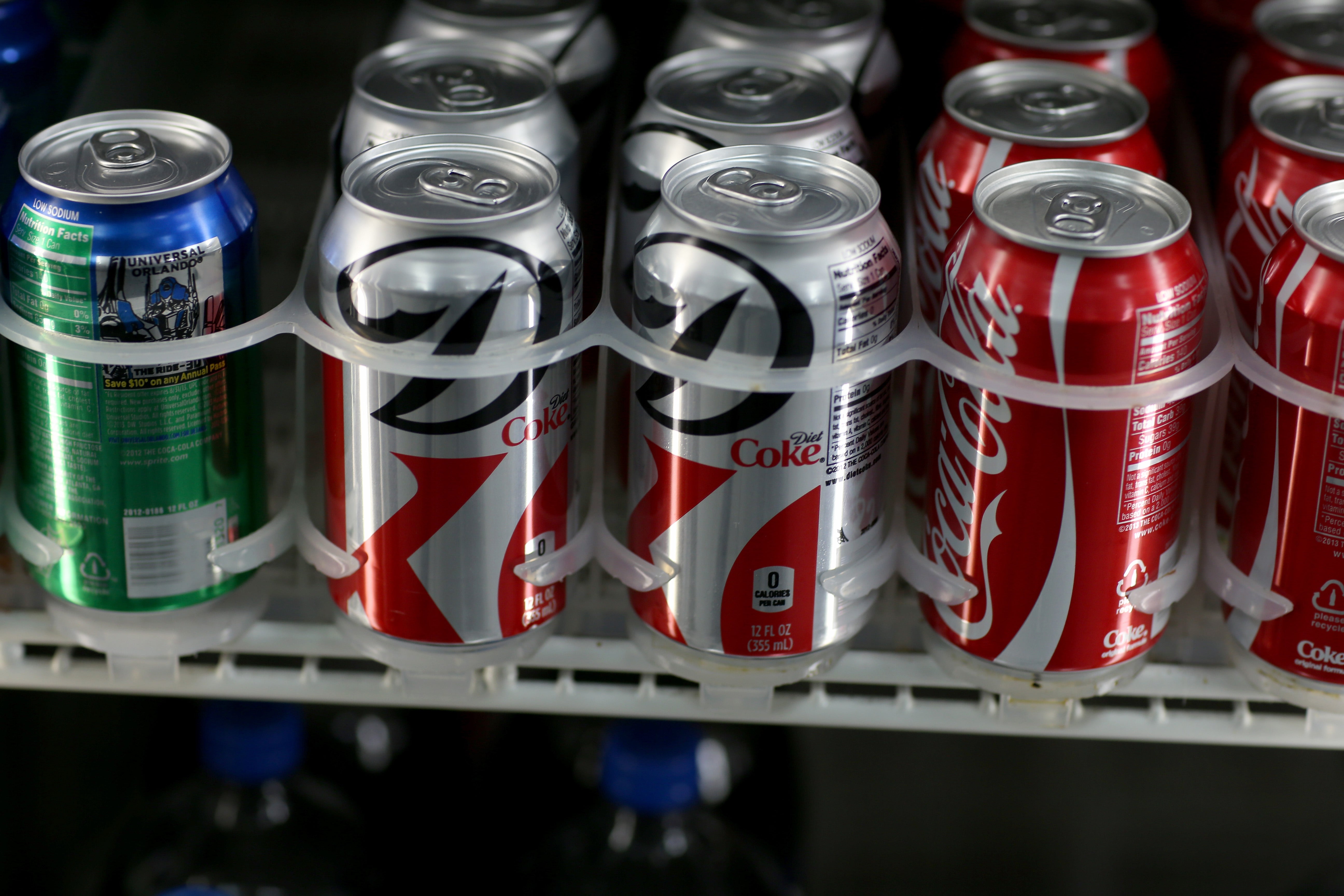 California law proposal would put health warning labels on soda
Would you drink that soda if you were reminded it could harm your health? A California lawmaker wants to highlight the obesity risk that the sugary drinks bring with a new warning label.
State Sen. Bill Monning proposed a bill on Thursday that would require health warning labels on soda or fruit drinks that contain added sweeteners that are 75 or more calories per 12 ounces.
The SB1000 bill's hypothetical warning label would read: "STATE OF CALIFORNIA SAFETY WARNING: Drinking beverages with added sugar(s) contributes to obesity, diabetes, and tooth decay."

If passed, the law would start on July 1, 2015.
"When the science is this conclusive, the state of California has a responsibility to take steps to protect consumers," said Monning, according to the Los Angeles Times. "As with tobacco and alcohol warnings, this legislation will give Californians essential information they need to make healthier choices."
Monning added at a press conference Friday morning that he believed that warning labels "will face less resistance in the Legislature" than a proposed tax, according to the Sacramento Bee.
The California Medical Association, California Center for Public Health Advocacy, California Black Health Network and the Latino Coalition for a Healthy California are listed as co-sponsors of the bill.

"My own husband had to watch his father have, first his foot and then his leg amputated from diabetes," Darcel Lee, a physician who is executive director of the California Black Health Network, told Reuters.

Cynthia Sass, a nutritionist and registered dietitian, told CBS This Morning that the average American consumes 22 teaspoons of sugar a day, or 17 four-lb. bags a year. Adding sugar to your bloodstream makes the blood thicker and more syrupy.
"When that's happening in your body -- in your blood -- your heart has to work harder to pump that thicker fluid through your system," Sass said. "It puts stress on the heart. It puts stress on the arteries. It Increases blood pressure. It attacks the kidneys, the liver. So it's really the amount that we have that's really causing these problems."
The CDC has also warned that kids are getting too much sugar in their diets. About 16.3 percent of boys' diets and 15.5 percent of girls' diets came from added sugars between 2007 and 2008.
A commentary in Nature claimed that sugar was just as "toxic" for people as tobacco and alcohol. The authors said that over the last five decades, sugar consumption has tripled around the world. There are now 30 percent more obese people than malnourished individuals.
Calbev, an group that represents the non-alcoholic beverage industry in California, said in a statement that it opposed the new law.
"We agree that obesity is a serious and complex issue. However, it is misleading to suggest that soft drink consumption is uniquely responsible for weight gain. In fact, only four percent of calories in the average American diet are derived directly from soda. According to government data, foods, not beverages, are the top source of sugars in the American Diet," they wrote.
Thanks for reading CBS NEWS.
Create your free account or log in
for more features.