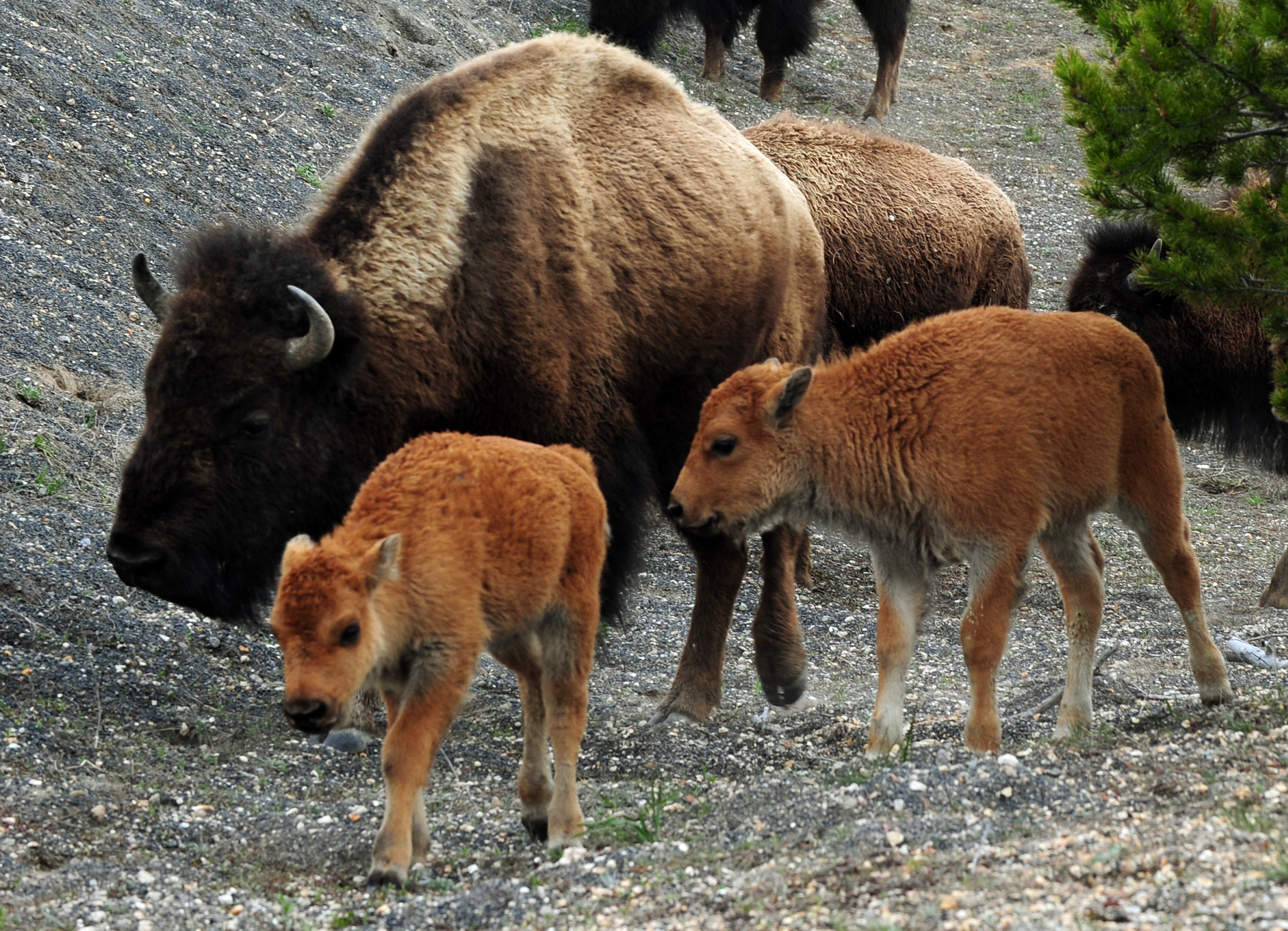 Wyoming tribe marks return of buffalo after a century
WIND RIVER INDIAN RESERVATION, Wyo. — Members of the Eastern Shoshone Tribe are marking the return of buffalo to their reservation in central Wyoming more than a century after the animals were wiped out.
The tribe is holding a ceremony Thursday marking the release of 10 genetically pure buffalo from a federal refuge in Iowa. The National Wildlife Federation and U.S. Fish and Wildlife Service have worked on the project.
Buffalo provided food and shelter to the Eastern Shoshone and other Indian tribes before the vast herds of the animals were slaughtered in the late 1800s.
Jason Baldes leads the buffalo restoration work for the Eastern Shoshone. He says establishing a large buffalo herd on the reservation will allow children there to experience how their ancestors traditionally used the animals and share in their spiritual importance.
The American bison once roamed freely across the Great Plains. But as settlers and ranchers pushed west during the 1800s, as many 60 million of the animals were hunted nearly into extinction.
Conservation efforts in Yellowstone National Park have brought the population there back from about 25 to more than 5,000, in what park superintendent Dan Wenk called "one of the greatest wildlife conservation stories in the history of the United States."
Thanks for reading CBS NEWS.
Create your free account or log in
for more features.