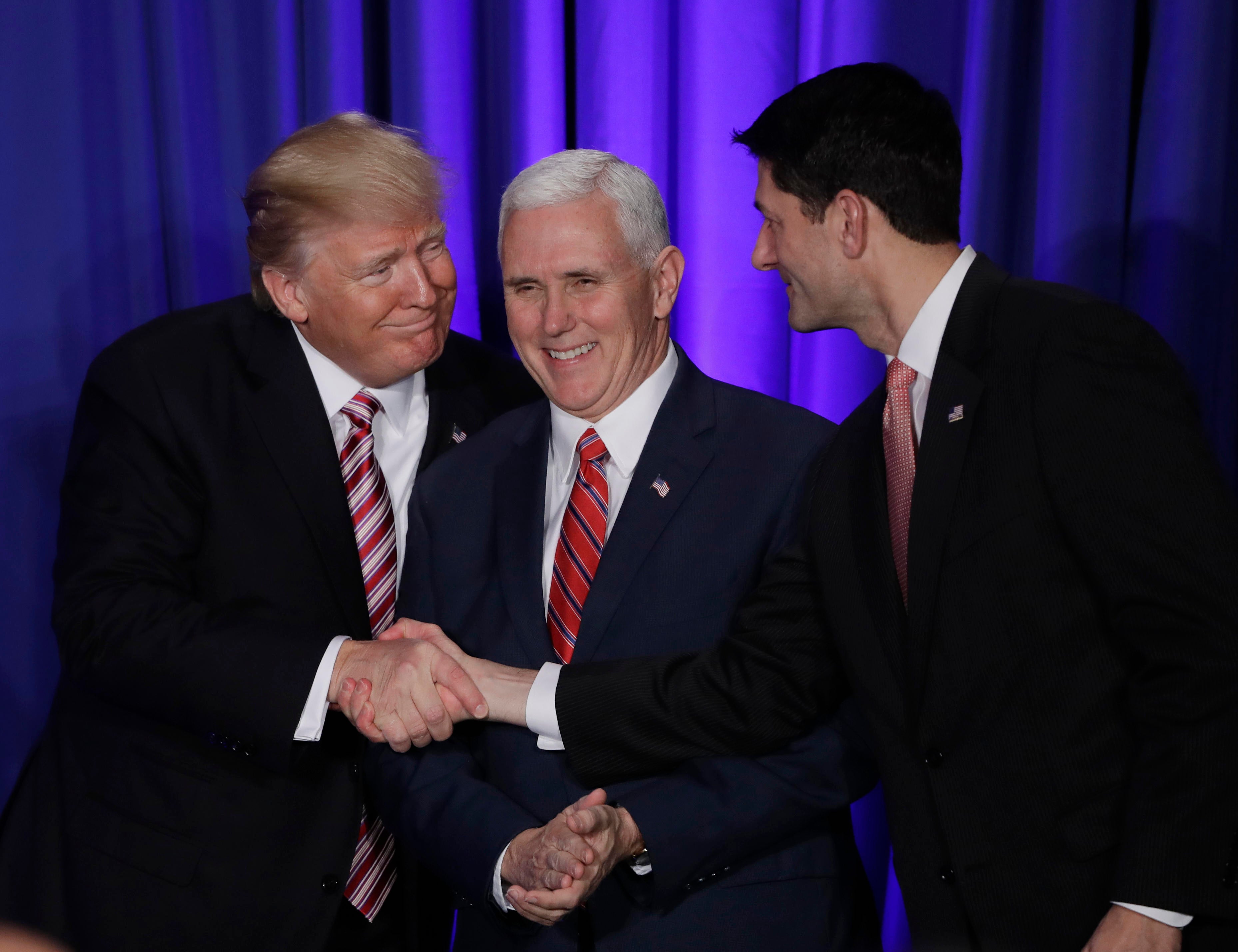 Breitbart audio has Paul Ryan pledging not to defend Trump
House Speaker Paul Ryan told Republican lawmakers that he would not defend then-candidate Donald Trump in October, according to audio published Tuesday by Breitbart News.
Ryan's comments came after a leaked Access Hollywood video appeared to show Mr. Trump bragging about sexually assaulting women. In the October 10 phone call that followed, media outlets including CBS reported that the speaker said he wouldn't defend Mr. Trump and encouraged Republican lawmakers to do what was right for them in their bids to win reelection.
According to the audio released by Breitbart, Ryan said that Trump's comments were "not anywhere in keeping with our party's principles and values."
"There are basically two things that I want to make really clear, as for myself as your Speaker," Ryan said. "I am not going to defend Donald Trump—not now, not in the future. As you probably heard, I disinvited him from my first congressional district GOP event this weekend—a thing I do every year. And I'm not going to be campaigning with him over the next 30 days."
The Breitbart story argues that Ryan intended to make a complete split from Mr. Trump.
"Ryan does not specify that he will never defend Trump on just the Access Hollywood tape—he says clearly he is done with Trump altogether," Breitbart's Matthew Boyle wrote, pointing to Ryan's comment, which can be heard on the audio. "'I am not going to defend Donald Trump—not now, not in the future,' Ryan says in the audio."
The Breitbart report comes as the aggressive right-wing website has declared war on Ryan's health care plan, formally known as the American Health Care Act. Breitbart's editors and writers have come out forcefully against the legislation, which has been derided by conservatives as "Obamacare Lite." Ryan has been struggling to win over fellow GOP lawmakers, too. And opponents still hope to convince Mr. Trump to scrap or revisit the Ryan plan. Kentucky Sen. Rand Paul told "Face the Nation" he thinks the president is willing to negotiate.
Mr. Trump's chief strategist, Steve Bannon, is the former chairman of Breitbart News. According to a Business Insider report from last week, Bannon is apparently displeased with the way his former website has treated the administration.
In particular, Bannon was said to be upset with a report on the website that attacked Reince Priebus, Mr. Trump's chief of staff. Some news reports in the early days of the administration suggested at a rivalry between Bannon and Priebus -- a narrative both have worked hard to dispel.
Thanks for reading CBS NEWS.
Create your free account or log in
for more features.