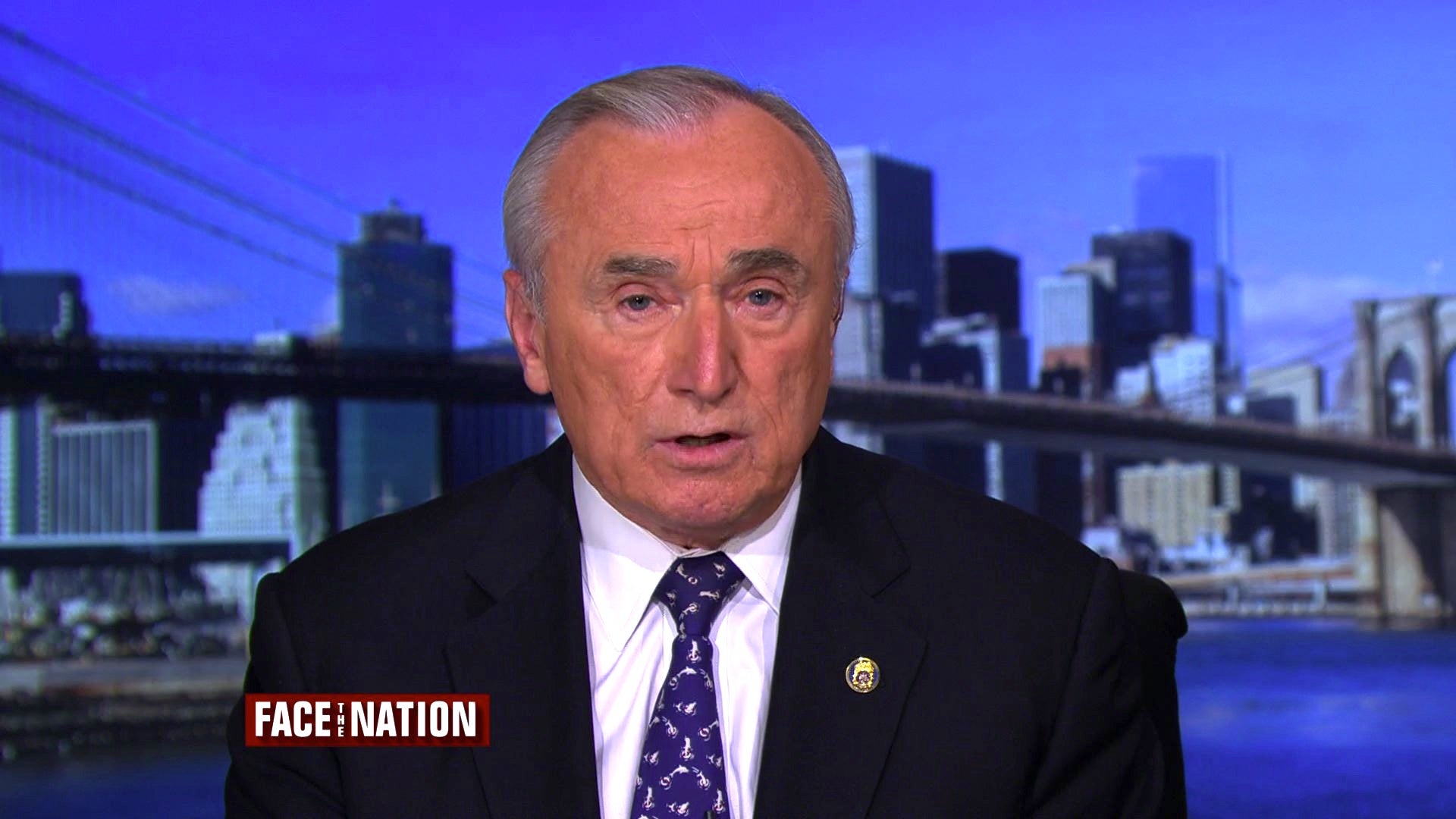 Bratton: Paris attacks a 9/11-like game changer
New York City Police Commissioner William Bratton said Sunday that the deadly coordinated terrorist attacks on Paris that left at least 129 people dead and 352 injured are like the Sept. 11 attacks "in terms of the game-changing aspect of it."
In the past few days, the NYPD has been on constant alert in areas where large segments of the public gather such as sporting events or Times Square, and at French institutions around the city, Bratton said on CBS' "Face the Nation." But the city also has no shortage of especially vulnerable "soft targets."
"The soft targets are going to have to rely very heavily on public awareness as we always try to do - 'See something, say something,'" Bratton said. "We have very active offense in terms of our intelligence gathering capabilities with the FBI."
He said his department will also be looking at the use of suicide vests in the Paris attacks and how to train and protect first responders for that type of weapon.
One thing that makes the current threat environment especially challenging, Bratton said, is the rise in apps that allow terrorists to communicate outside reach of law enforcement or intelligence services. If the Paris attackers used those apps - as former CIA deputy director Michael Morell said he believes they did - it would be the first example of a terror attack carried out in that manner.
"We, in many respects, have gone blind as a result of the commercialization and the selling of these devices that cannot be accessed, either by the manufacturer or, more importantly, by us the law enforcement even equipped with a search warrant and judicial authority," Bratton said. "This is something that is going to need to be debated very quickly."
Thanks for reading CBS NEWS.
Create your free account or log in
for more features.