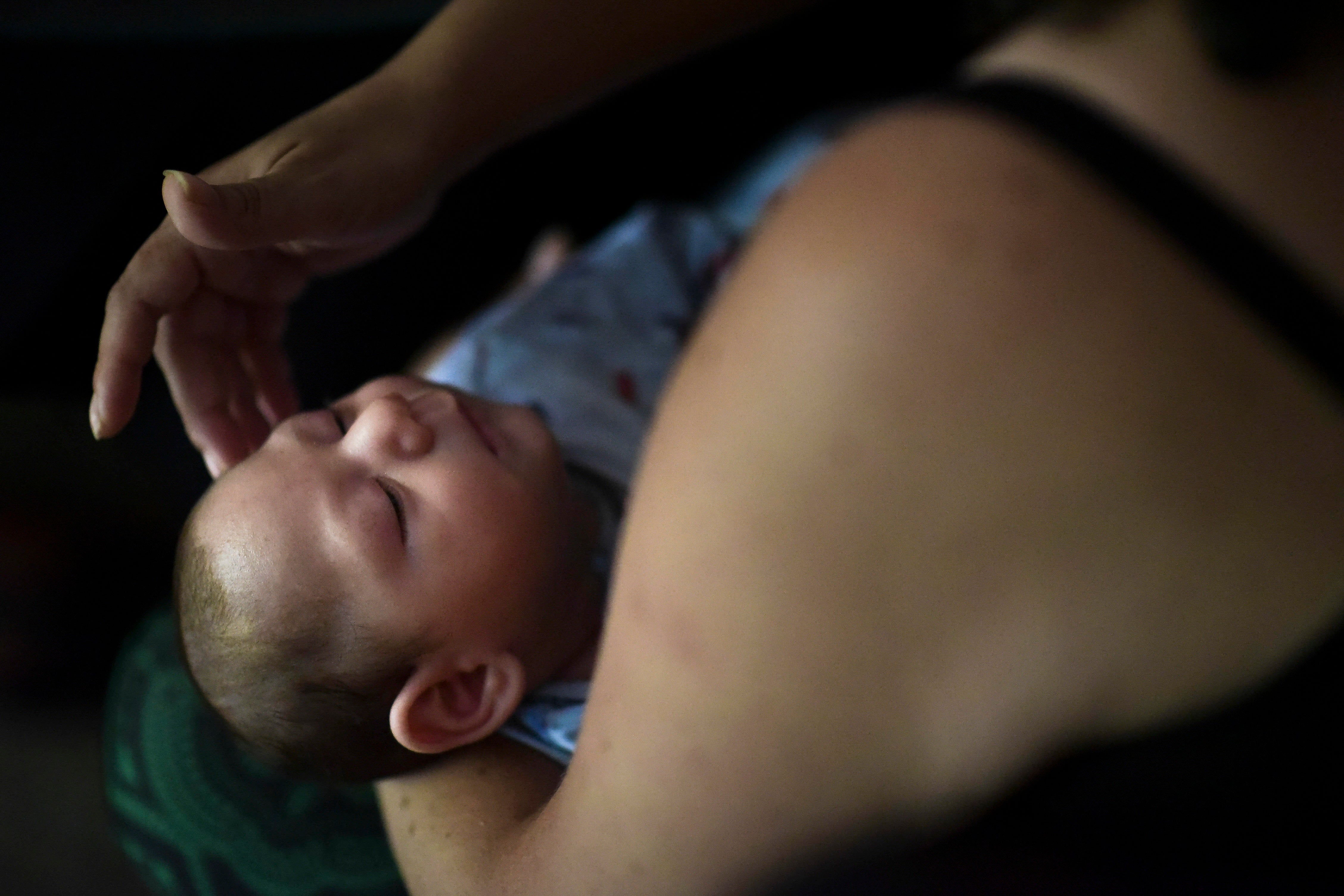 Birth defects strike 1 in 10 U.S. pregnancies affected by Zika
One in 10 pregnant U.S. women with confirmed Zika infection in 2016 had a baby with virus-related birth defects, federal health officials reported Tuesday.
The U.S. Centers for Disease Control and Prevention last year received reports from 44 states of nearly 1,300 expecting mothers with possible Zika infection. In most cases, Zika was acquired during travel abroad to an area with active transmission of the mosquito-borne virus.
Lab tests confirmed Zika infection in 250 of the women. Of those, 24 completed their pregnancy with a fetus or baby that suffered birth defects linked to the virus, the CDC said.
The new report "confirms the now indisputable evidence that Zika has a great capacity to cause birth defects, especially in the first trimester," said Dr. Amesh Adalja, an affiliated scholar with the Johns Hopkins Center for Health Security in Baltimore.
"Among those pregnant women with confirmed Zika infection, 10 percent had fetal involvement -- a substantial proportion," said Adalja, who wasn't involved in the study.
Infection in the first trimester posed the greatest risk, with 15 percent of confirmed cases having Zika-related birth defects, the report stated.
Zika infection during pregnancy has been most closely linked to microcephaly in developing fetuses, a condition in which the skull and brain are underdeveloped. It also can lead to a pattern of birth defects that includes brain abnormalities, vision problems, hearing loss and problems moving limbs.
The rate of birth defects found in confirmed Zika cases is more than 30 times higher than the rate of similar birth defects that occurred in the United States prior to the start of the Zika outbreak, study senior author Peggy Honein said at a Tuesday media briefing.
Honein is with the CDC's National Center on Birth Defects and Developmental Disabilities.
The CDC report also revealed that many physicians aren't carefully tracking pregnancies threatened by Zika.
About one-third of babies with possible Zika infection during pregnancy were not tested for the virus at birth, and only 1 in 4 received brain imaging after birth to check for possible defects, the report said.
Adalja called this "the most ominous finding in this report."
"This illustrates the fact that, despite Zika awareness being high, there is still much clinical education that needs to occur for the U.S. to be able to effectively manage an outbreak," Adalja said.
A New York City obstetrician-gynecologist agreed.
"The newest CDC release about Zika virus reveals the very high risk of the virus to pregnant women," said Dr. Jennifer Wu of Lenox Hill Hospital. "Ongoing education of patients and providers is very important to monitoring infection and halting transmission."
Babies with possible infection need testing and brain imaging after birth, Wu added. "Unfortunately, there has not been good follow-up of these patients," she said.
The new report underscores the critical need for pregnant women to continue taking steps to prevent Zika virus exposure, CDC officials said. Although mosquito bites are the usual cause of Zika infection, transmission during sex occurs, too.
Pregnant women are urged to avoid travel to active transmission areas. And all women of childbearing age are encouraged to protect themselves against mosquito bites and to use condoms during sex with men who have recently returned from a Zika-affected area.
"Unfortunately, every mosquito bite carries a risk," said acting CDC Director Dr. Anne Schuchat at the Tuesday briefing. "Don't let this outbreak become your family's heartbreak."
The CDC continues to receive reports of 30 to 40 new Zika cases in pregnant women each week in the United States. "This devastating outbreak is far from over, and the consequences are heartbreaking," Schuchat added.
The CDC drew its data from the U.S. Zika Pregnancy Registry, which tracks expectant mothers and infants with evidence of possible Zika infection. The registry includes data from all the states, the District of Columbia, and all U.S. territories except Puerto Rico, which has its own monitoring system.
Nearly 1,300 pregnant women with evidence of possible Zika infection were reported to the registry. Out of 1,000 pregnancies completed by the end of the year, more than 50 involved Zika-related birth defects.
Looking only at lab-confirmed cases of Zika infection, researchers found that about 1 in 10 pregnant women had a fetus or baby with birth defects.
The new study appears in the CDC's April 4 Vital Signs report.
Thanks for reading CBS NEWS.
Create your free account or log in
for more features.