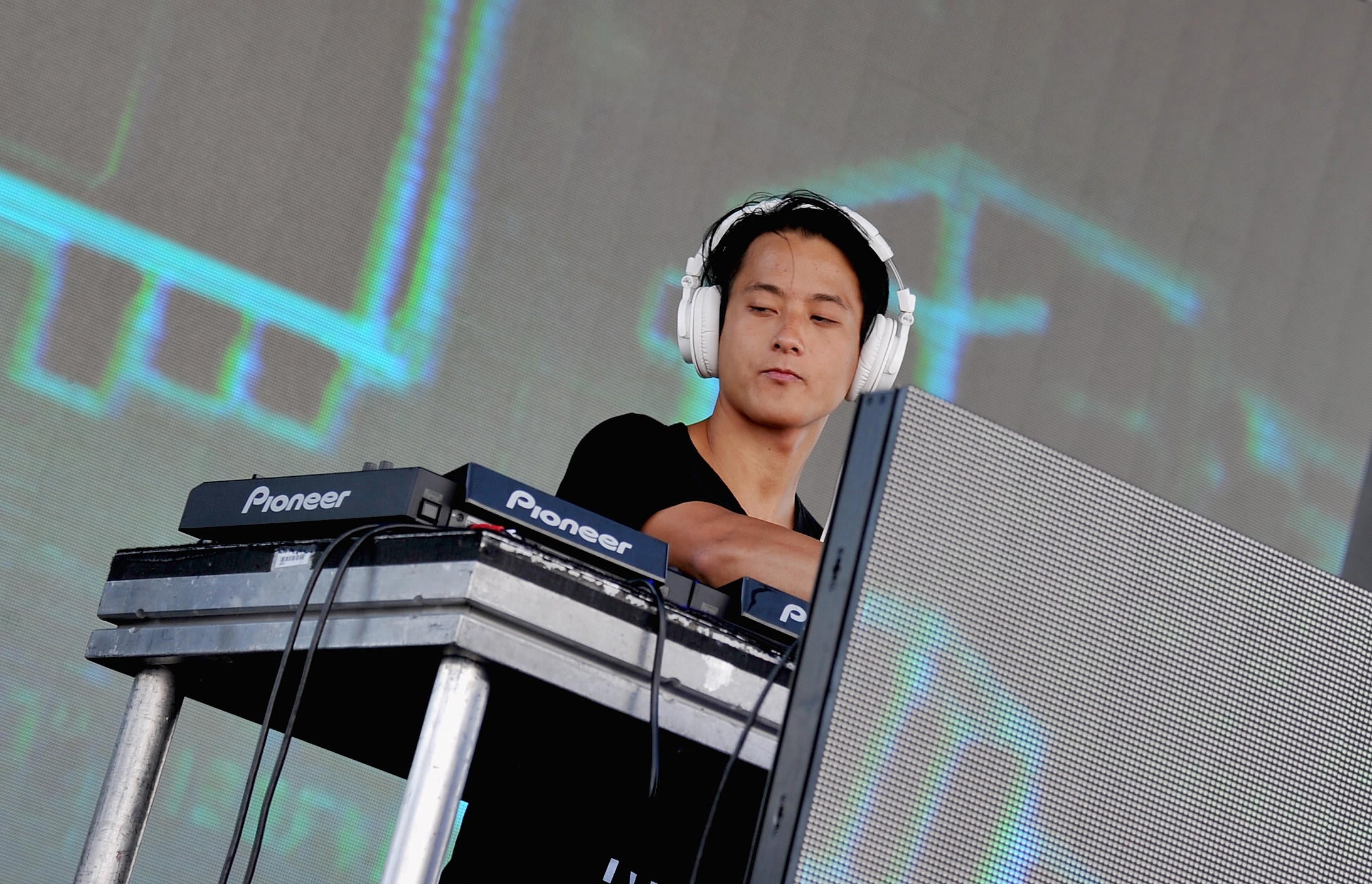 Billboard Hot 100 artists share details on their new albums
For the second year in a row, Billboard invited some of today's most popular artists to perform at their annual Hot 100 music festival. The festival – which took place on Long Island's Jones Beach – featured over 30 musical acts from various genres performing on three large stages.
CBS News caught up with a few of the artists to hear more about what they have in store in the near future.
Elephante (Tim Wu)
On how he would describe his sound:
It is melodic electronic music that incorporates various other genres.
On early music inspirations:
I always played instruments like the piano and the guitar growing up. But as a young baby, my mother used to say that when I would cry the only thing that would make me feel better was the film, "Fantasia." So my early inspirations were always similar sounds like classical music, blues and even indie rock. Think of artists like Jimmie Hendrix and Eric Clapton.
On why electronic dance music (EDM) is universally popular:
EDM is not a genre -- it is a language. You can create a sound with EDM that has never existed. Genres can be limiting, but with EDM, people have never heard the sounds you create. The drums can be crazier and you can create vibes that are fresh and universal. Soul Cycle for instance has said they are fans of my music. I didn't expect that at all, but they said they love to play it during their classes.
Hayley Kiyoko
On her upcoming EP coming out this fall:
It's definitely very free as far as the lyrics are concerned. I try to focus on just being really real about my life and use my pop music and melodies to talk about important subjects, not just about romantic heartbreak.
On decision to talk about more personal issues:
Well, it wasn't necessarily a decision I made. The beautiful part about this journey is my fans inspired me to become this brave and confident person that I have always wanted to be. When I released my recent video "Girls Like Girls," I was unsure what the reaction would be and it was overwhelmingly positive. My song "Gravel to Tempo" is such a personal story for me and it's about seeking approval from people and wanting to be loved. I really discovered over the past 12 months that my journey through music really is maybe about falling in love with yourself. So I try to embrace it and focus on it.
On how directing her own music videos impacts the creative process of putting together a hit song:
I am a very visual artist so when I write the songs I am always visualizing the story. Even if it's not my own story, I am seeing a world. So it's been really gratifying to direct my own videos because I am able to make those stories that are in my head come alive. I also love directing because when you do a music video you are able to reinvent the story and that makes me feel even more connected. It's almost like you are constantly discovering new points of views.
JAHKOY
On his rise to fame over the past year:
It's been an amazing year and a half -- I have been on tour and shooting music videos and having photo shoots. I just did the shoot for my album cover a few days ago in L.A. and I'm getting ready to release my new album. I'm putting out my first single for the album September 9th.
On the details behind his new album:
It is everything and more. I always tell people -- remember the music era of the late nineties to the early 2000s? For me it was feel good music, brightness, excitement and a new sound. My album is everything like that.
On what inspired his new sound:
I feel like music is in a dark place right now. I feel like the standard for good music is really low. People aren't trying anymore to create art. I guess I feel like they are all pretend painters splattering paint all over a canvas and not really delivering the message. People are talking about things that aren't so positive for the youth to hear right now. I want to bring a bright and positive message back into the music and change that.
Futuristic
On his early inspirations for getting into music:
I was born in Illinois and really started rapping with my brothers at the age of six. I always liked to perform and watch fast, animated rappers like Busta Rhymes, Will Smith and Eminem.
On how his sound is different from what we hear from other artists:
My sound is a bit different, it is a bit of everything. I would say it is a blend of goofy and real stuff, and my personality really shows through. I also have fast paced songs with funny videos.
On the struggle of starting out:
From a young age my dad taught me about hard work. He would tell me if I wanted something, I had to work for it. I never got anything as a child, I had to work hard to get it. So I knew starting out that I needed to do the same. In my first tour I had $3000 to my name and I lost all the money. I had to sell my Xbox, my clothes, shoes and just reevaluate my life so I wouldn't lose it all again.
Thomas Jack
On how he chooses his music set for a show:
I always look at the area, venue and time. Sunsets you know play a different vibe than when you are playing at 5 a.m. at a club. It's also knowing the crowd and the age of the audience and what the vibe is.
On why he chose not to play only tropical house music:
I really just got bored doing the same thing and I always want to keep evolving and learning more about music you know. I felt like if I was going more and more into [tropical house] I would be pigeonholed into that style. I never want to be pigeonholed and I never want people to come to my show and expect just one style of music, so that was really big for me.
On what music he hopes to experiment more with in the future:
I love a mixture of house and acoustic music and bands right now. And now with the new production of stuff you can make it a mixture of everything. We will still have the tropical vibe to our sound, but it's just like 2.0.
Thanks for reading CBS NEWS.
Create your free account or log in
for more features.