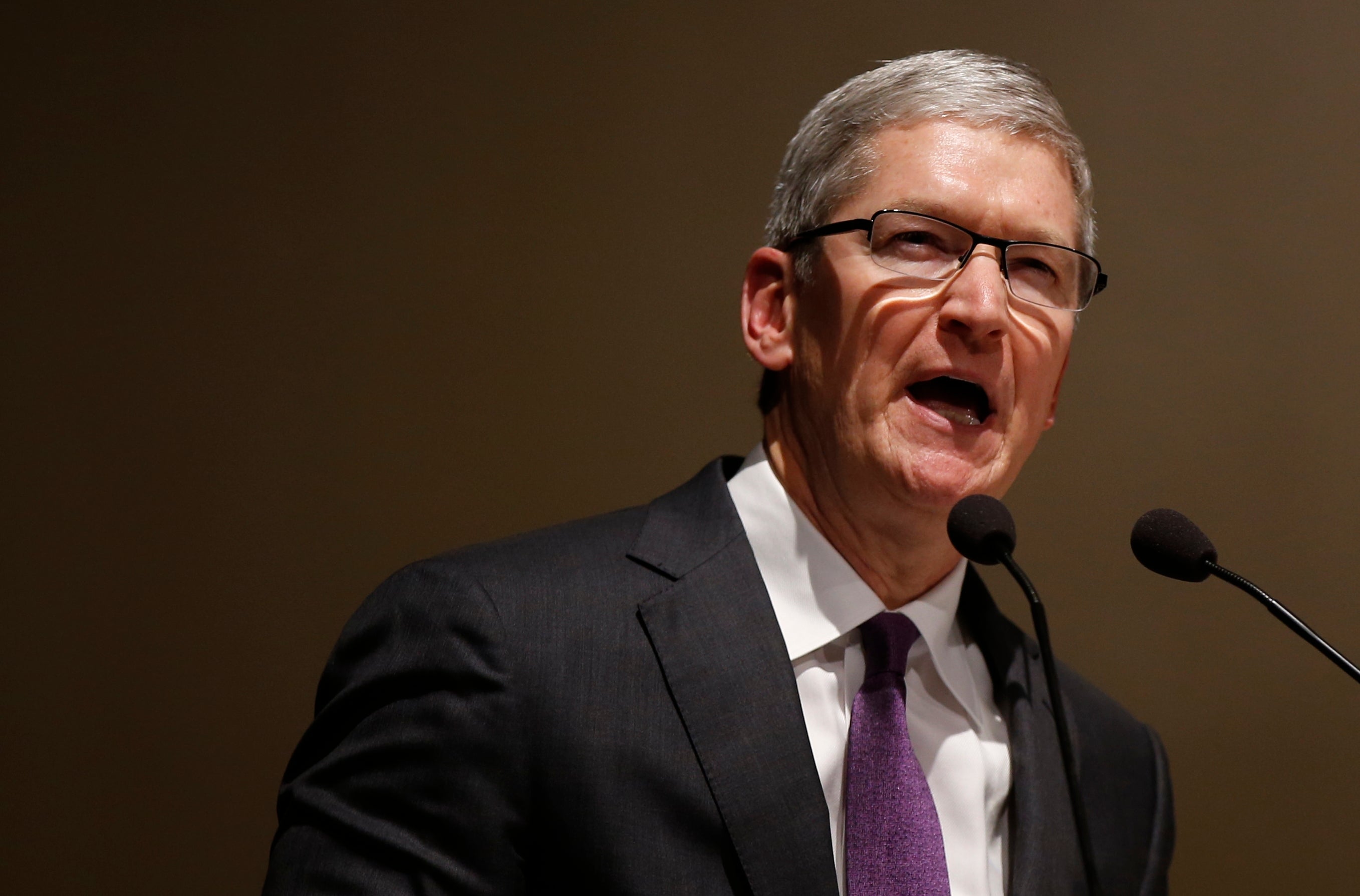 Apple's Tim Cook: Complying with FBI demand "bad for America"
SAN FRANCISCO -- Apple CEO Tim Cook said Wednesday that it would be "bad for America" if his company complied with the FBI's demand for help unlocking an encrypted iPhone used by one of the San Bernardino shooters.
Cook said he's prepared to take the dispute to the U.S. Supreme Court. He also said he would try to make his case directly to President Barack Obama, although he did not say when or where they would meet.
In his first interview since the controversy erupted last week, Cook told ABC News that it was a difficult decision to resist a court order directing Apple to override security features on an iPhone used by Syed Farook, one of two extremists who killed 14 people in the Southern California city in December.
"Some things are hard and some things are right, and some things are both. This is one of those things," Cook said. The interview came as both sides in the dispute are courting public support, through interviews and published statements, while also mustering legal arguments in the case.
Federal officials have said they're only asking for narrow assistance in bypassing some security features on the iPhone, which they believe may contain information related to the mass murders. Apple has argued that doing so would make other iPhones more susceptible to hacking by authorities or criminals in the future.
The Apple chief expressed sympathy for the shooting victims' families, and said his company provided engineers and technical advice to authorities investigating the case. But he said authorities are now asking the company "to write a piece of software that we view as sort of the equivalent of cancer."
The software could "expose people to incredible vulnerabilities," Cook added, arguing that smartphones contain private information about users and even their families.
"This would be bad for America," he said. "It would also set a precedent that I believe many people in America would be offended by."
Cook disputed FBI Director James Comey's argument that the court order applies to only one phone.
"If a court can ask us to write this piece of software, think about what else they could ask us to write," Cook said. "Maybe it's an operating system for surveillance. Maybe it's the ability for law enforcement to turn on the camera. I mean I don't know where this stops."
A Department of Justice spokeswoman did not immediately respond to requests for comment. Apple is expected to file its legal response to the judge's order by Friday.
In a New York Times op-ed Monday, NYPD's Police Commissioner William Bratton and Deputy Commissioner of Intelligence and Counterterrorism John Miller wrote that Apple has granted "master key" access to unlock phones in kidnapping, murder and terrorism cases up until 17 months ago.
But they say that changed when Apple announced in September 2014 that it would "not perform iOS data extractions in response to government search warrants" with the new iOS 8 models.
Referencing a murder case of a 29-year-old pregnant woman in Louisiana, they said the fight now extends "beyond San Bernardino. In this particular case, Apple did not comply with a search warrant to unlock the victim's iPhone, although police believe it would have helped identify her killer."
Earlier this week, New York District Attorney Cyrus Vance also slammed Apple, saying his office cannot access 175 iPhones in criminal investigations due to encryption.
Apple has tapped attorney and former U.S. Solicitor General Ted Olson in its escalating battle with the FBI.
Since the controversy first surfaced, the government has stressed unlocking the iPhone of one of the San Bernardino killers would be a one-time request. But Olson, one of the country's most respected and successful trial and Supreme Court lawyers, called the argument "totally bogus."
"There's nothing to stop this government or another government from doing the same thing tomorrow or the next day or next week," Olson told "CBS This Morning" Tuesday.
Follow coverage of the Apple 2016 event live at CBSNews.com
Thanks for reading CBS NEWS.
Create your free account or log in
for more features.